Soyez organisé grâce à la planification d'activités¶
Lorsque vous planifiez des activités, vous minimisez le risque d'incertitudes, tout en donnant des instructions claires pour le déroulement de votre prochaine action. De plus, vous ne laissez pas de place pour des activités inutiles et réduisez le risque d'avoir des actions qui se chevauchent entre les membres de l'équipe.
Où puis-je voir mes activités programmées?¶
Accédez et gérez vos activités où que vous soyez dans Odoo grâce au menu Activités.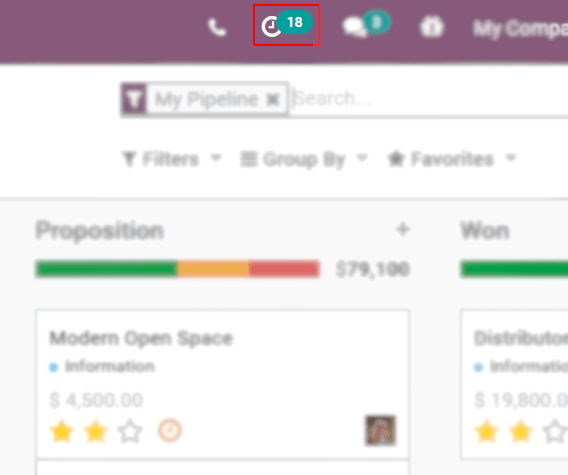 Planifiez des activités¶
Les activités peuvent être planifiées et gérées à partir du chatter en cliquant sur Planifier une activité, ou via les vues Kanban.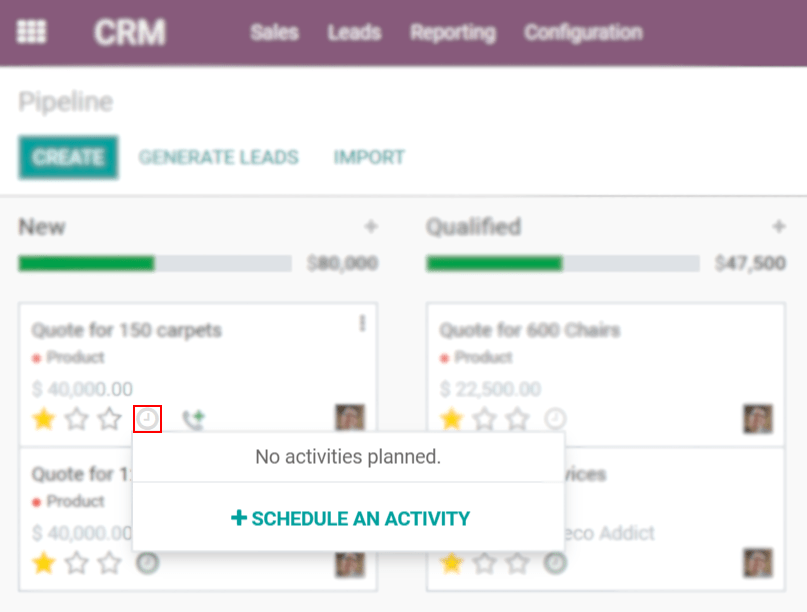 Paramétrer vos types d'activités¶
A number of activities types are available by default in Odoo (call, email, meeting, etc.). However, you can set new ones going to

.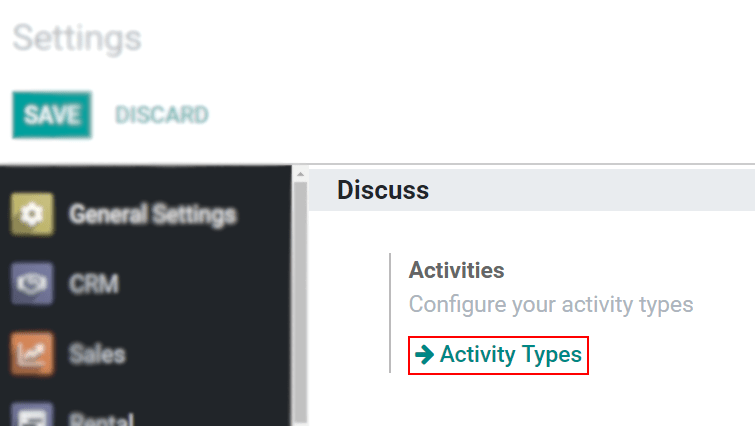 Astuce
Si vous devez créer un type d'activité avec un calendrier disponible, assurez-vous de le créer avec une Action à effectuer définie en tant que Réunion.
Recommandez les prochaines activités¶
Odoo vous aide à planifier un flux d'activités en vous permettant de définir des Activités suivantes recommandées.

Une fois l'activité respective terminée, sélectionnez Terminé et planifier la suivante et les étapes suivantes vous sont suggérées.

Edit on GitHub