Manage a cash register¶
The cash register is a journal to register receivings and payments transactions. It calculates the total money in and out, computing the total balance.
Configuration¶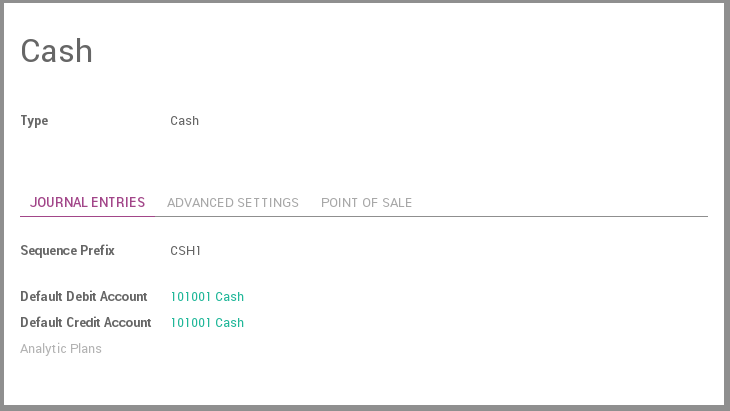 Configurez le journal de Caisse dans

.

Dans l'onglet Pièces Comptables, les comptes de débit et de crédit par défaut peuvent être configurés, de même que la devise du journal
Comment enregistrer des paiements en espèces ?¶
Pour enregistrer un paiement en espèces spécifique à un autre client, vous devez suivre ces étapes :
Aller à

Remplissez la balance initiale et le solde final

Enregistrer les transactions, en précisant les clients liés à chaque transaction
Mettre de l'argent dedans¶
Mettre de l'argent dedans est utilisé pour entrer vos espèces manuellement avant de commencer vos transactions. Dans la fenêtre Caisses, aller à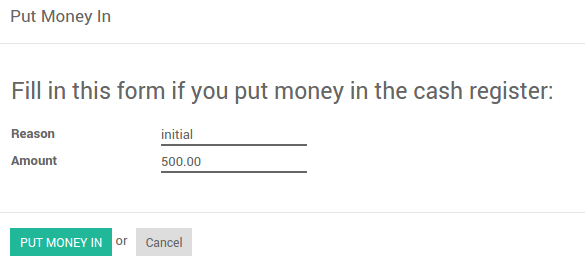 Retirer de l'argent¶
Retirer del'argent est utilisé pour collecter/récupérer vos espèces manuellement après la fin de toutes vos transactions. Depuis la fenêtre Caisses, aller à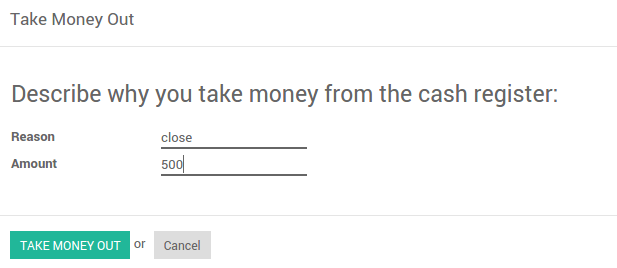 Les transactions seront ajoutées à l'enregistrement des paiements en espèces en cours.
Edit on GitHub