Cree hojas de horas después de la validación de tiempo libre¶
Odoo planifica automáticamente las horas trabajadas en proyectos / tareas cuando se solicita tiempo libre. Esto permite un mejor control general sobre la validación de las hojas de horas, ya que no deja lugar para el olvido y las preguntas fuera del horario que no han sido escritas por el empleado.
Activate the developer mode, go to Timesheets, and change the Project and Task set by default, if you like.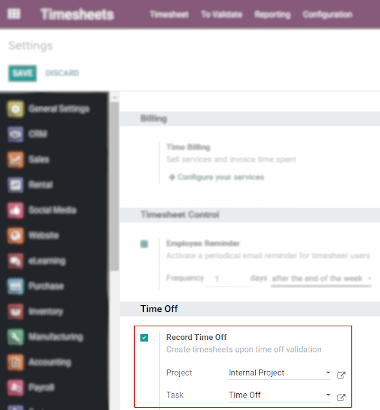 Vaya a: menuselection: Tiempo libre -> Configuración -> Tipos de tiempo libre. Seleccione o cree el tipo necesario y decida si desea que las solicitudes se validen o no.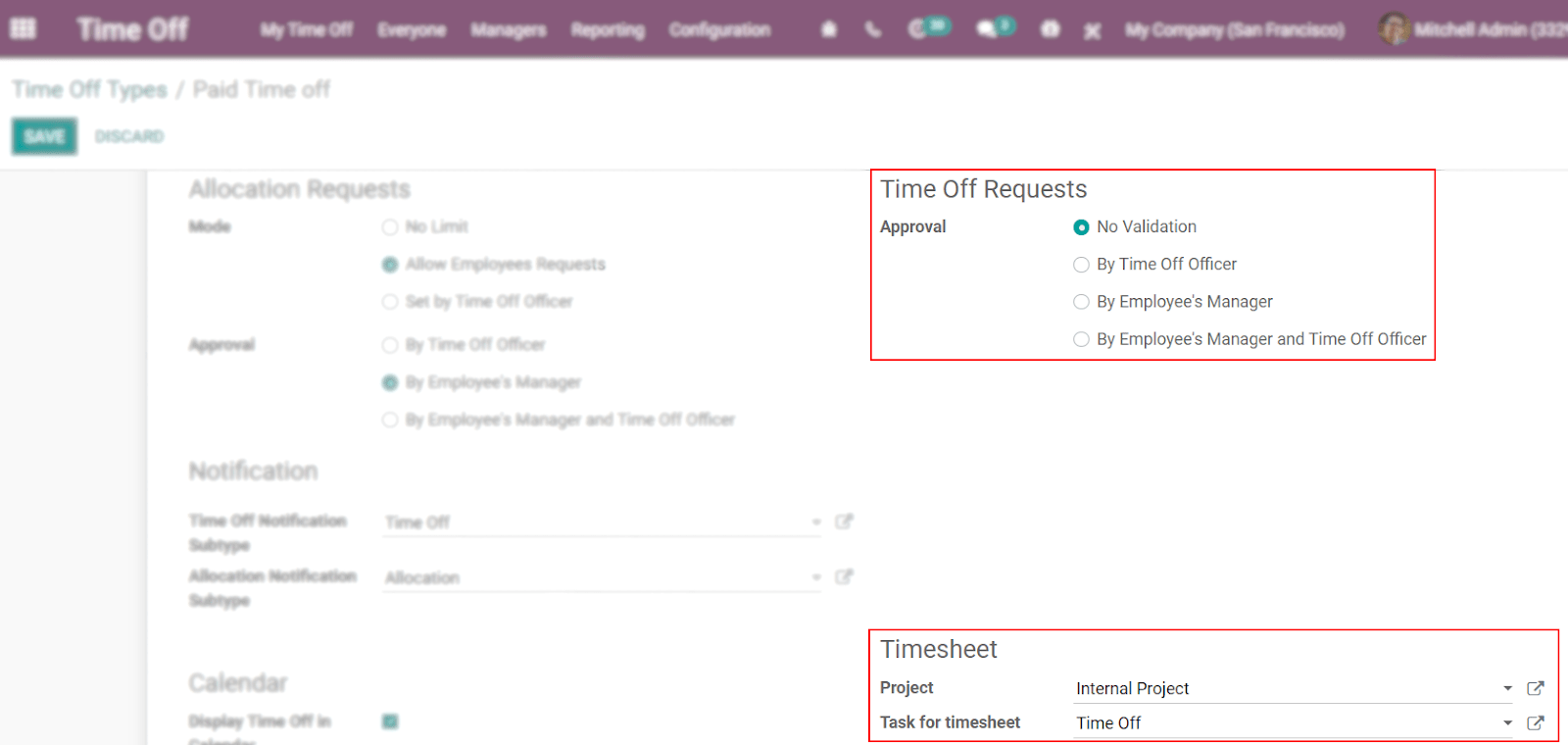 Ahora, una vez que el empleado ha solicitado su tiempo libre y la solicitud ha sido validada (o no, según la configuración elegida), el tiempo se asigna automáticamente en * Hojas de horas
*
, bajo el respectivo proyecto y tarea.
En el siguiente ejemplo, el usuario solicitó * Tiempo libre pagado * del 13 al 15 de julio.

Teniendo en cuenta que no se requiere validación, el tiempo libre solicitado se muestra automáticamente en * Hojas de horas *. Si la validación es necesaria, el tiempo se asigna automáticamente después de que la persona responsable de la validación lo haga.

Haga clic en la lupa, colocando el cursor sobre la celda correspondiente, para acceder a todos los datos agregados en esa celda (día) y ver los detalles sobre el proyecto / tarea.

Edit on GitHub