Deliver and invoice to different addresses¶
People and businesses often use separate addresses for billing (invoicing) and shipping (delivery) purposes. With the Odoo Sales app, contacts can have different specified addresses for delivery and invoicing.
Configure the settings¶
Go to Customer Invoices section. Then, check the box next to Customer Addresses, and click Save.

and scroll down to the

Note

Navigating through the Invoicing app will not be possible if the Accounting app has been installed. Instead, go through to enable the Customer Addresses feature.

Configure the contact form¶
Navigate to the

app (or to ), and click on a customer to open their contact form.

Under the Contacts & Addresses tab, click Add.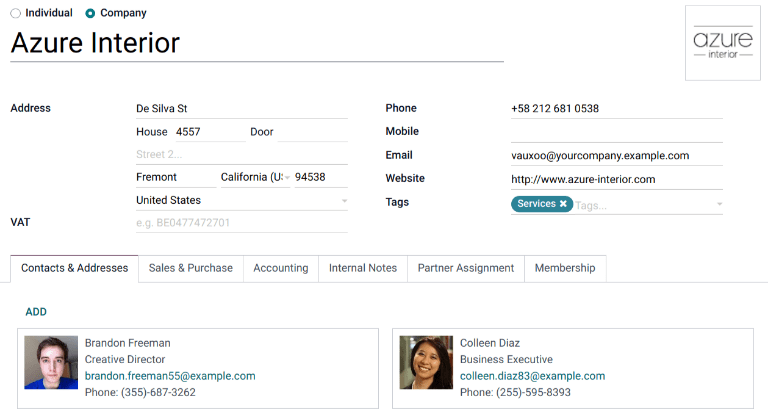 Then, select which type of address to add to the contact form (i.e. Invoice Address or Delivery Address).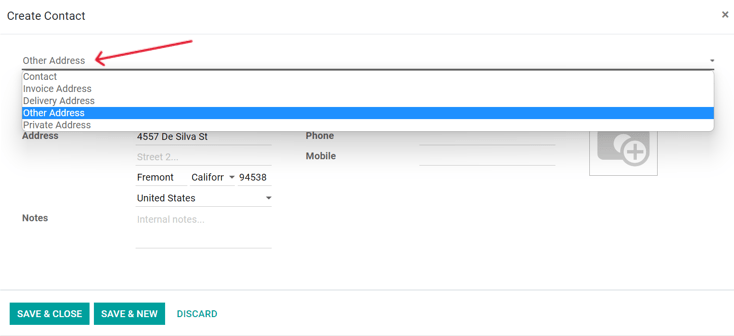 Enter the address information. Then click Save & Close to save the address and close the Create Contact window. Or, click Save & New to save this address and immediately input another one.
Add addresses to the quotation¶
When a customer is added to a quotation, the Invoice Address and Delivery Address fields will autopopulate according to the addresses specified on the customer's contact form.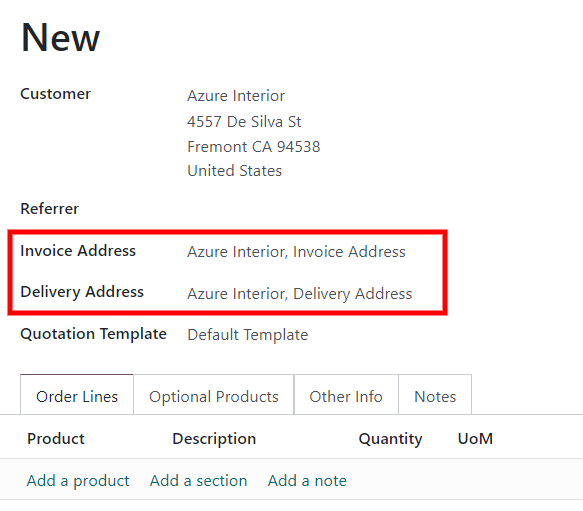 The Invoice Address and Delivery Address can also be edited directly from the quotation by clicking on the Internal link buttons next to each address line.
These addresses can be updated at any time to ensure accurate invoicing and delivery.
Edit on GitHub