Hoe mijn website vertalen¶
Overzicht¶
In aanvulling op het aanmaken van geweldige moderne websites geeft Odoo de mogelijkheid om de website in meerdere talen te vertalen.
Verwerken¶
Eenmaal uw website is aangemaakt heeft u de mogelijkheid om ze te vertalen in zoveel talen als u wenst.
Er zijn twee manieren om uw website te vertalen, u kan het manueel doen of automatisch met de Gengo App. Indien u het automatisch wilt doen gaat u naar de App module en installeert u Automatische vertalingen via de Gengo API en Website Gengo Vertaler. Indien u dit manueel wilt doen installeert u niets en volgt u de volgende stap.
Waarschuwing
Gengo won't work on Odoo Online and not by default on Odoo.sh. The required Python library gengo isn't installed on those platforms. It can be used either on-premise or by adding gengo to requirements.txt in your Odoo.sh git project.
Ga nu naar uw website. In de rechter onderhoek van de pagina klikt u op Een taal toevoegen.

Kies de taal waarin u uw website wilt vertalen en klik vervolgens op Laden.

U zal zien dat er nu naast Engels ook Frans is, wat betekend dat de pagina voor de vertaling is aangemaakt. U kan ook zien dat sommige delen van de tekst automatisch vertaald zijn.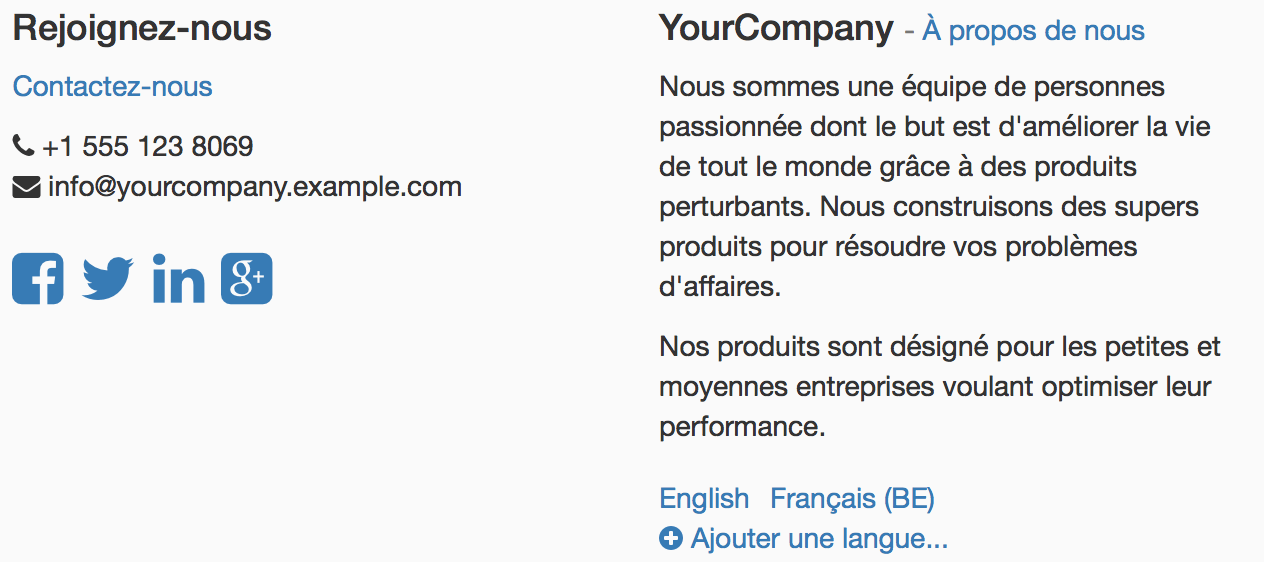 Om de inhoud van uw website te vertalen klikt u op Vertalen (hier Traduire aangezien we de website in het Frans willen vertalen).
There, if you have installed the Gengo Translator, You will see that next to the Translate button you also have a button Translate automatically. Once you click on that button, you will be asked some information on your account. If you don't have an account yet, follow this link in order to create one. You need to ask for a public key and a private key.
De inhoud die u wilt vertalen wordt vervolgens automatisch vertaald.

Nu kan u zien dat de meeste inhoud geel of groen is gearceerd. Het geel staat voor de inhoud die u zelf moet vertalen. Het groen staat voor de inhoud die al automatisch vertaald is.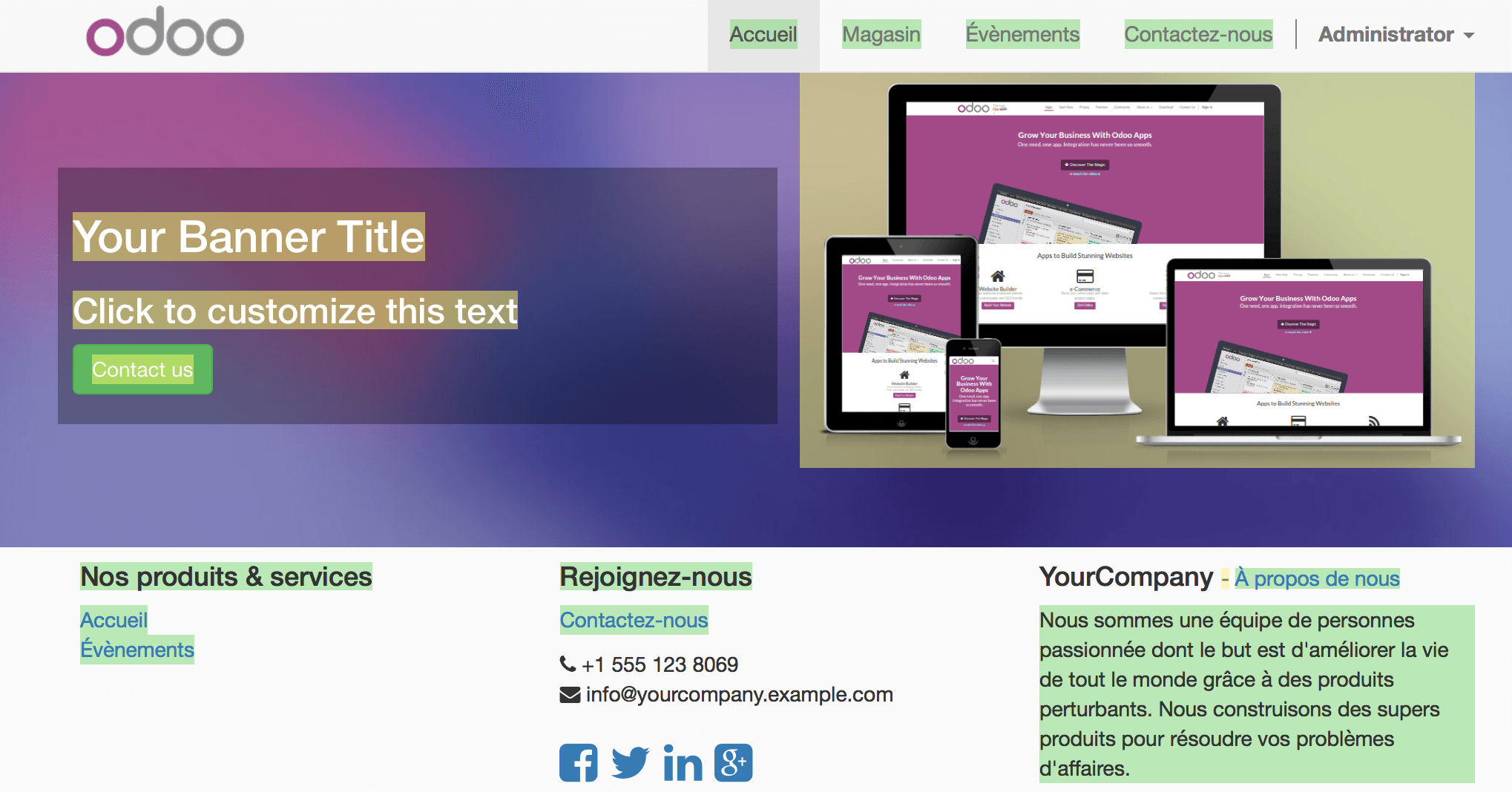 Edit on GitHub