Reprint Receipts¶
Use the Reprint receipt feature if you have the need to reprint a ticket.
Configuratie¶
To activate Reprint Receipt, go to . and select your PoS interface.
Under the Bills & Receipts category, you will find Reprint Receipt option.
Notitie
In order to allow the option reprint receipt, you need to activate the receipt printer.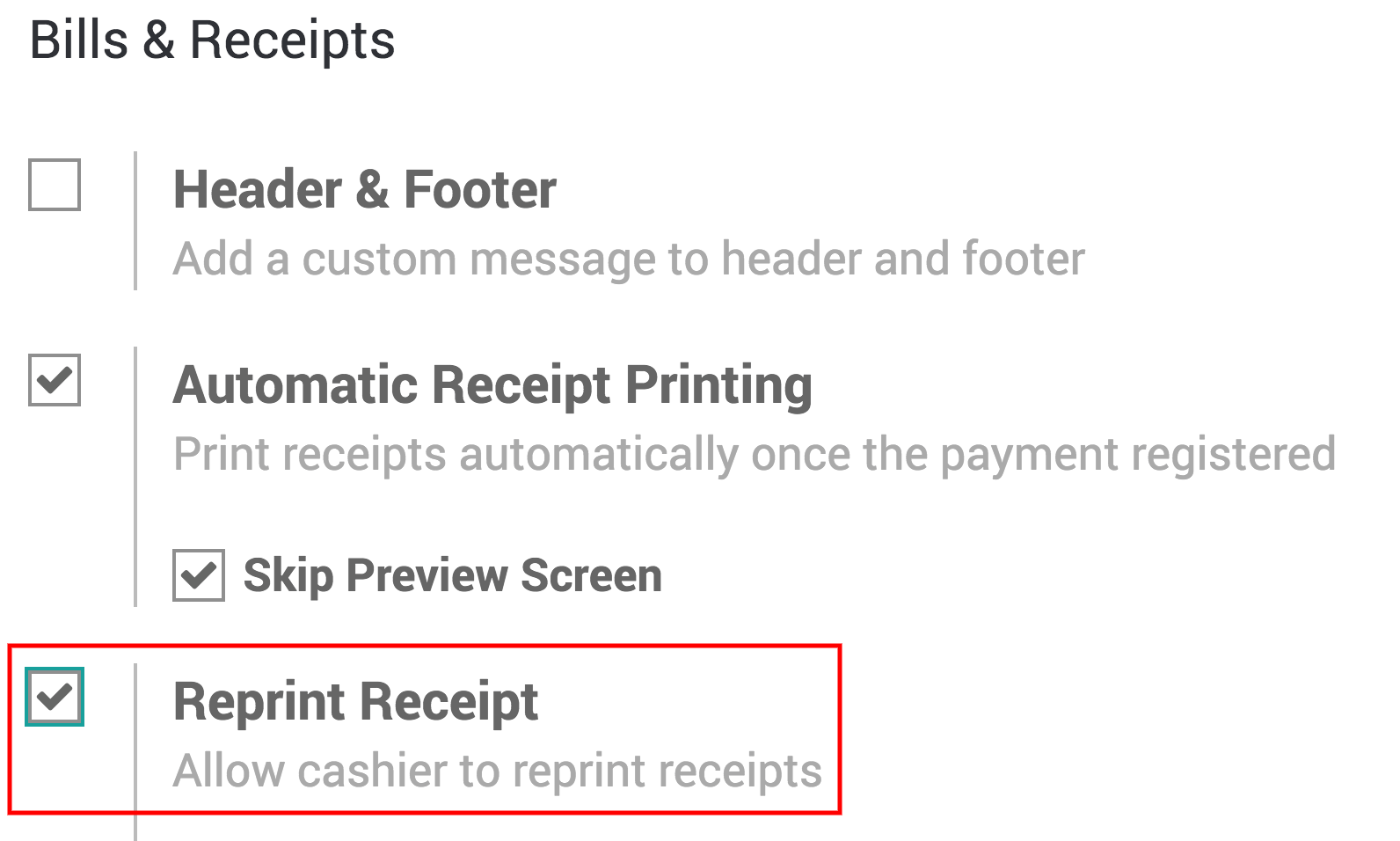 Een ticket opnieuw afdrukken¶
In uw kassa interface heeft u nu een Kassabon opnieuw afdrukken knop.
When you use it, you can then reprint your last receipt.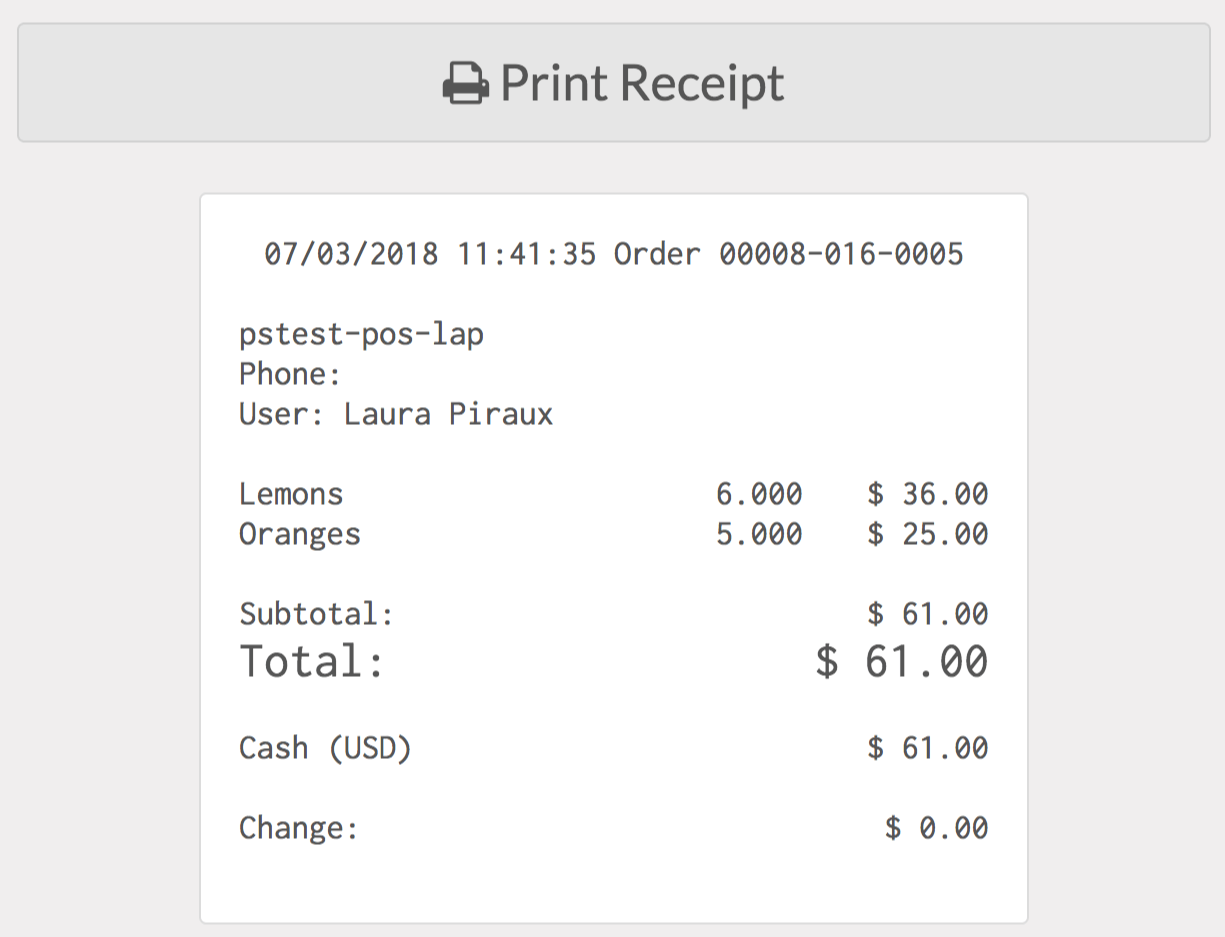 Edit on GitHub