Hoe een inkooporder annuleren?¶
Overzicht¶
Odoo biedt u de mogelijkheid om een leveringsmethode te annuleren, of deze nu te snel is gevalideerd, moet worden gewijzigd of om een andere reden.
Sommige vervoerders zijn flexibeler dan andere, dus zorg ervoor dat u uw levering zo snel mogelijk annuleert om onaangename verrassingen te vermijden.
Verkoopproces¶
Ga naar Verkopen en klik op Verkooporder in de Verkoop module. Klik vervolgens op de verkooporder die u wilt annuleren.

Klik op de knop ** Levering** in de rechterbovenhoek van de verkooporder.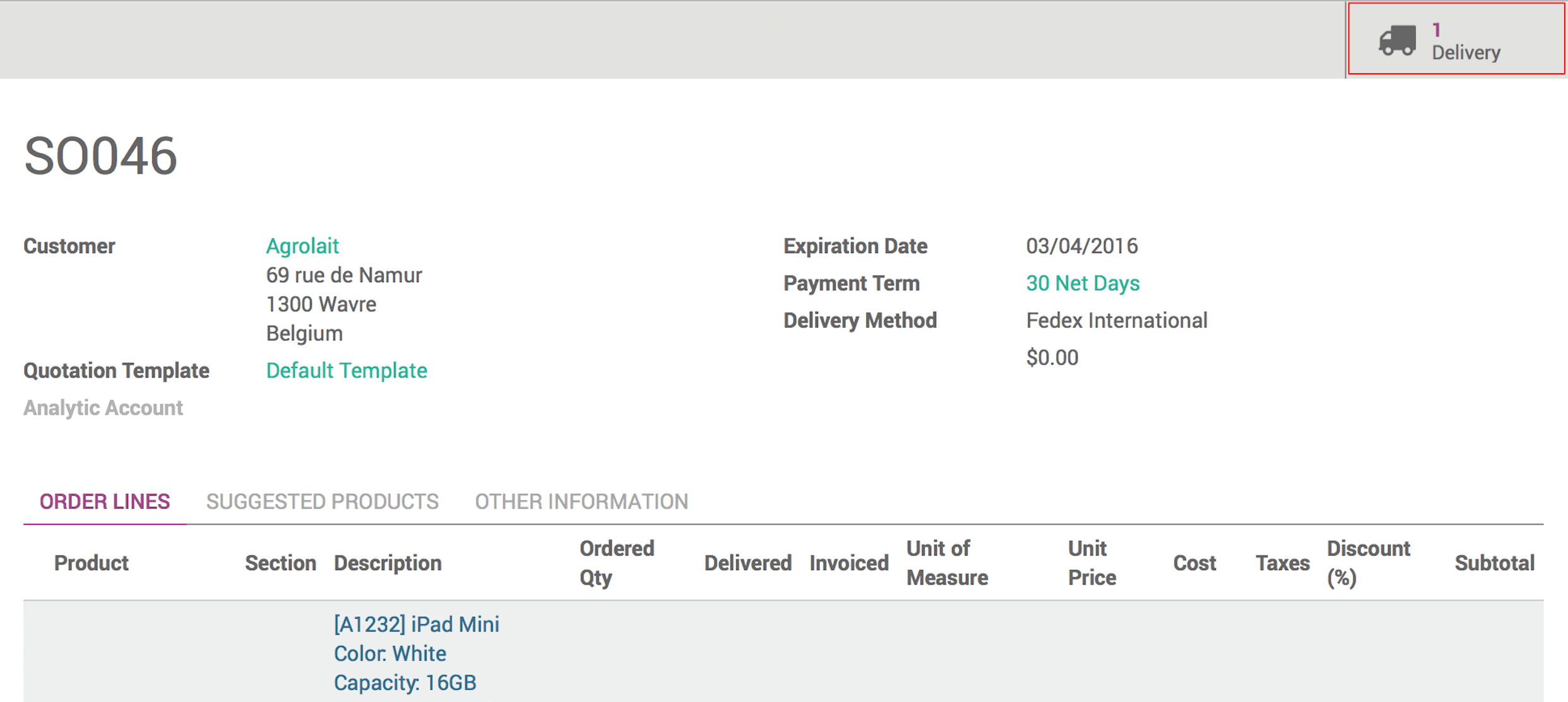 Klik op het tabblad ** Aanvullende Informatie ** , zult zien dat naast de ** Levering Tracking informatie **, er een ** Annuleren ** knop is. Klik erop om de levering te annuleren.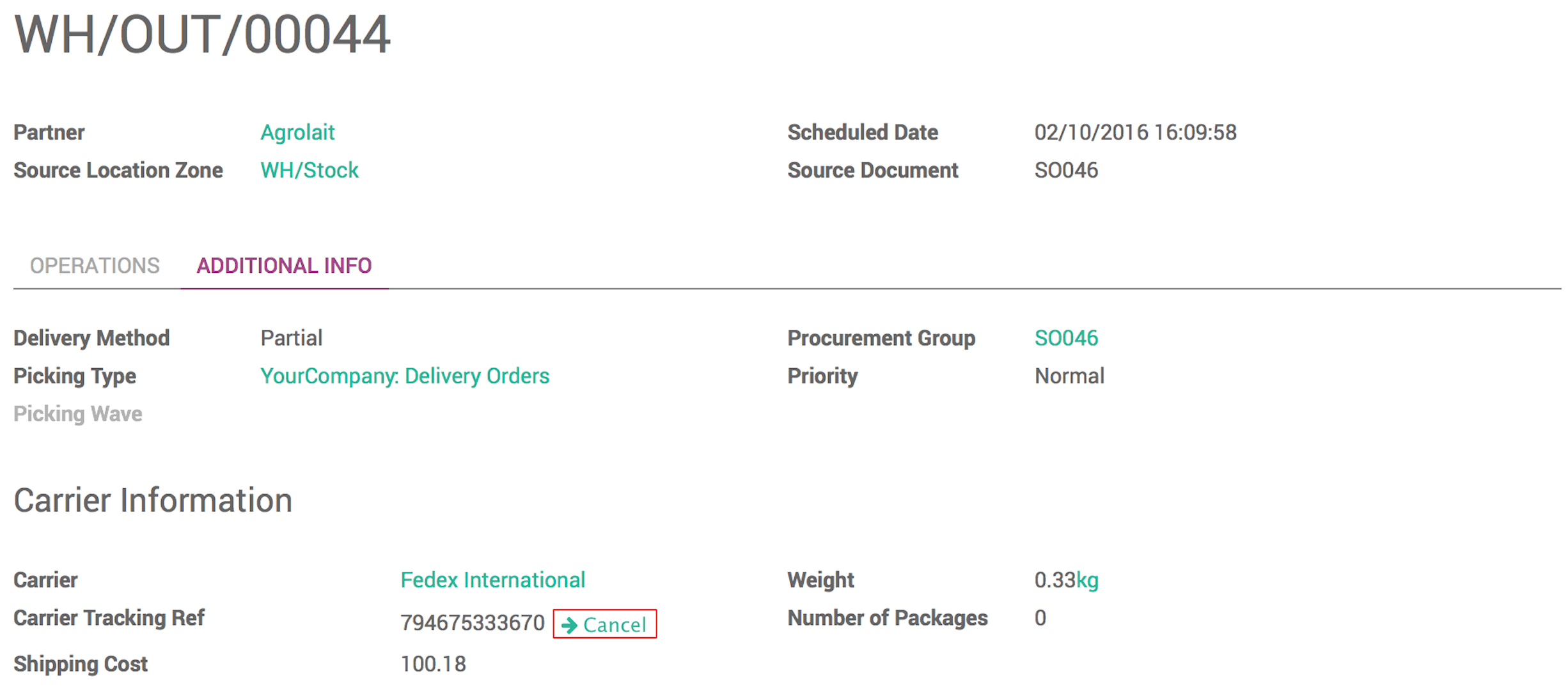 Om ervoor te zorgen dat uw levering werd geannuleerd, check de historiek , u ontvangt de bevestiging van de annulering.

Edit on GitHub