Forum¶
Om verder te gaan dan e-mail, livechat, webformulieren en telefoonlijnen, biedt u uw klanten een ondersteuningsforum aan. Op deze manier kunnen klanten meer gehecht raken aan uw bedrijf omdat ze tijd zouden investeren om in de details van uw bedrijf te komen. Je stimuleert ook de uitwisseling van ervaringen en kennis en ondersteunt het gevoel bij een gemeenschap te horen (jouw gemeenschap!).
Opgericht¶
Ga naar :menuselectie:`Helpdesk --> Configuratie --> Helpdeskteam` en activeer Helpcentrum.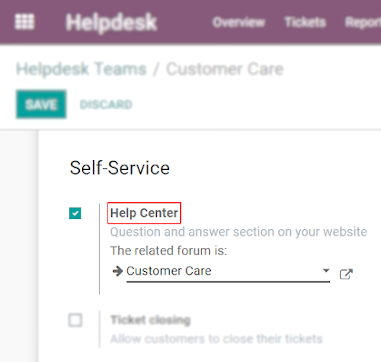 Maak of bewerk een forum door op de externe link te klikken. Kies onder de bewerkingsopties of u de Forummodus Vragen wilt hebben: er is slechts één antwoord toegestaan per vraag of Discussies: er zijn meerdere antwoorden toegestaan per vraag.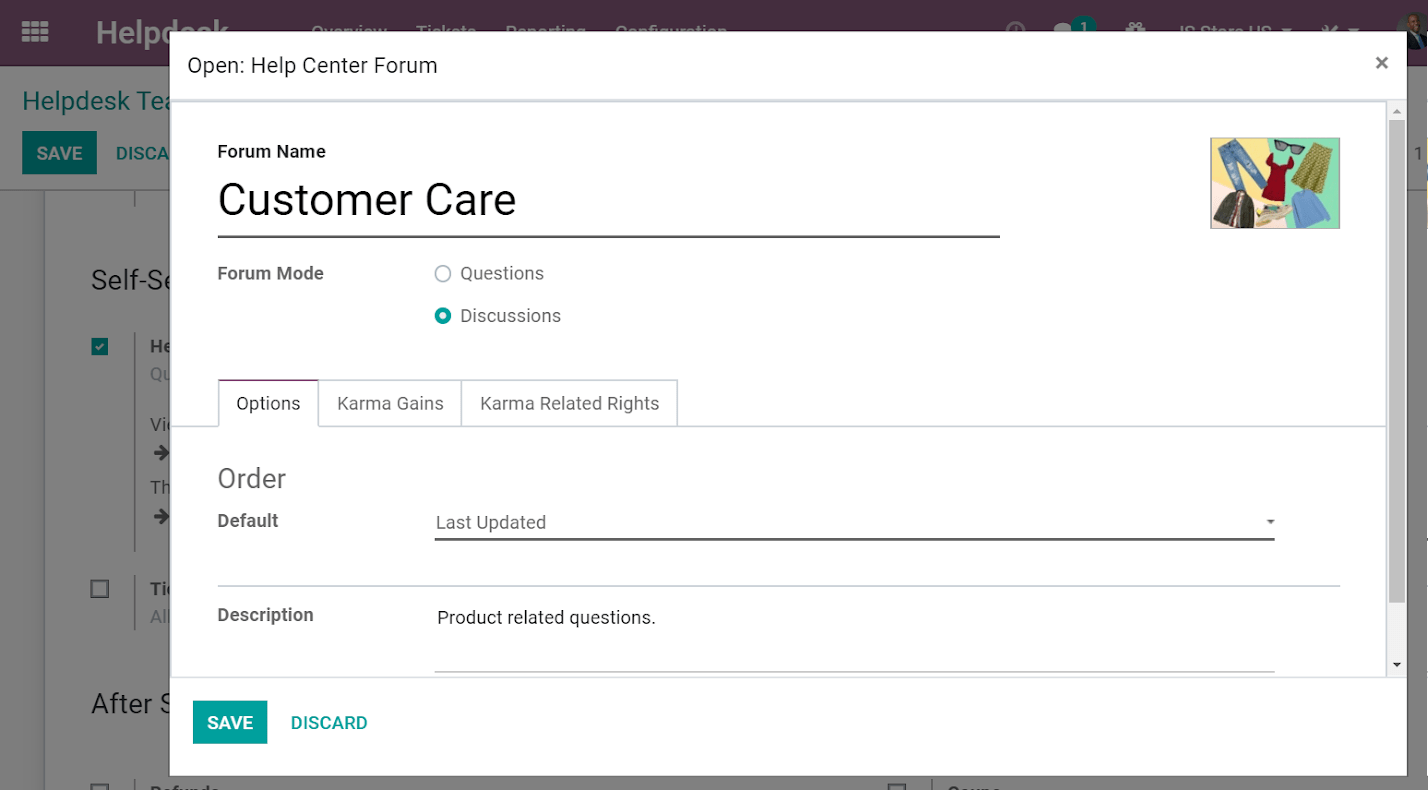 Vanaf nu kunnen ingelogde gebruikers hun discussies starten. Om berichten bij te houden, ga naar

.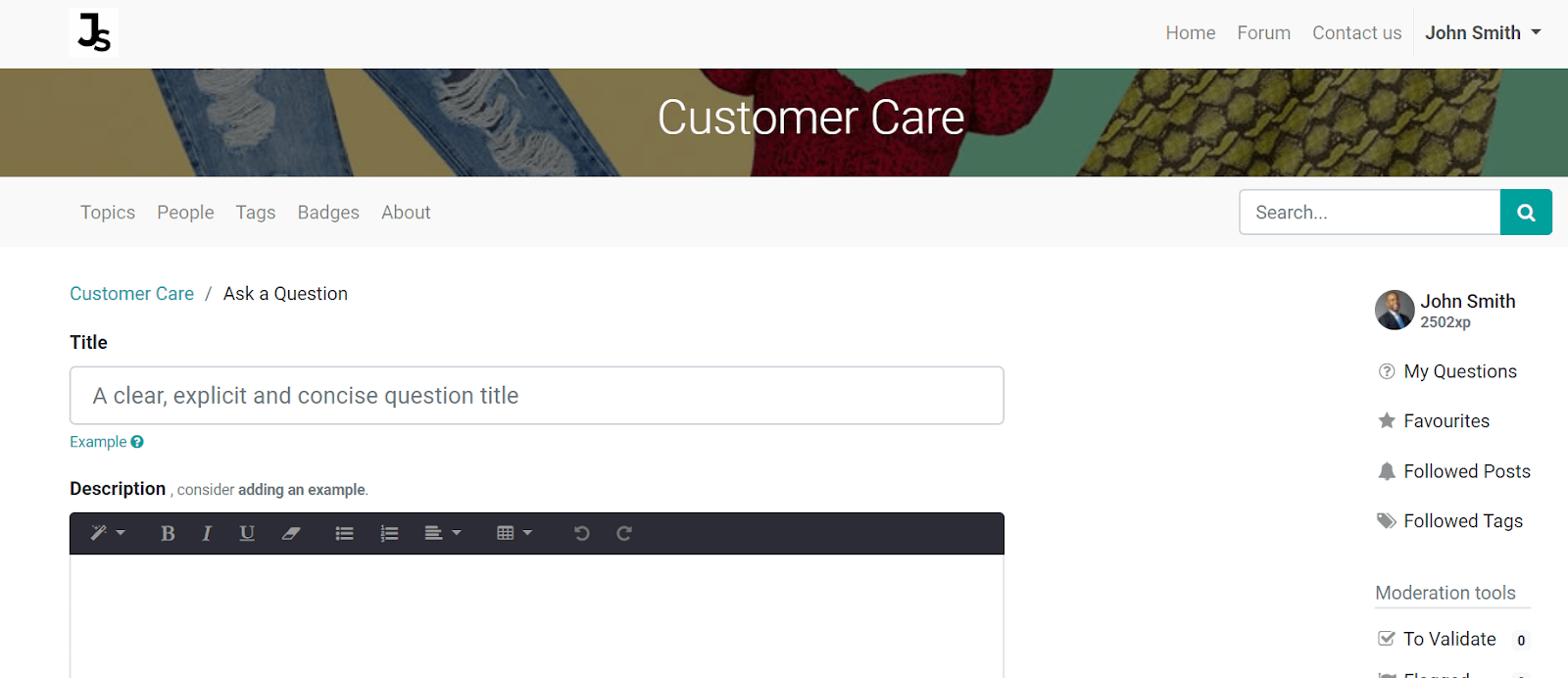 Verander tickets in forumberichten door simpelweg op Delen op het forum op de ticketpagina te klikken.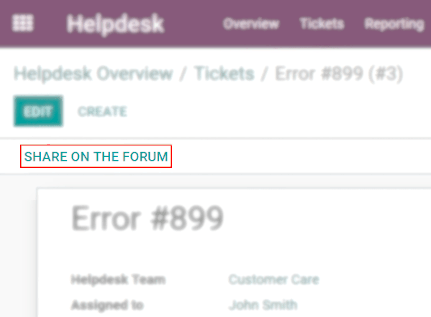 eLearning¶
Bied naast een forum ook online cursussen aan. Daarbij koppelt u de behoeften en vragen van uw klanten en gebruikers aan nuttige inhoud, wat de efficiëntie verhoogt, omdat ze daar ook hun antwoorden kunnen vinden.
Opgericht¶
Ga naar eLearning in.

en schakel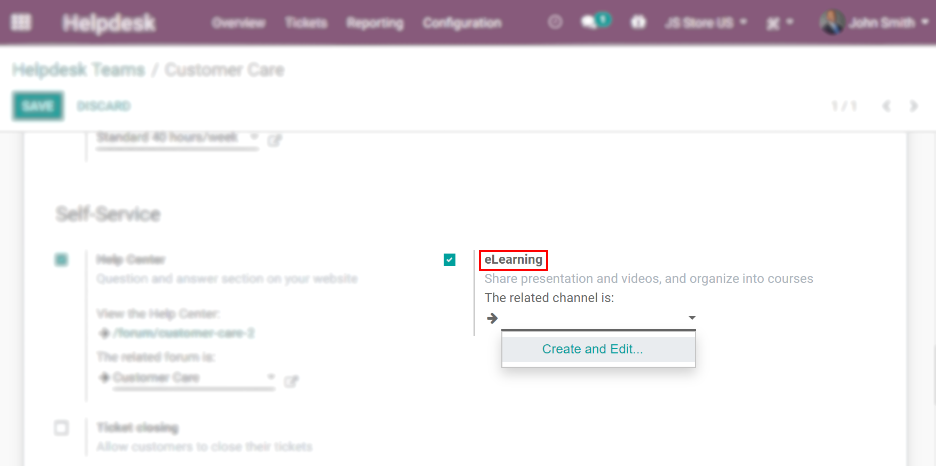 Zodra de structuur en inhoud van je cursus klaar zijn, Publiceer deze door op Niet gepubliceerd te klikken.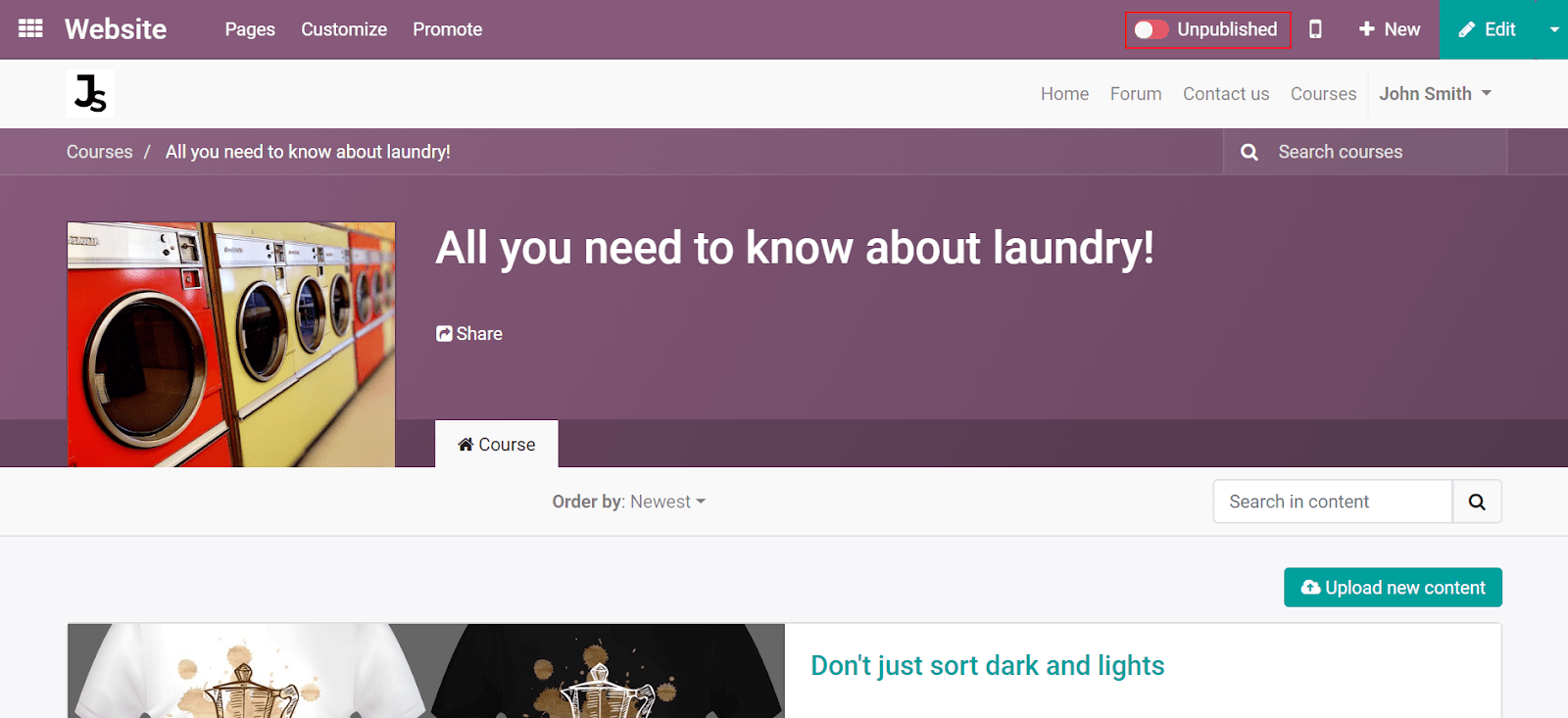 Om uw cursusstatistieken bij te houden, gaat u naar eLearning en View Course.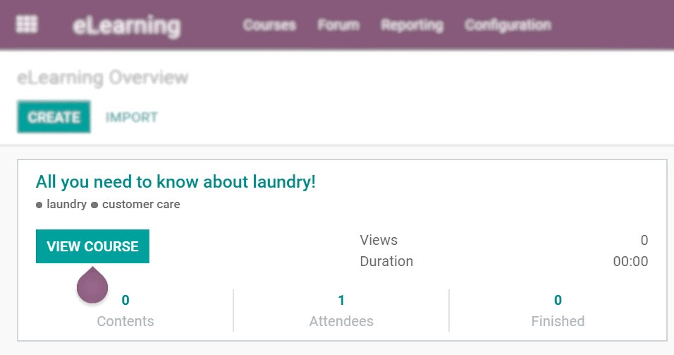 Edit on GitHub