Gather Feedback from Customers¶
Finding out what your clients think about the experience they have with your company, can inspire you to have insights on how to improve your product/service, adjusting your business to fit their needs. It shows that you value their opinions and provides a reliable source of information to other consumers.
Opgericht¶
Go to Use Rating on Project.

and enable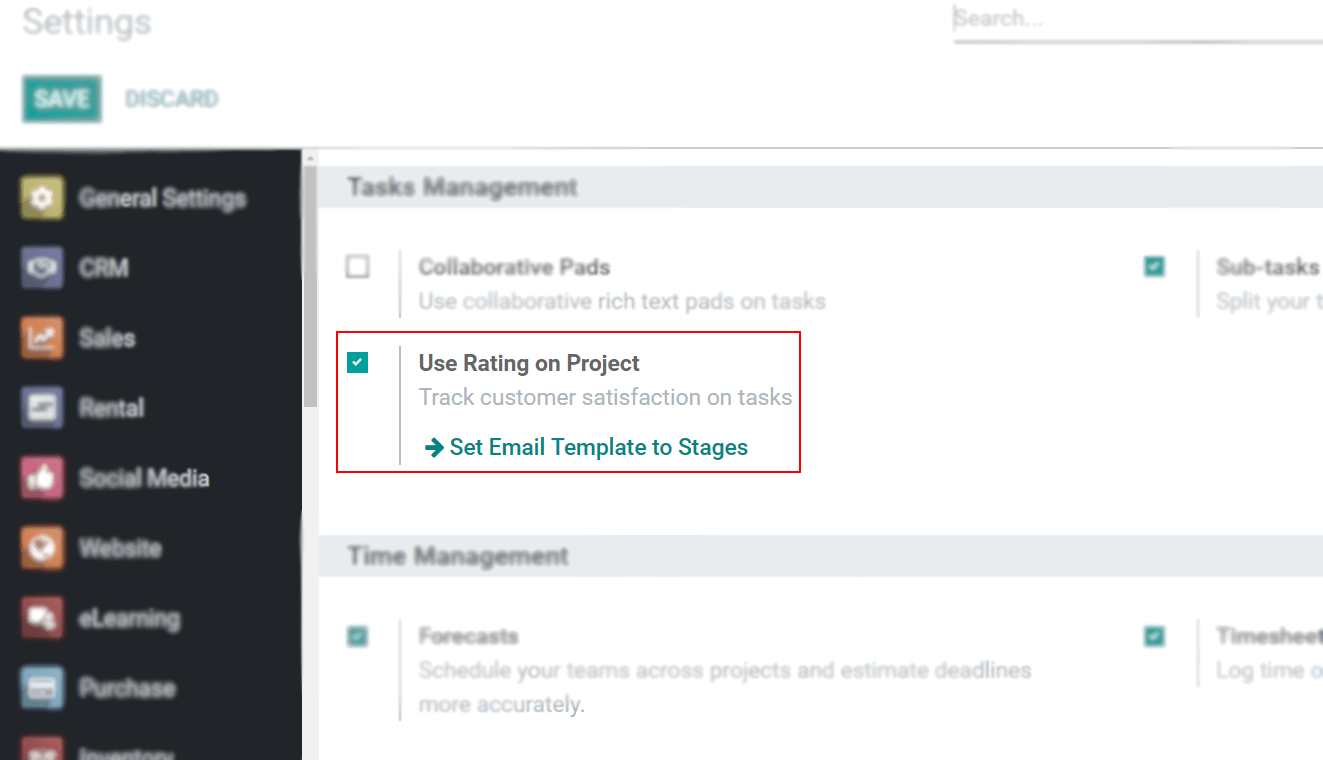 Set Email Template to Stages in order to define the template to be sent at a specific stage(s).
Choose an existing template or create one on the fly.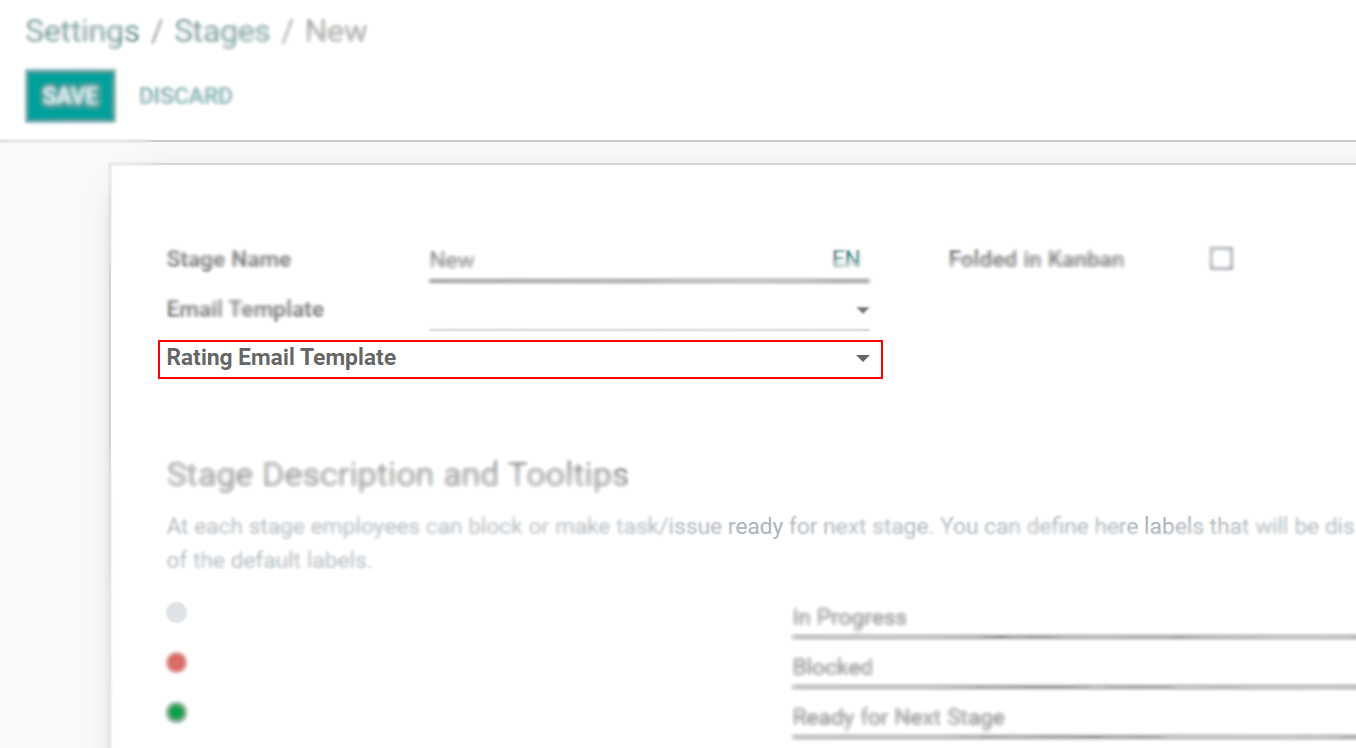 Choosing the projects I want feedback from¶
Go to
and configure the wanted projects to have the email template previously set sent, by the change of a stage or periodically.
Enable Rating visible publicly if you would like to publish the ratings in order to communicate them to a customer, prospect or the rest of your team.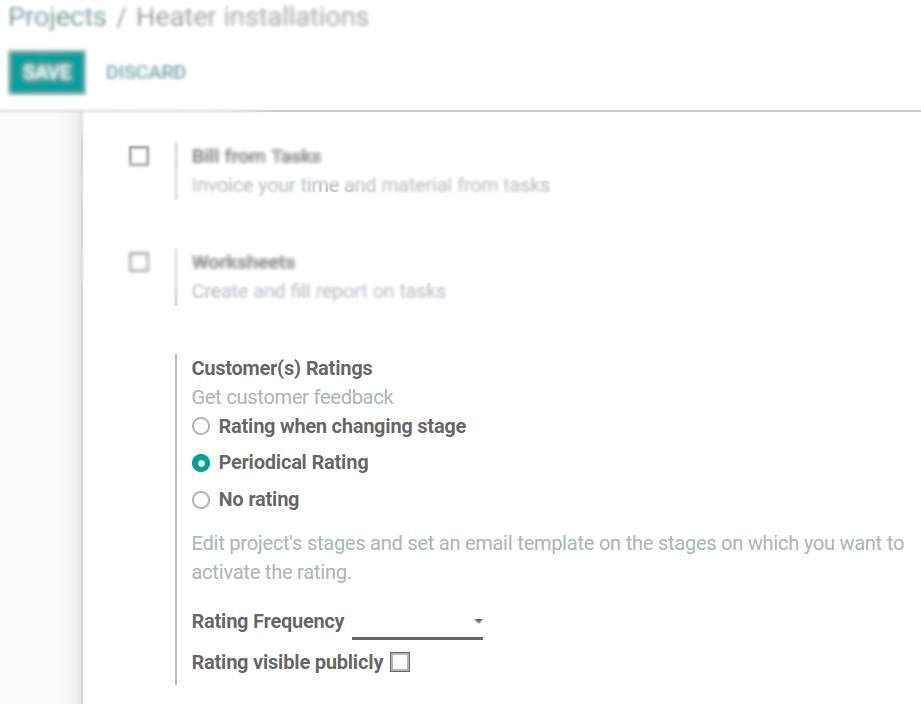 Tip
See the customer rating email sent under the Log notes of your task.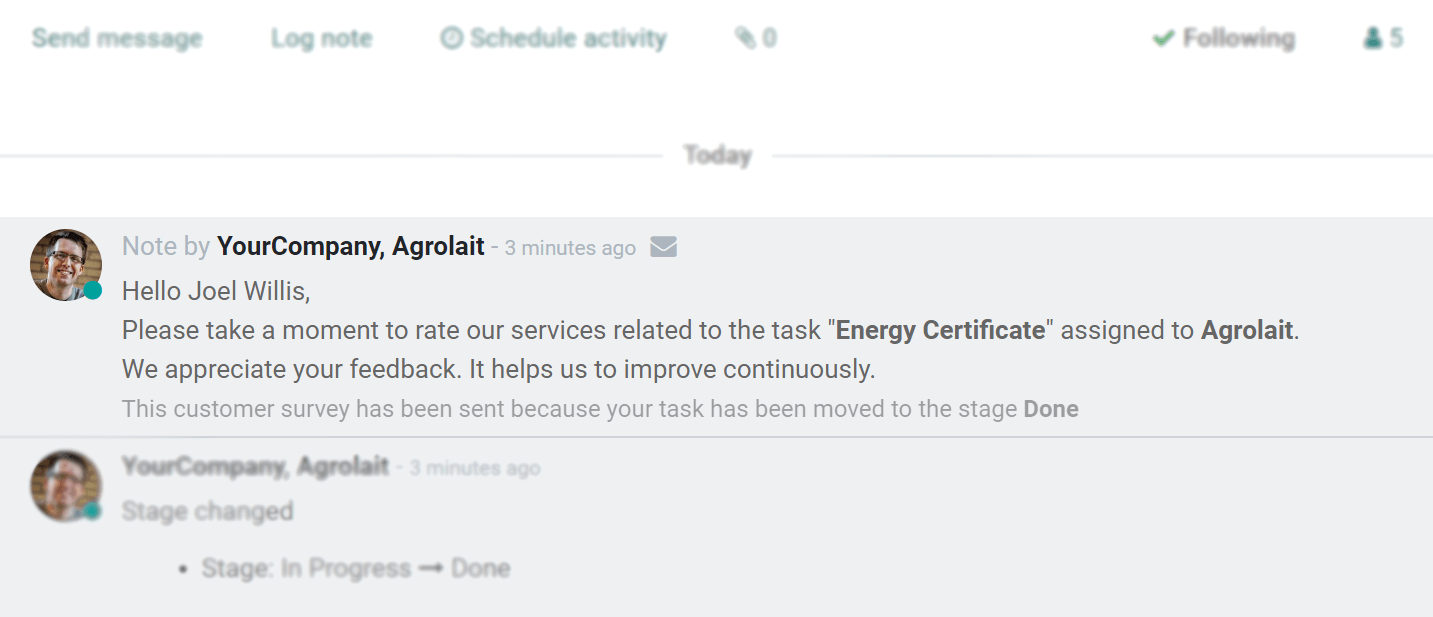 Get reports¶
Under

see ratings by task.

Clicking on the percentage of happy ratings over the last 30 days in the Projects overview, redirects you to your website with more rating details.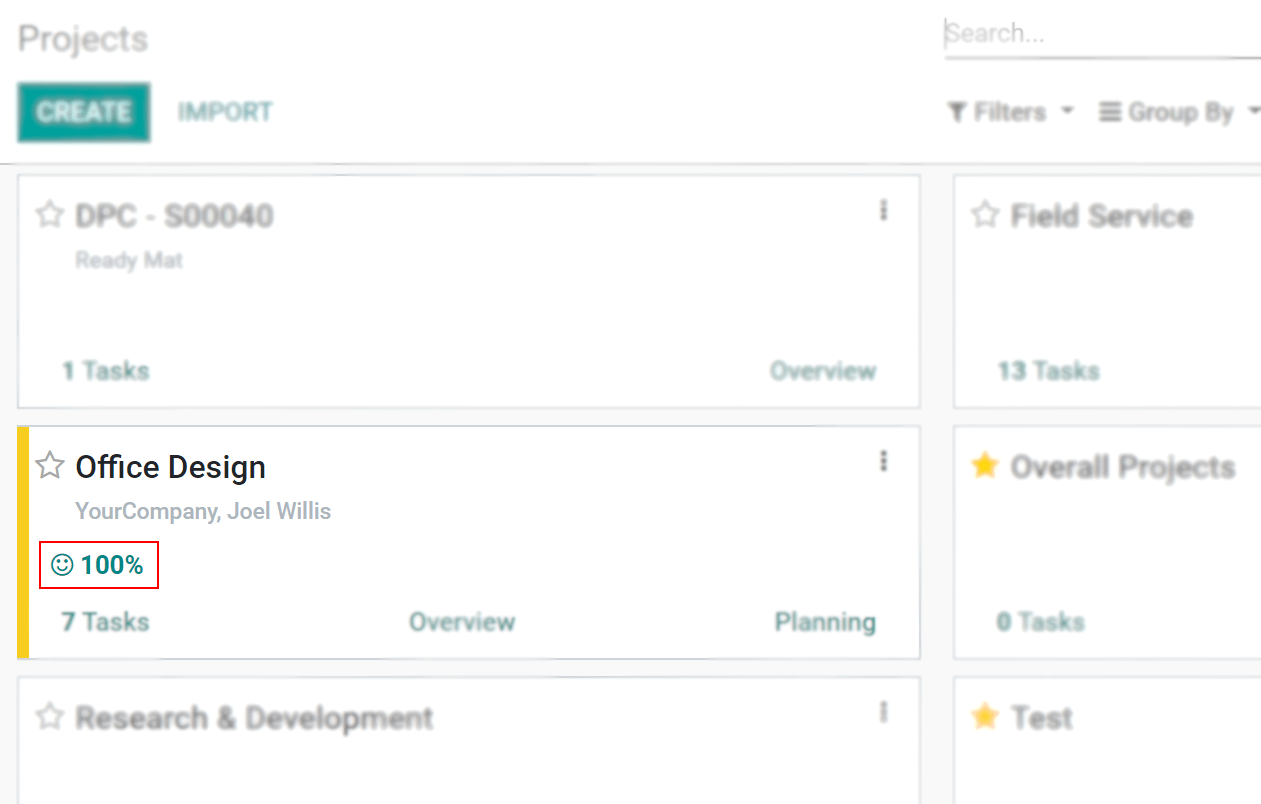 Edit on GitHub