Cómo traducir mi sitio web¶
Información general¶
Además de crear buenos y modernos sitios web, Odoo le da la posibilidad de traducirlo a diferentes idiomas.
Procesar¶
Una vez su sitio web es creado, tiene la oportunidad de traducirlo a tantos diferentes idiomas como desee.
Hay dos formas de traducir su sitio web, puede hacerlo manualmente o automáticamente con la aplicación Gengo. Si quiere hacerlo automáticamente, vaya al módulo de Aplicaciones e instale traducciones automáticas a través del Api Gengo y Traductor de Sitio Web Gengo. Si quiere hacerlo manualmente, no instale nada, y siga el siguiente paso.
Advertencia
Gengo won't work on Odoo Online and not by default on Odoo.sh. The required Python library gengo isn't installed on those platforms. It can be used either on-premise or by adding gengo to requirements.txt in your Odoo.sh git project.
Ahora vaya a su página web. En la esquina superior derecha de la página, de clic en Agregar un idioma.
Elija el idioma en el cual quiere traducir su sitio web y luego de clic en Cargar.

Lo verá Ahora, al lado de Inglés también esta Francés, lo que significa que la página para la traducción ha sido creada. También puede ver que algunos de los textos han sido traducidos automáticamente.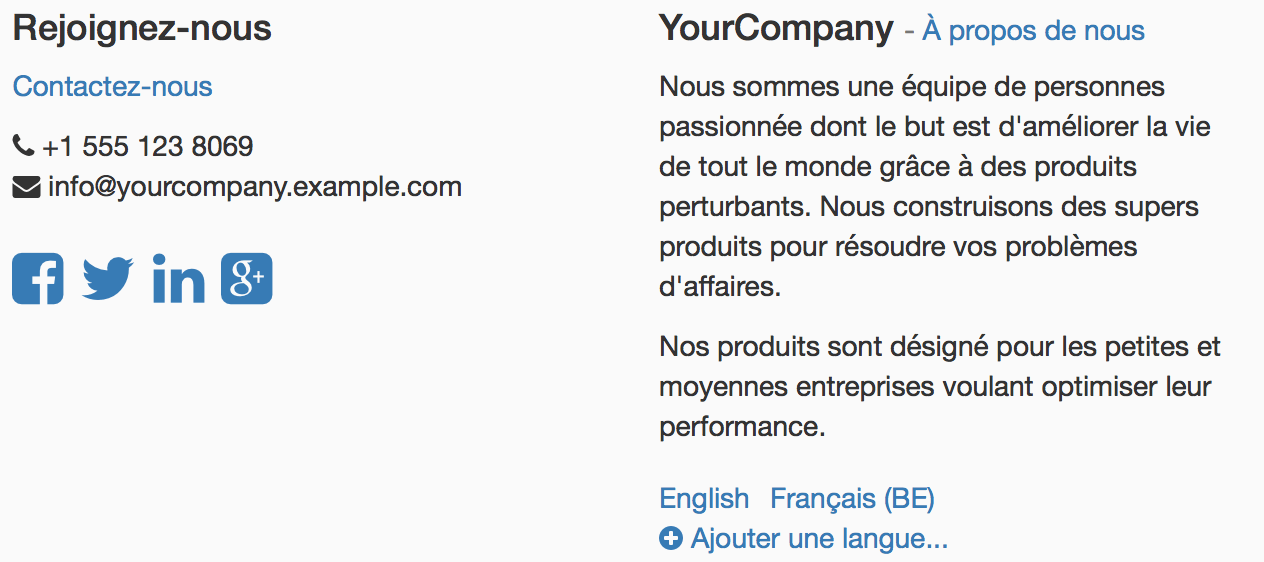 Para traducir el contenido del sitio web, de clic en Traducir (aquí Traduire desde que queremos traductir el sitio web a Francés).
There, if you have installed the Gengo Translator, You will see that next to the Translate button you also have a button Translate automatically. Once you click on that button, you will be asked some information on your account. If you don't have an account yet, follow this link in order to create one. You need to ask for a public key and a private key.
El contenido que desea traducir será luego traducido automáticamente.

Ahora puede ver que la mayoría del contenido esta resaltado en amarillo o en verde. El amarillo representa el contenido que debe traducir Ud. mismo. El verde representa el contenido que ya ha sido traducido automáticamente.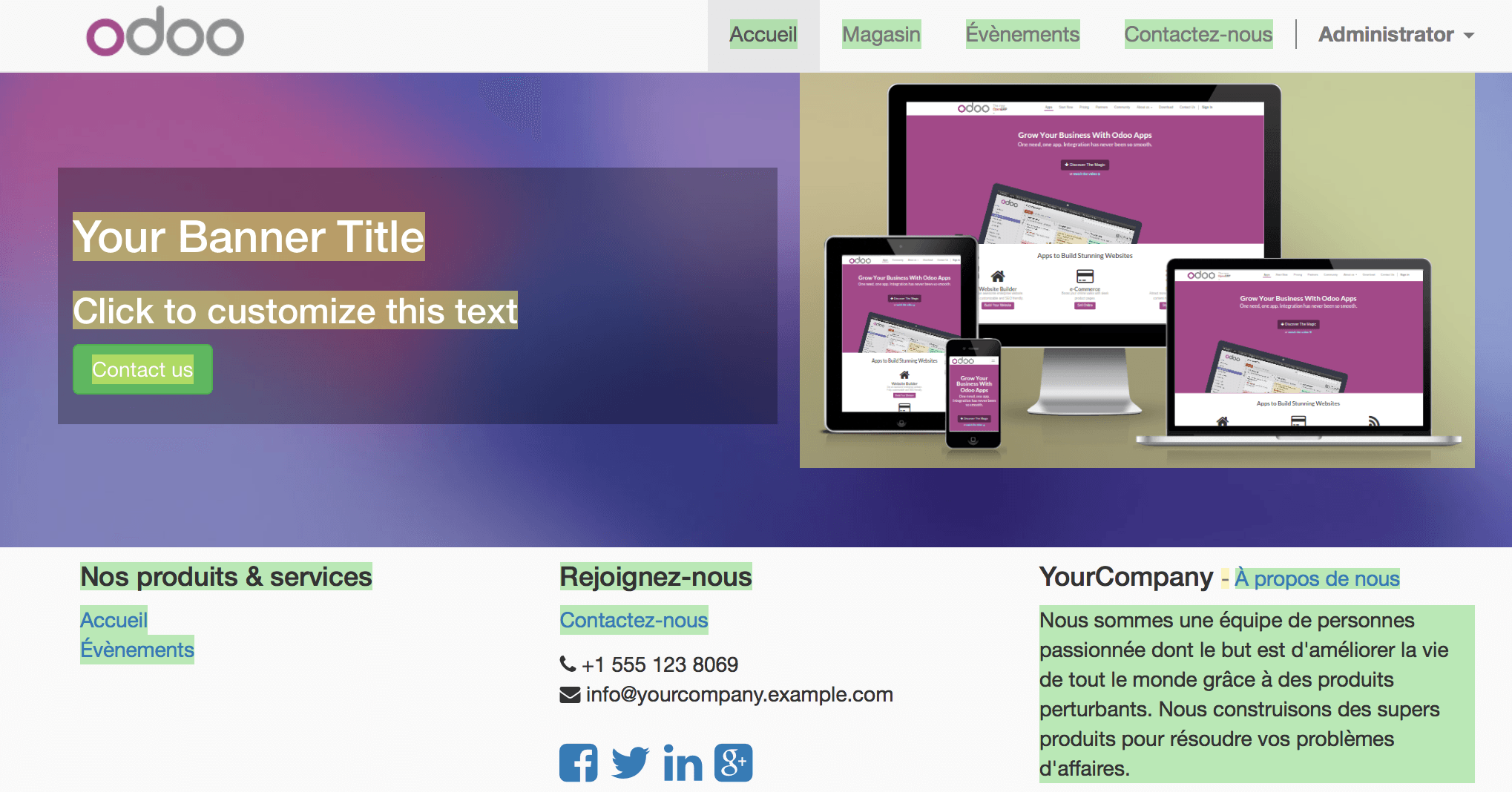 Edit on GitHub