Hoe te verkopen in vreemde valuta¶
Prijslijsten kunnen ook gebruikt worden om prijzen in vreemde valuta te beheren.
Vink * Meerdere valuta's toestaan * aan: menuselectie: Facturatie/ Boekhouding -> Instellingen. Als administrator hebt u * Adviseur * -toegangsrechten nodig op facturatie / boekhouding-apps.

Maak een prijslijst per valuta. Een nieuw veld * Valuta * wordt weergegeven in de vorm van een prijslijst.
Tip
To activate a new currency, go to Activate in the top-right corner. Now it will show up in currencies drop-down lists.
, select it in the list and press
De prijzen in vreemde valuta kunnen worden gedefinieerd op twee manieren.
Automatische omschakeling van de publieke prijs¶
The public price is in your company's main currency (see

) and is set in product detail form.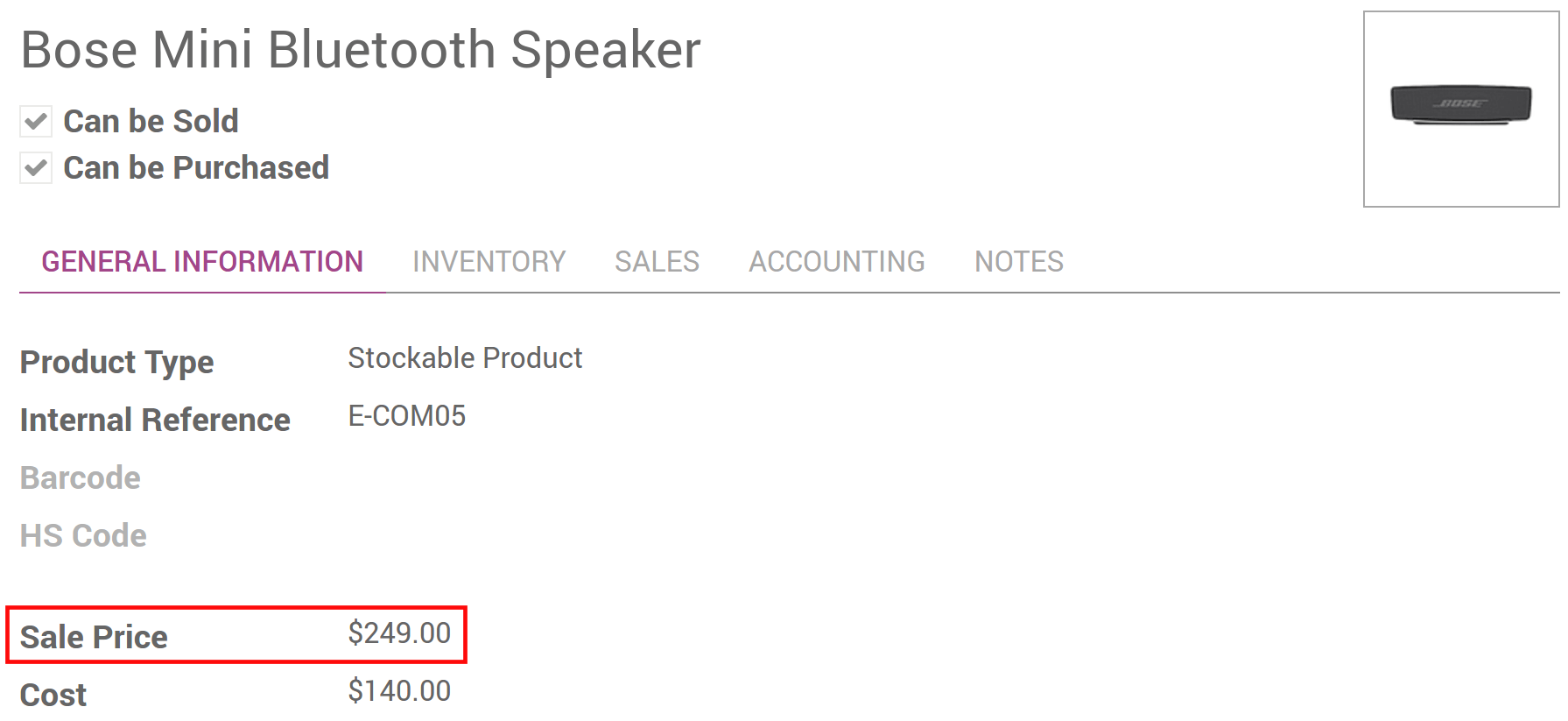 The conversion rates can be found in

. They can be updated from Yahoo or the European Central Bank at your convenience: manually, daily, weekly, etc. See .


Stel uw eigen prijzen in¶
Dit wordt geadviseerd als u niet wilt dat uw prijzen veranderen door wisselkoersen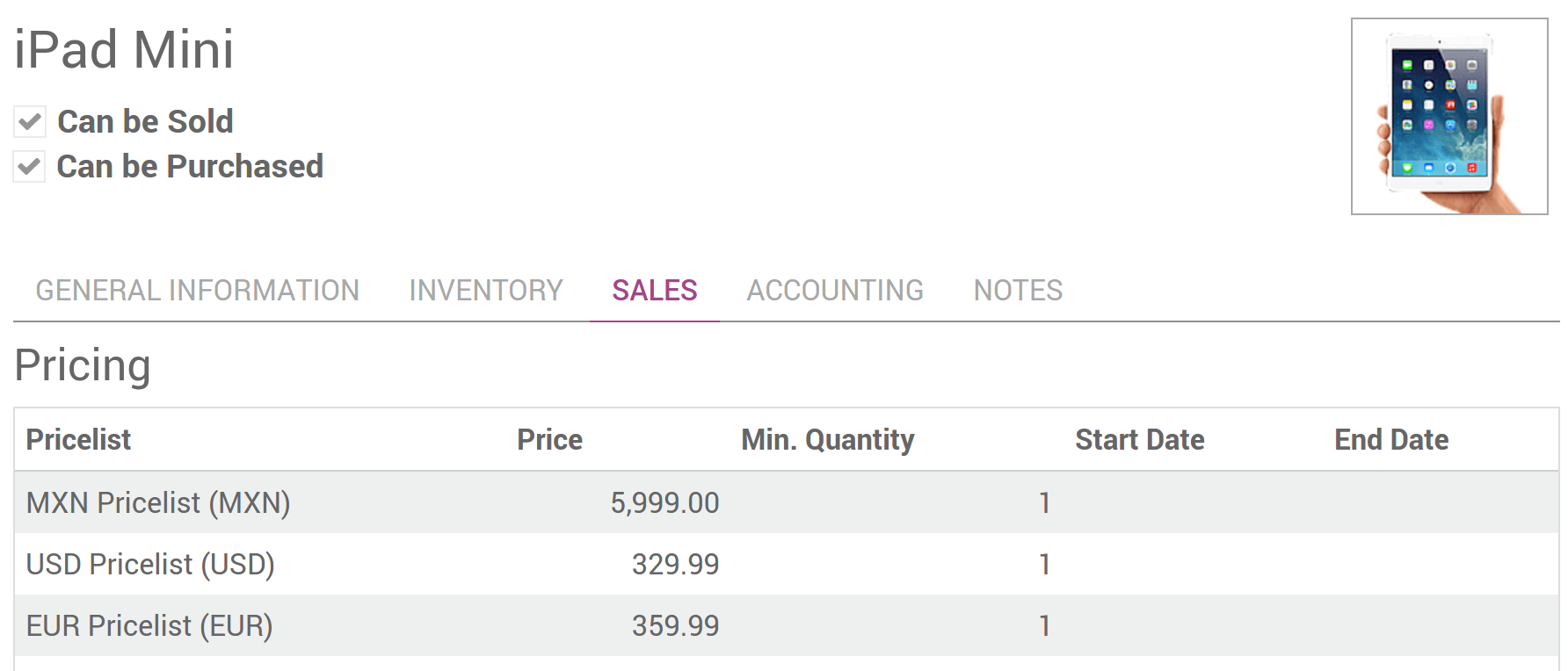 Edit on GitHub