Hoe kan ik het type label wijzigen?¶
Overzicht¶
With Odoo, you can choose among different types of labels for your delivery orders. Follow the steps below and give an appropriate label type to your delivery.
Configuratie¶
In the Inventory module, Go to Configuration and click on Delivery methods.
Kies een levermethode en klik vervolgens op Wijzigen.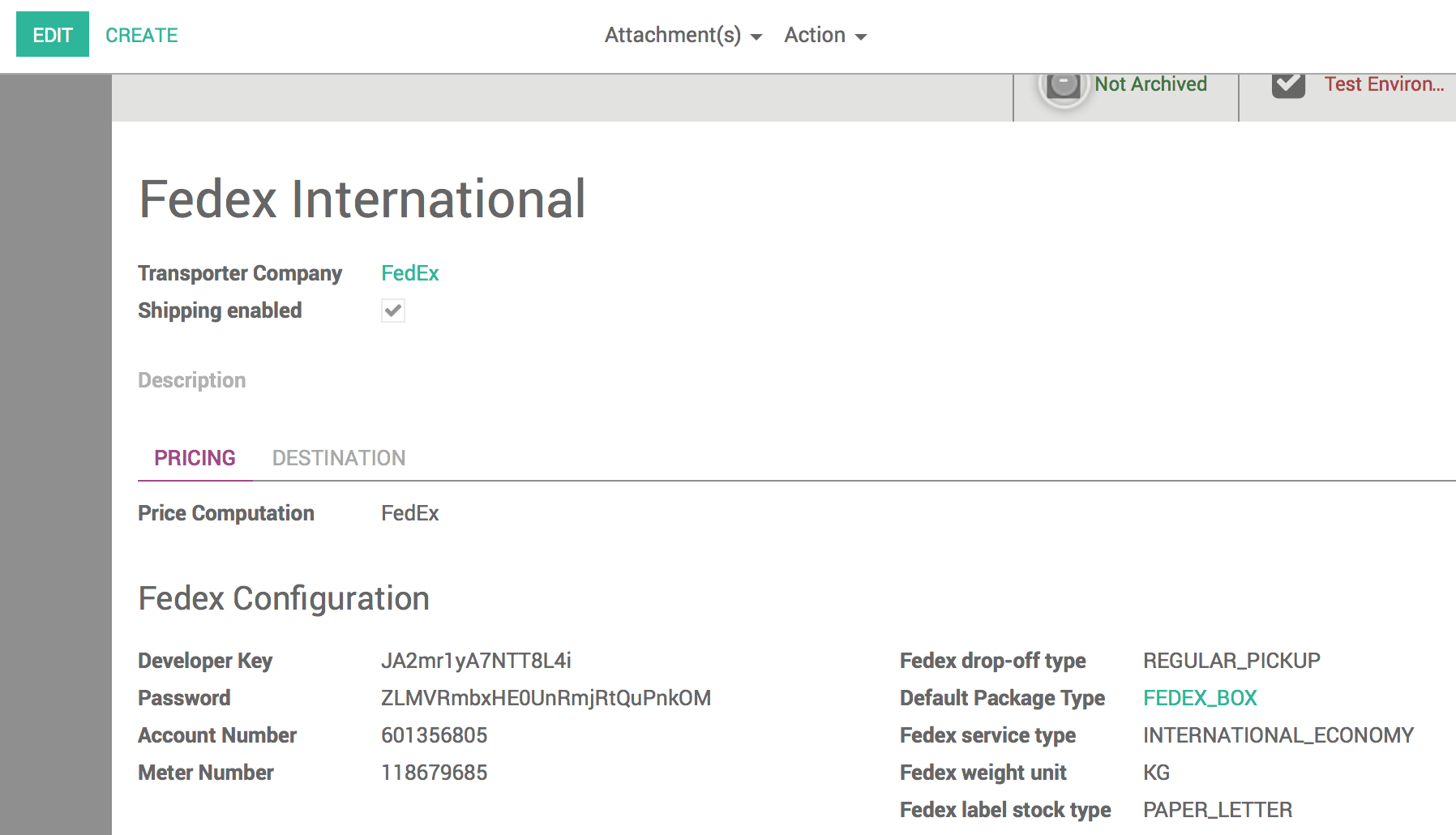 In the Pricing tab, under Fedex label stock type, you can choose one of the label types available. The availability will vary depending on the carrier.

Eenmaal dit gedaan is kan u het resultaat zien wanneer u de Verkoop module opent en een nieuwe verkooporder aanmaakt.
As you confirm the sale and validate the delivery with the carrier for which you have modified the label type, The label will appear in your history.



The default label type is paper letter, and if you choose the label type bottom half for example, here is the difference :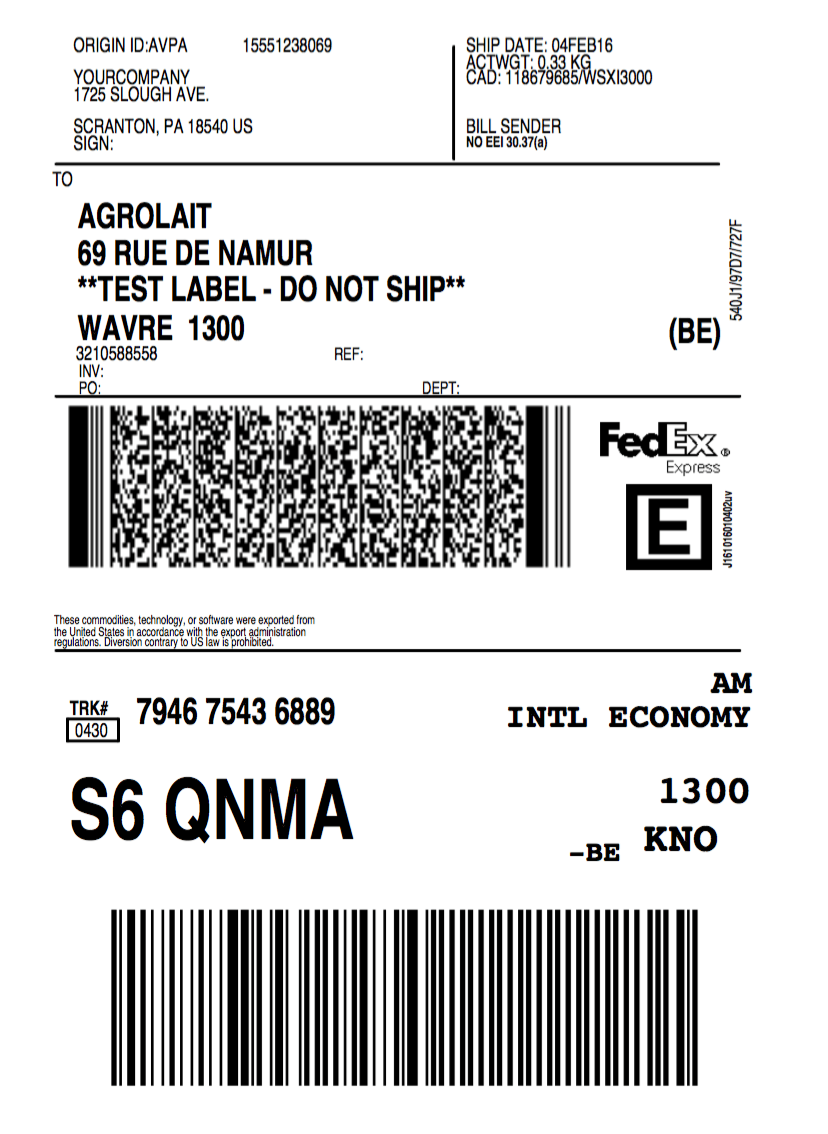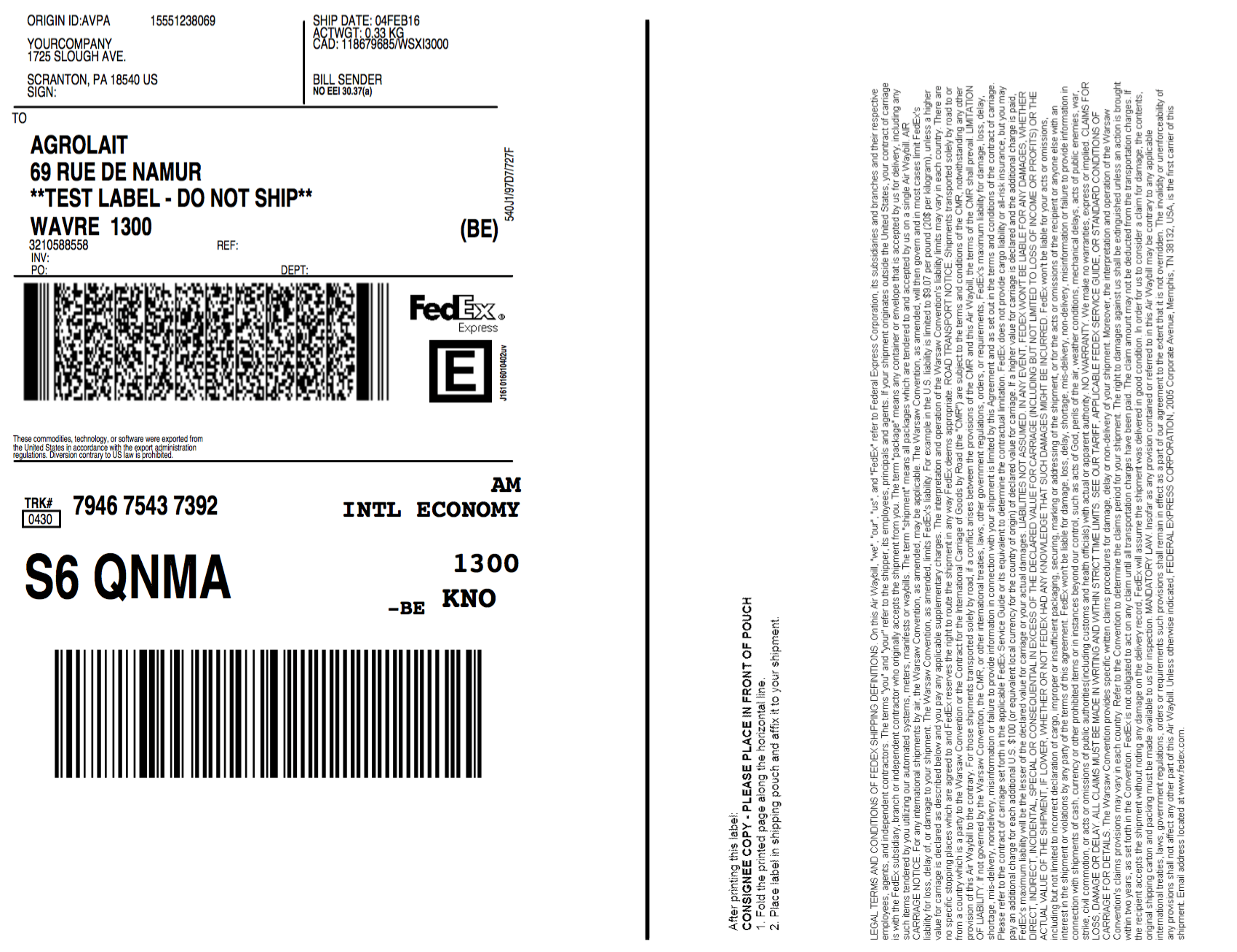 Edit on GitHub