Customize Worksheet Reports¶
Personalizing your customer reports, also called worksheets, allows you to have different descriptions of the work for each type of intervention. It speeds up the flow for your employees while giving customers a detailed summary, which can be reviewed and signed onsite.
Enable the feature¶
Go to

and enable .
Designing worksheets¶
Under Create and start to Design Worksheet Template. You will be redirected to the Studio application.

, click on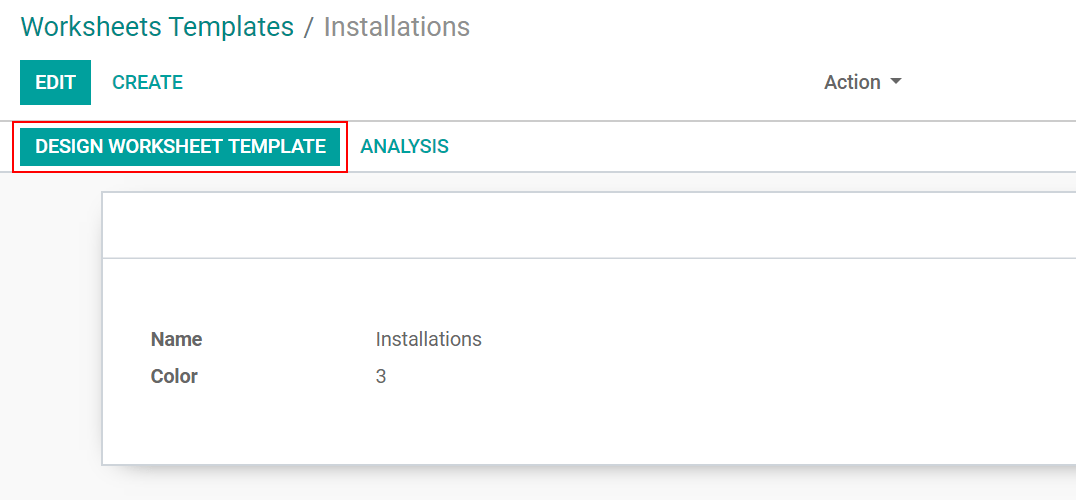 With the freedom of Studio, drag and drop fields to create a report tailored to your needs. Once you are done, click on Close and get an overview of the work done.
Worksheets is where you can see how many times the worksheet has been used/completed under a task. Analysis examines all the worksheets under that given template and generates a graph.

Edit on GitHub