Customizing the Rainbow Man¶
The Rainbow Man in Odoo is an animation shown once the user completes certain tasks and clicks on certain buttons. It is a way to make the software fun to use, and rewarding, for employees.
On most buttons in Odoo, such as Send by Email, Confirm or Cancel, once they are selected in Studio, under their Properties, the Rainbow Man effect can be applied.
By default, the feature is active:
when opportunities are marked as won;

when users empty their inboxes;

when the user finishes a tour;

when the user finishes doing reconciliations.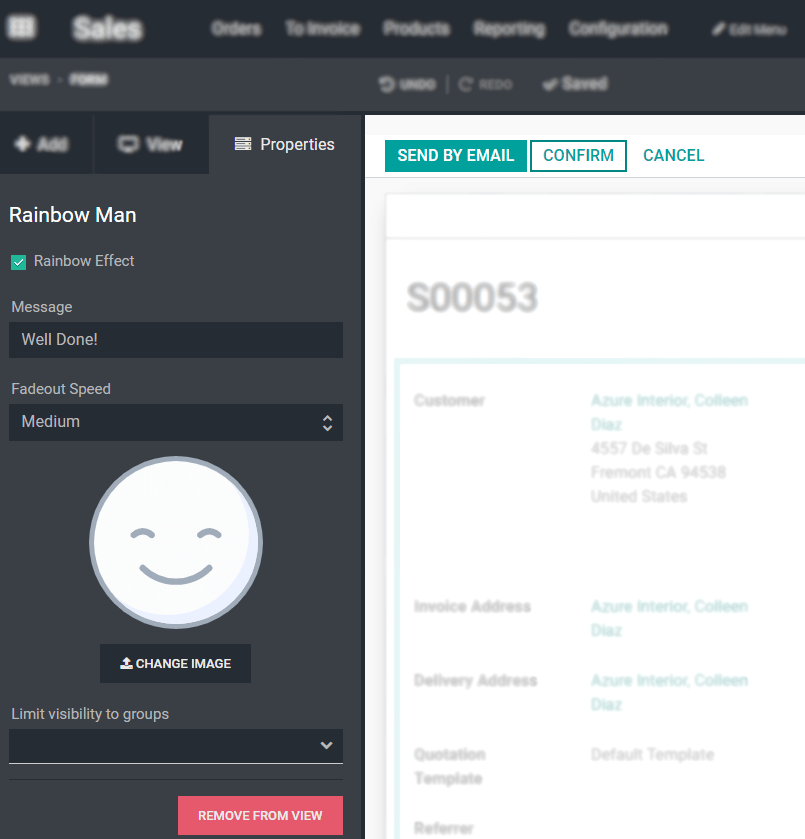 Edit on GitHub