Factura desde la interfaz PdV¶
Algunos de tus clientes pueden solicitar una factura al comprar desde su punto de venta, puede administrarlo fácilmente directamente desde la interfaz de PdV.
Activar facturación¶
Go to

and select your Point of Sale:
En Facturas y recibos verá la opción de facturación, márquela. No olvide elegir en qué diario se deben crear las facturas.
Selecciona un cliente¶
Desde la interfaz de su sesión, use el botón de cliente
Luego, puede seleccionar un cliente existente y configurarlo como su cliente o crear uno nuevo con este botón.
Se le invitará a completar el formulario del cliente con su información.
Facturación al cliente¶
Desde la pantalla de pago, ahora tiene una opción de facturación, use el botón para seleccionarla y validarla.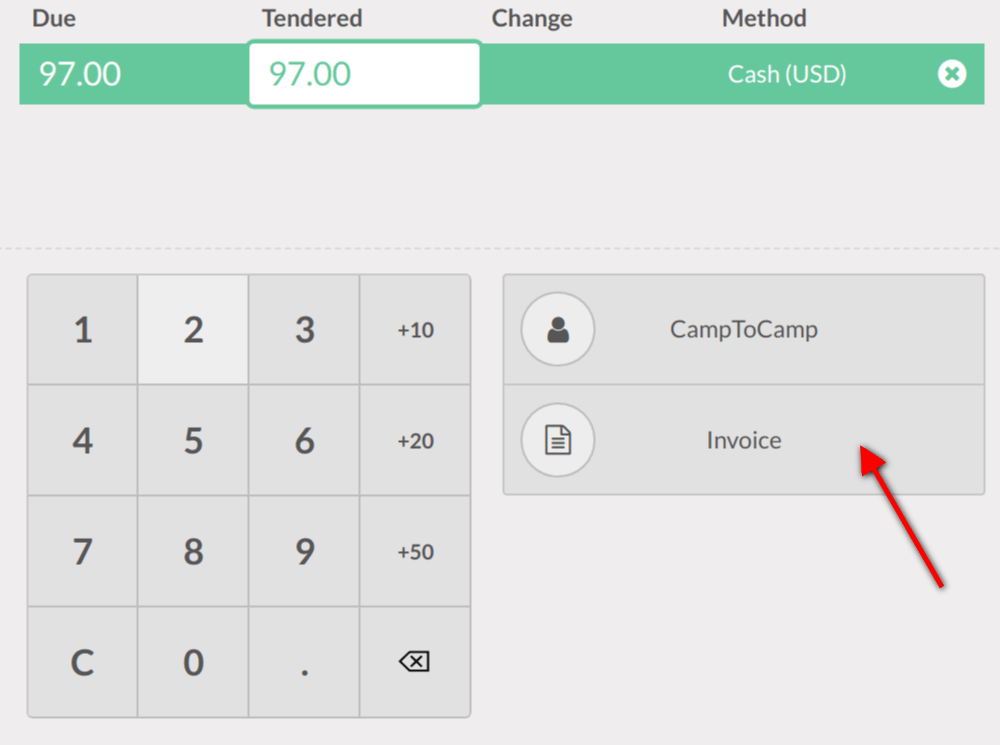 Despues, puede imprimir la factura y pasar a su próximo pedido.
Recuperar facturas¶
Once out of the PoS interface (

on the top right corner) you will find all your orders in and under the status tab you will see which ones have been invoiced. When clicking on a order you can then access the invoice.

Edit on GitHub