Developer Mode (debug mode)¶
El modo de desarrollador (o de depuración) le da acceso a herramientas adicionales y avanzadas.
Activate through the Settings¶
Vaya a

.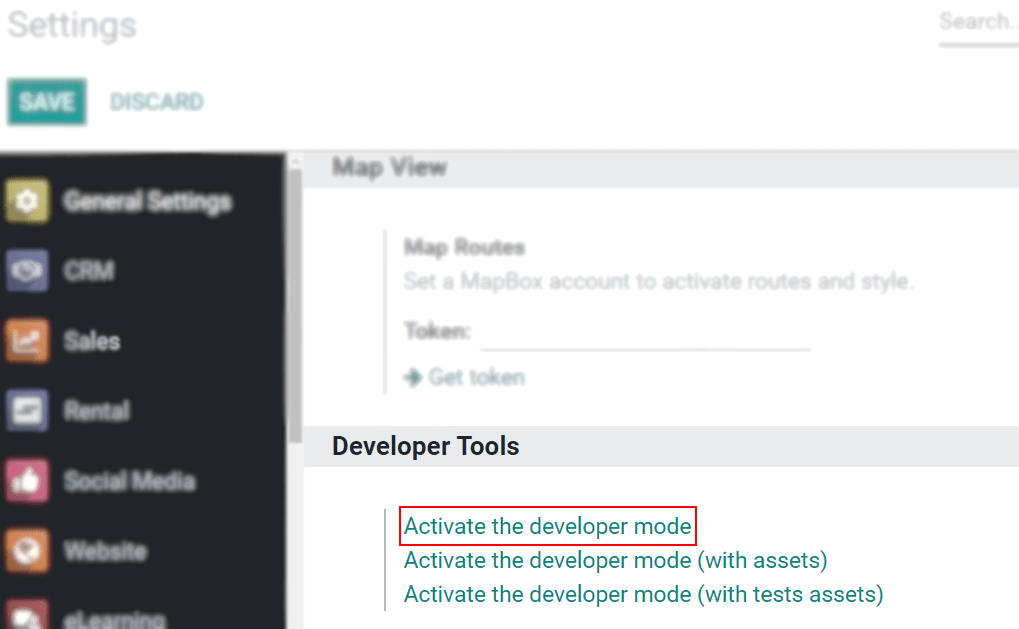 Nota
Activar el modo de desarrollador (con activos) lo utilizan los desarrolladores; Activar el modo de desarrollador (con activos de prueba) es utilizado por desarrolladores y probadores.
Una vez activada, la opción Desactivar el modo desarrollador está disponible.
Activate through a browser extension¶
Vaya a la configuración y extensiones de su navegador web y busque Odoo Debug. Una vez instalada la extensión, se mostrará un nuevo icono en su barra de herramientas.
Para la extensión Odoo Debug, un solo clic habilita una versión normal del modo, mientras que un doble clic lo habilita con activos. Para desactivarlo, use un solo clic.

Activate through the URL¶
En la URL, agregue ?debug=1 o ?debug=true después de web.
Truco
Desarrolladores: escriba ?debug=assets y active el modo con assets.
Localizar las herramientas de modo¶
Se puede acceder a las herramientas del modo de desarrollador desde el botón Abrir herramientas de desarrollador, ubicado en el encabezado de sus páginas.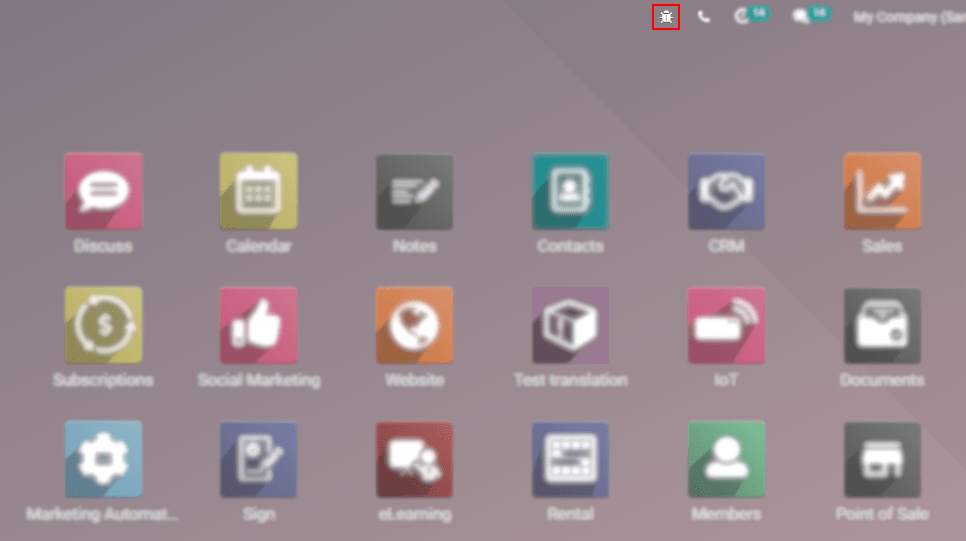 Edit on GitHub