Show product availability¶
La disponibilidad de tus productos se puede ver en la página web para tranquilizar a tus clientes.
To display this, open the eCommerce tab in the product detail form and select an option in Availability.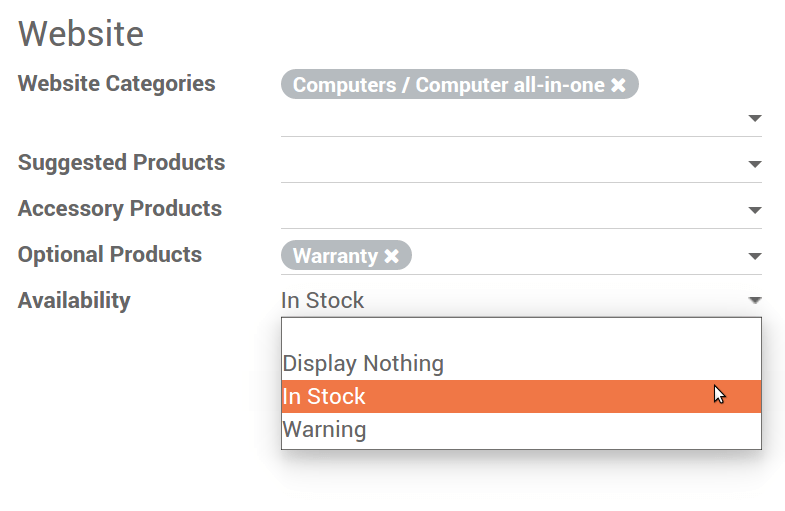 Un mensaje de advertencia personalizado puede ser cualquier cosa relacionada con una salida de stock, retraso en la entrega, etc.

Nota
This tool requires the Inventory app to be installed.
Truco
Si un artículo ya no está disponible para la venta, despublícalo de tu sitio web. Si se trata de una variante de producto particular, desactiva la variante en el backend (see Adapt prices to website visitors).
Edit on GitHub