Збільшуйте вашу базу контактів із Автоматичним заповненням партнера¶
Автозаповнення партнера допомагає вам збільшити базу даних контактів із корпоративними даними. Оберіть одну з компаній, запропоновану у випадаючому списку, та швидко отримайте усю необхідну вам інформацію.
Налаштування¶
Перейдіть у Автозаповнення партнера.

та активуйте функцію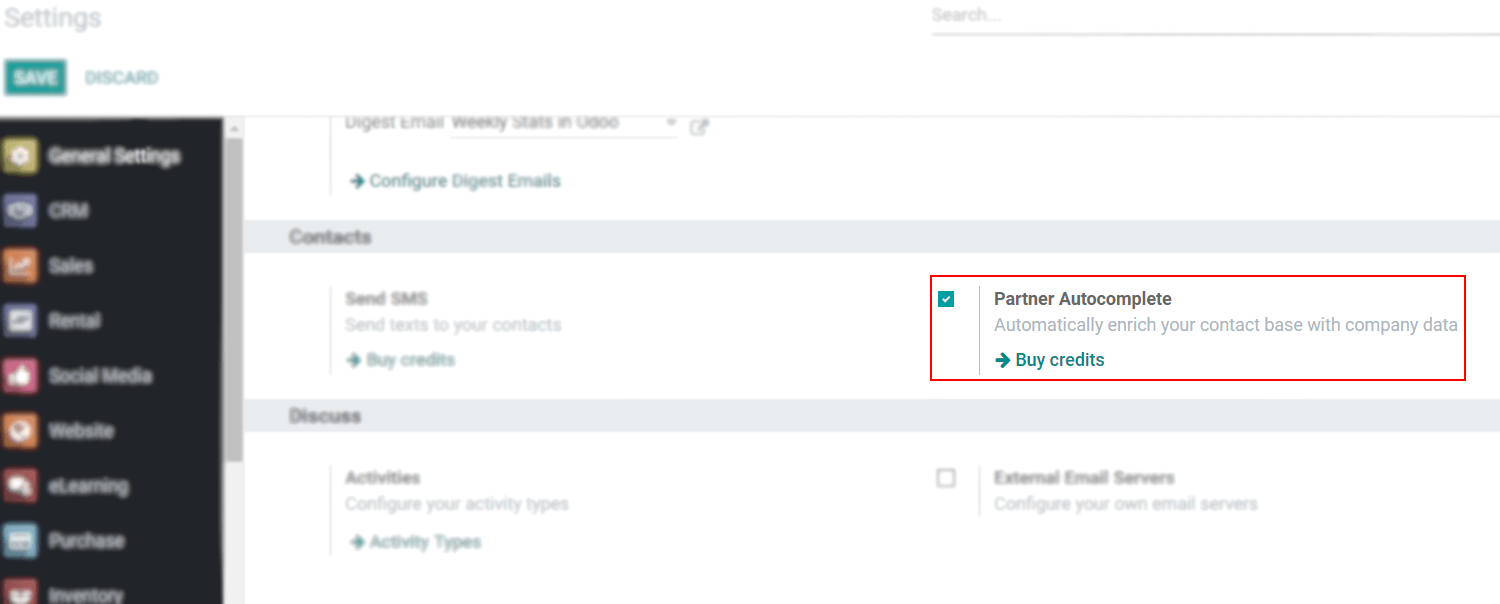 Збільшуйте ваші контакти з корпоративними даними¶
З будь-якого модуля, після того, як ви починаєте створювати новий контакт, набираючи його назву, система запропонує потенційне співставлення. Якщо ви оберете його, контакт буде заповнено корпоративними даними.
Наприклад, після набирання Odoo, ви отримаєте наступну інформацію: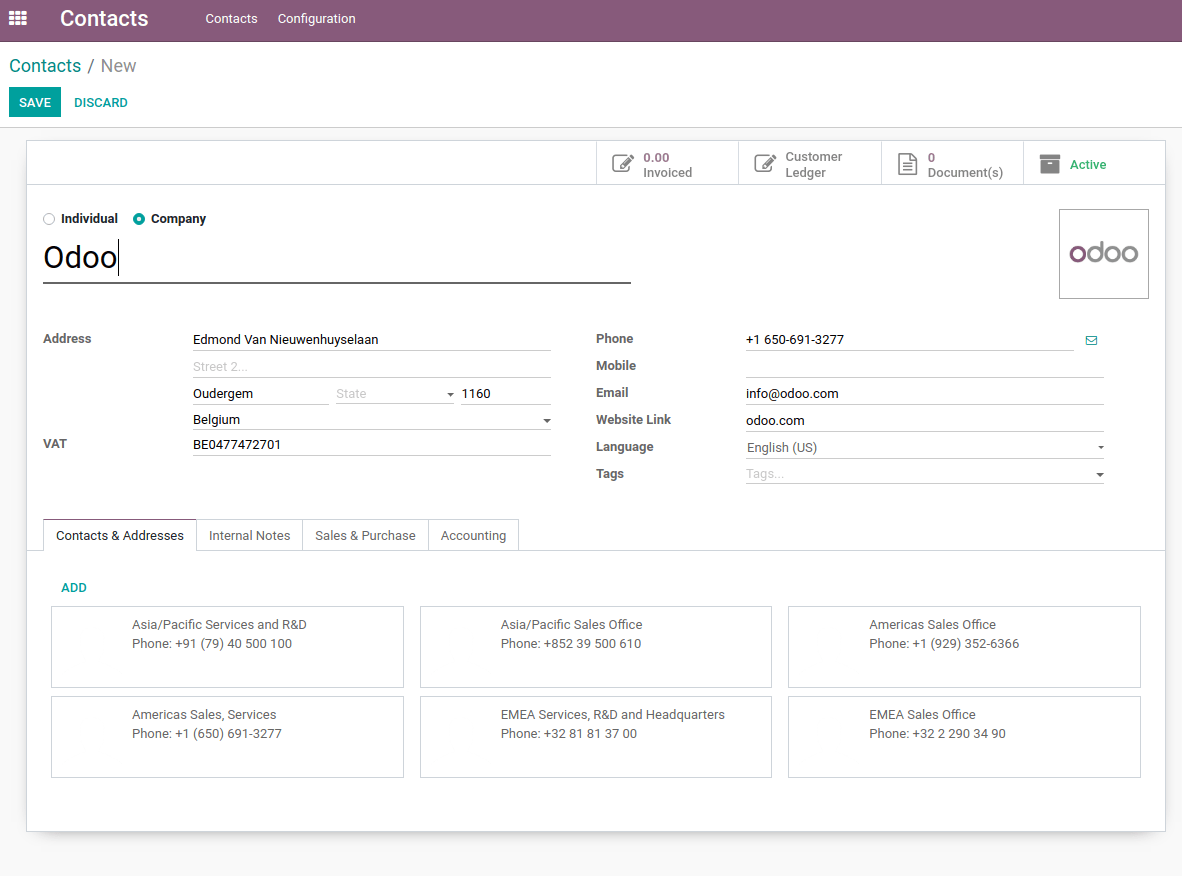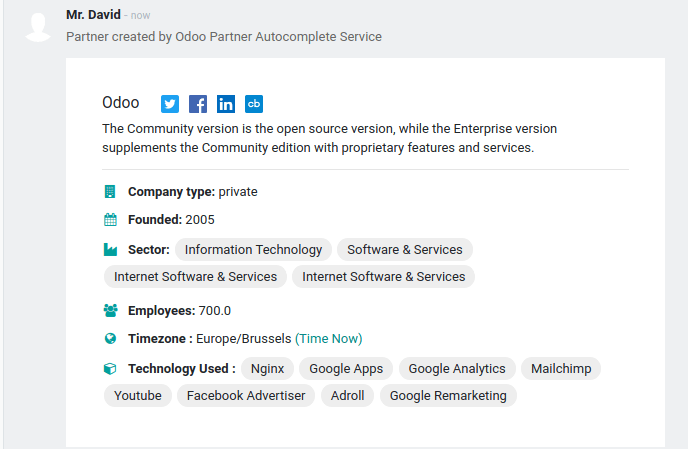 Порада
Автозаповнення партнера також працює, якщо ви вводите номер платника ПДВ компанії.
Ціноутворення¶
Автозаповнення компанії - це послуга Купівлі в модулі (IAP), що вимагає використання передплачених кредитів. Кожен запит вартуватиме одному кредиту.
Щоб купити кредити, перейдіть у
та оберіть пакет.
Примітка
Якщо у вас закінчилися кредити, єдина інформація, яка буде заповнюватися під час вибору компанії, це посилання на веб-сайт та логотип.

If you are on Odoo Online and you have the Enterprise version, you benefit from free trial credits to test the feature.

Дізнайтеся про нашу Політику приватності тут.
Edit on GitHub