Процес коригування запасів за допомогою штрих-кодів¶
Щоб обробити коригування залишків за допомогою штрих-кодів, спочатку потрібно відкрити модуль Штрих-код. Потім у додатку натиснути Коригування залишків.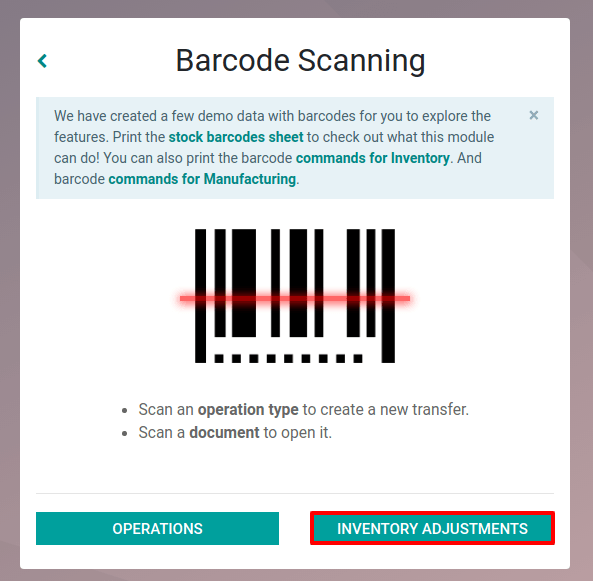 Примітка
If you want to fully work with barcodes, you can download the sheet Commands for Inventory.
Як тільки ви клікнете на Налаштування Складів, Odoo автоматично створить Склад. Зауважте, якщо ви працюєте з кількома складами, ви спочатку маєте визначити, які склади та місцезнаходження будете вести в системі.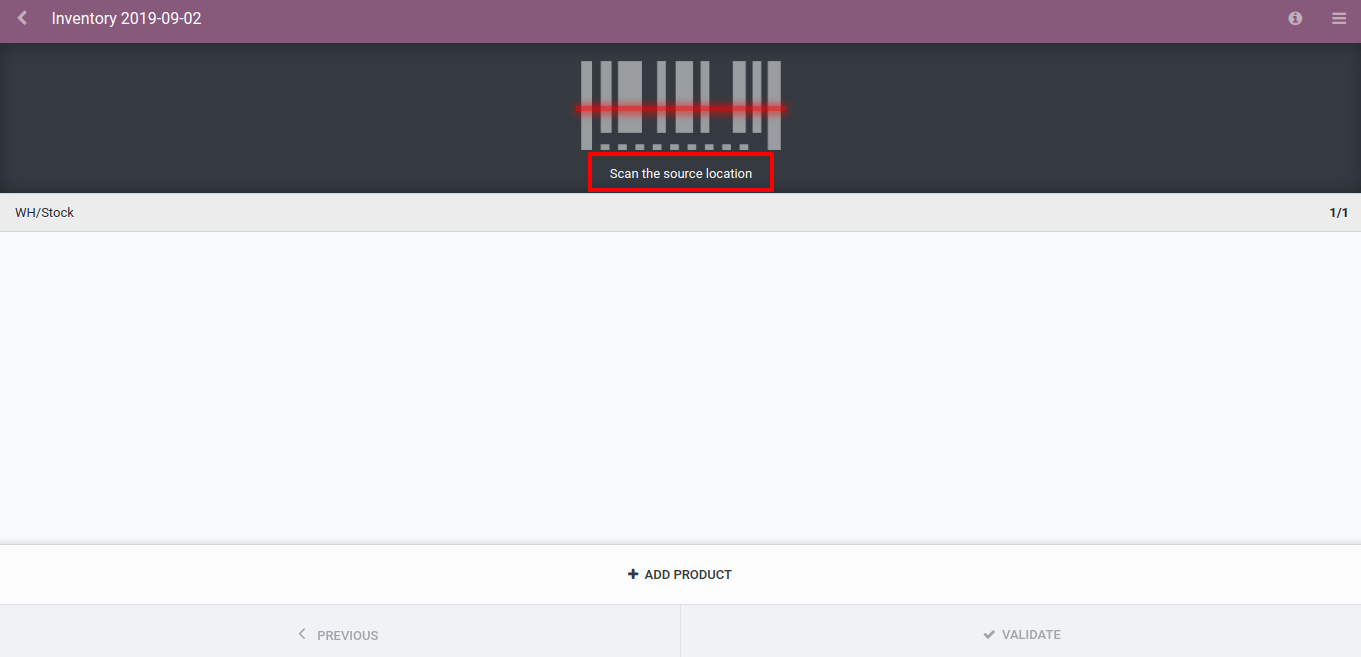 Якщо ви не плануєте працювати з багатьма складами, ви можете перейти до інших додатків, які ви хочете включити в налаштування Складу.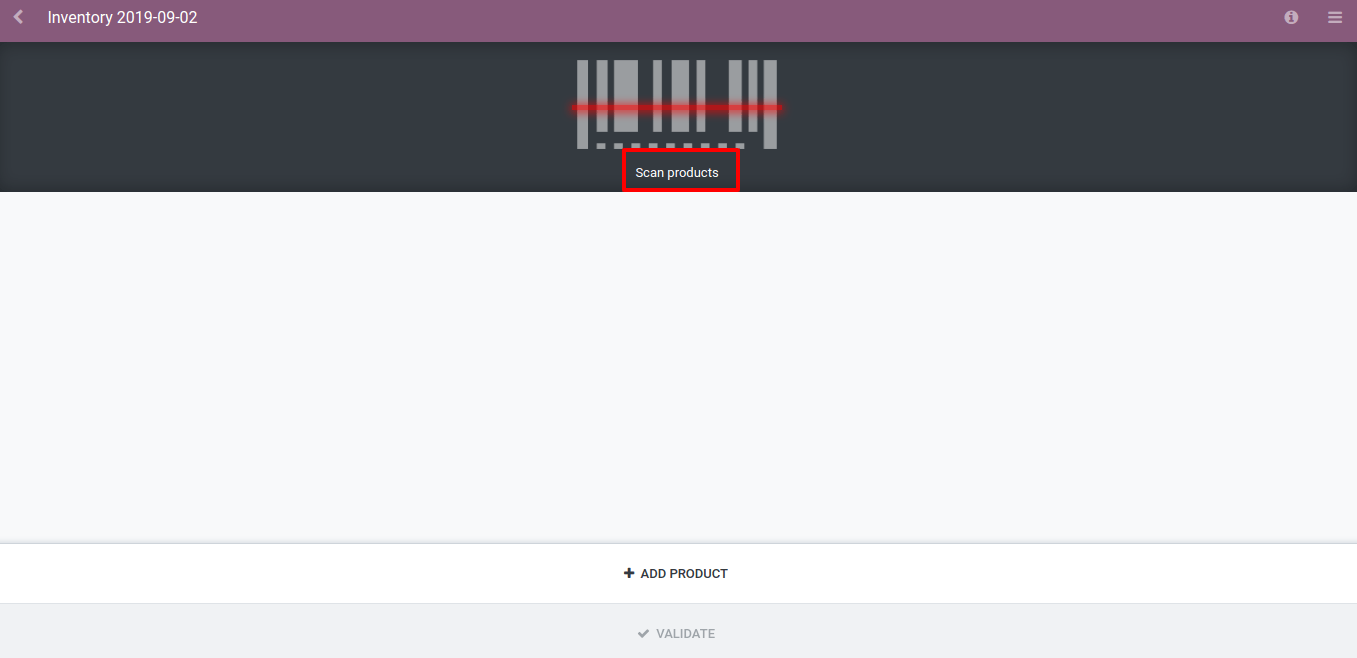 Примітка
If you have 5 identical articles, scan it 5 times or use the keyboard to set the quantity.
Besides using the barcode scanner, you can also manually add a product if necessary. To do so, click on Add Product and fill the information in manually.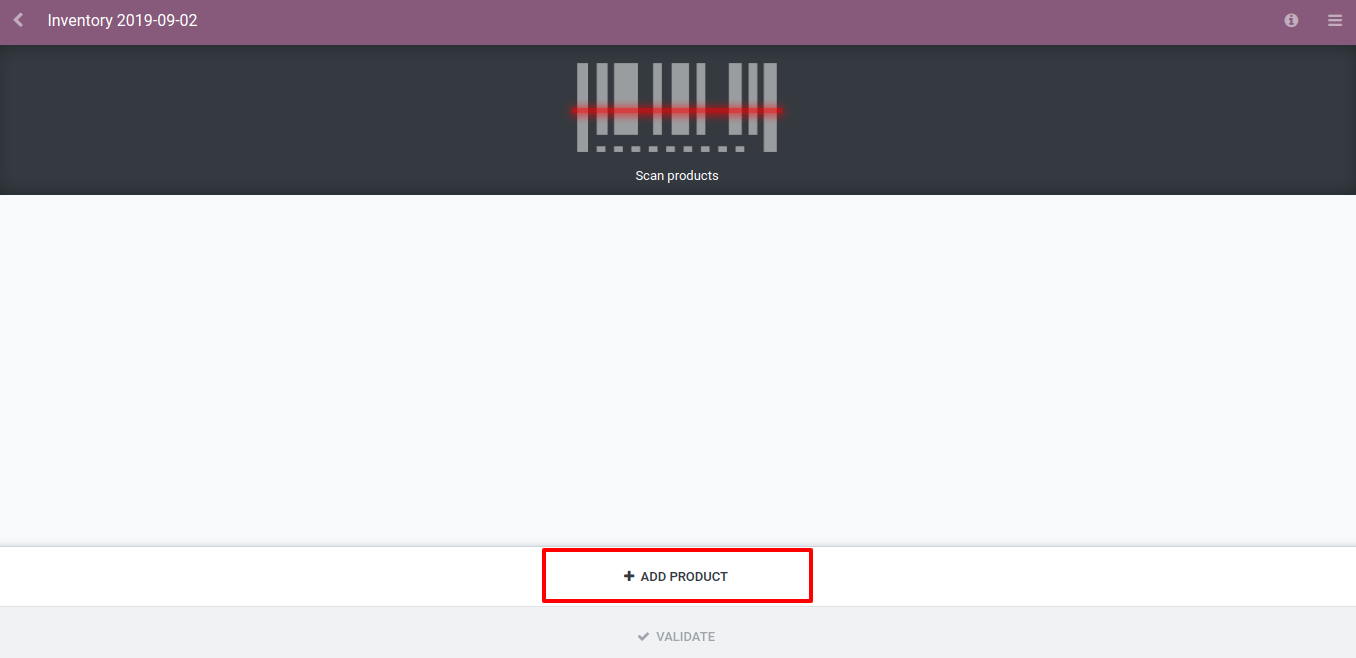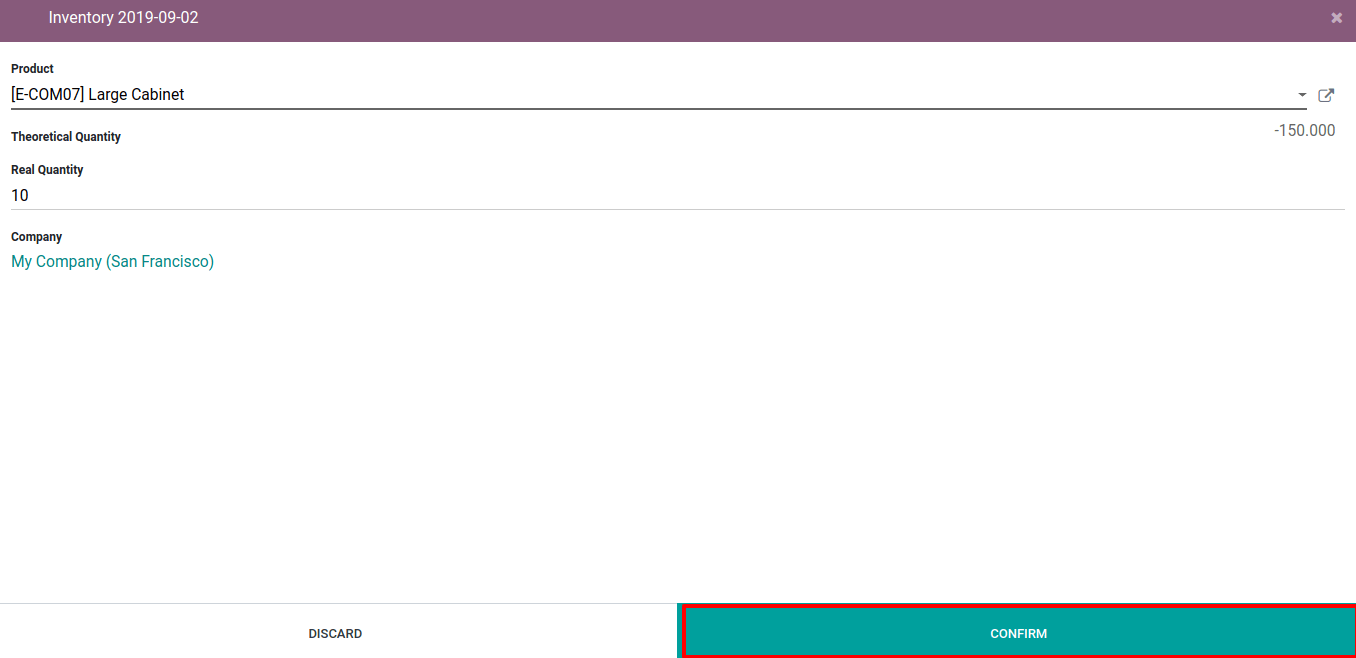 When you have scanned all the items of the location, validate the inventory manually or scan the Validate barcode.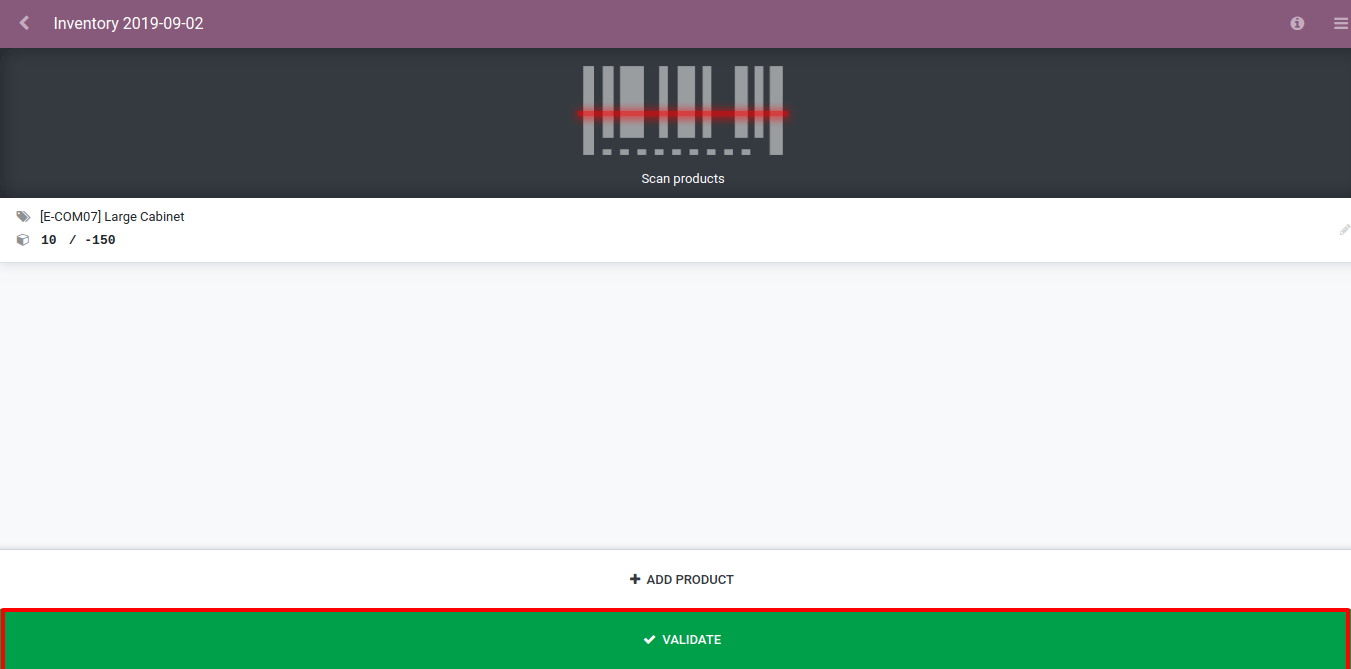 Edit on GitHub