Orders printing¶
Щоб полегшити робочий процес між передньою частиною будинку та задньою частиною, друк замовлень, зроблених на інтерфейсі точки продажу прямо на кухні або в барі, може стати величезною допомогою.
Активуйте барний/кухонний принтер¶
Щоб активувати функцію друк замовлення, перейдіть до та виберіть свій інтерфейс точки продажу.
Under the IoT Box / Hardware Proxy category, you will find Order Printers. Note that you need an IoT Box to connect your Printer to the PoS.
Додайте принтер¶
У вашому меню налаштування тепер з'явиться параметр Замовлення принтерів, де ви можете додати принтер.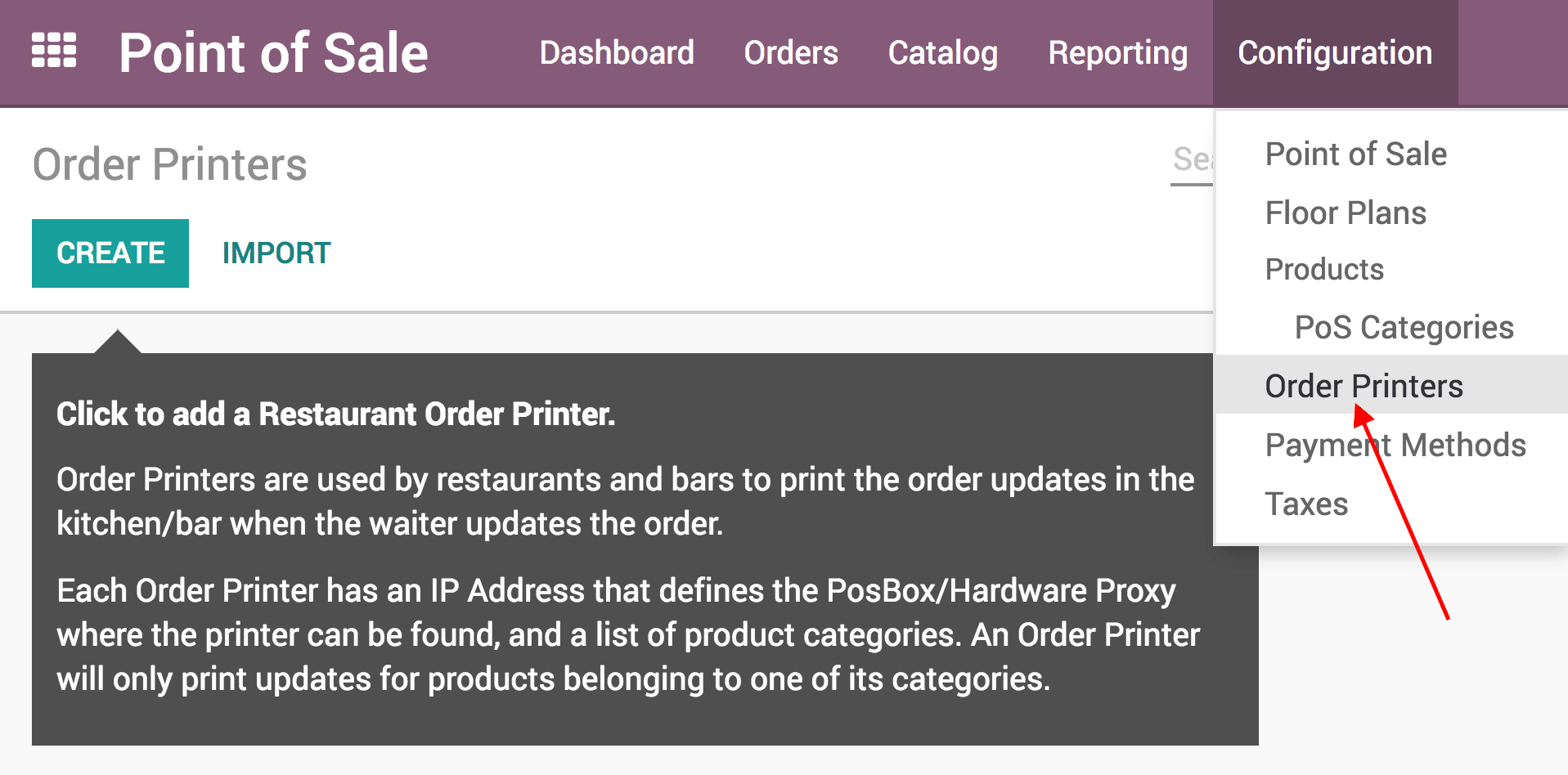 Друк замовлення на кухні/барі¶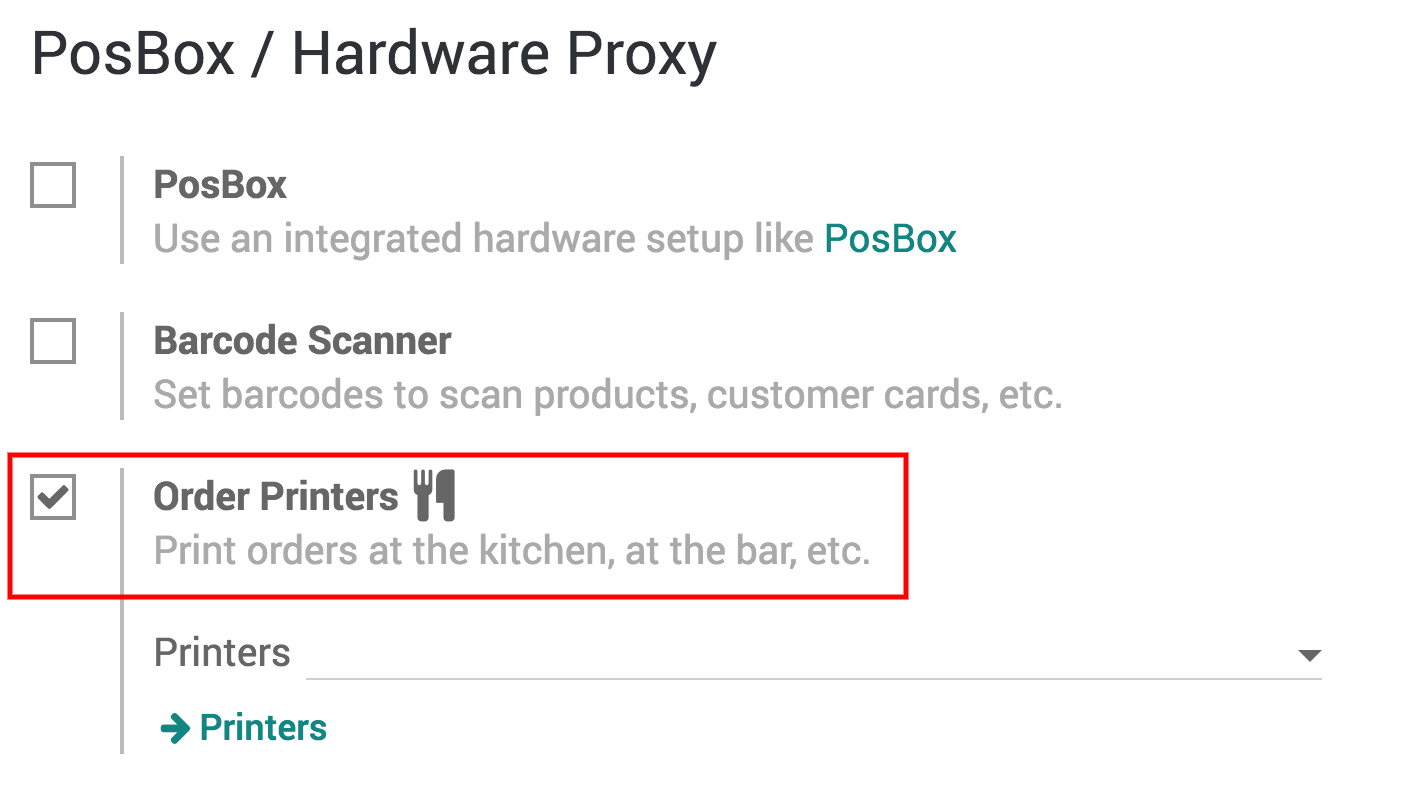 Виберіть або створіть принтер.
Роздрукуйте замовлення на кухні/барі¶
На вашому інтерфейсі точки продажу тепер є кнопка Замовлення.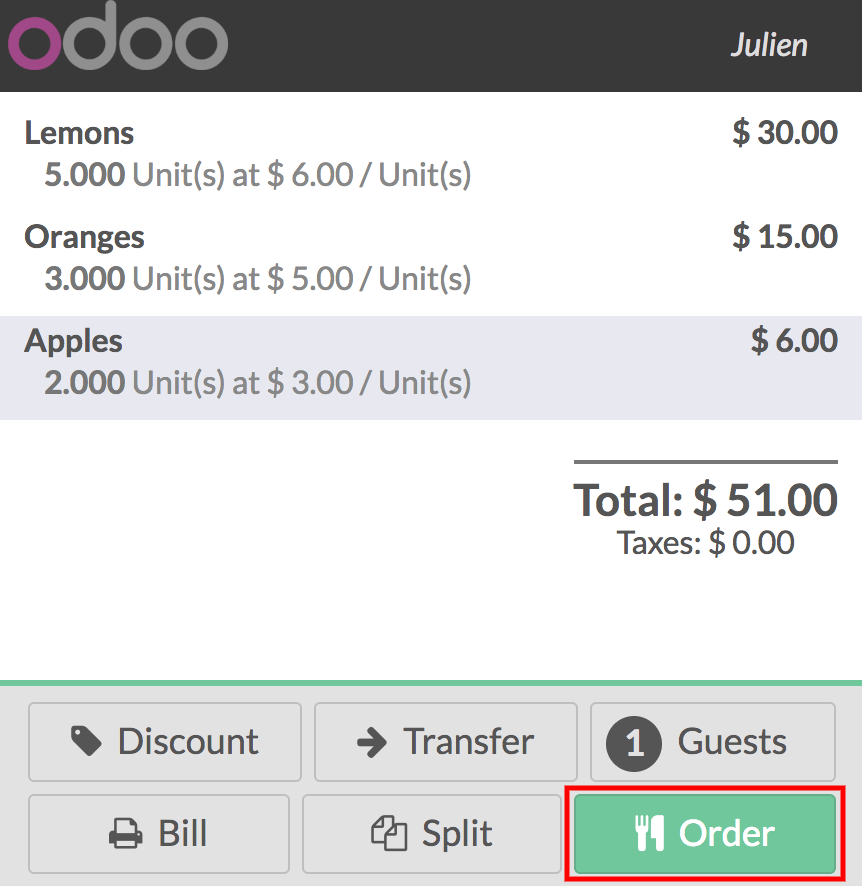 При натисканні на неї буде надруковано замовлення на принтері на кухні/барі.
Edit on GitHub