Встановлення сканеру штрих-коду¶
Початок роботи зі скануванням штрих-кодів в Odoo досить легкий. Тим не менш, хороший користувацький досвід покладається на відповідну установку апаратного забезпечення. Цей посібник допоможе вам вирішити завдання вибору та налаштування сканера штрих-кодів.
Знайдіть сканер штрих-коду, який відповідає вашим потребам¶
Є три рекомендовані сканери штрихкодів для роботи у програмамі Складу Odoo та Сканер штрих-коду - сканер USB, сканер Bluetooth і мобільний сканер.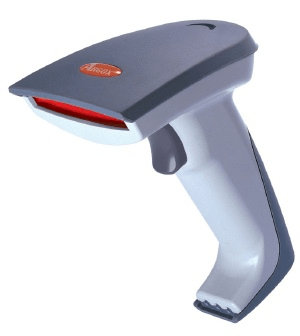 Якщо ви скануєте товари на комп'ютері, це шлях до сканера USB. Просто підключіть його до комп'ютера, щоб розпочати сканування. Переконайтеся, коли ви купуєте його, сканер сумісний з розкладкою клавіатури або може бути налаштований таким чином.

The bluetooth scanner can be paired with a smartphone or a tablet and is a good choice if you want to be mobile but don't need a big investment. An approach is to log in Odoo on you smartphone, pair the bluetooth scanner with the smartphone and work in the warehouse with the possibility to check your smartphone from time to time and use the software "manually".

For heavy use, the mobile computer scanner is the handiest solution. It consists of a small computer with a built-in barcode scanner. This one can turn out to be a very productive solution, however you need to make sure that is is capable of running Odoo smoothly. The most recent models using Android + Google Chrome or Windows + Internet Explorer Mobile should do the job. However, due to the variety of models and configurations on the market, it is essential to test it first.
Налаштування сканеру штрих-кодів¶
Макет клавіатури¶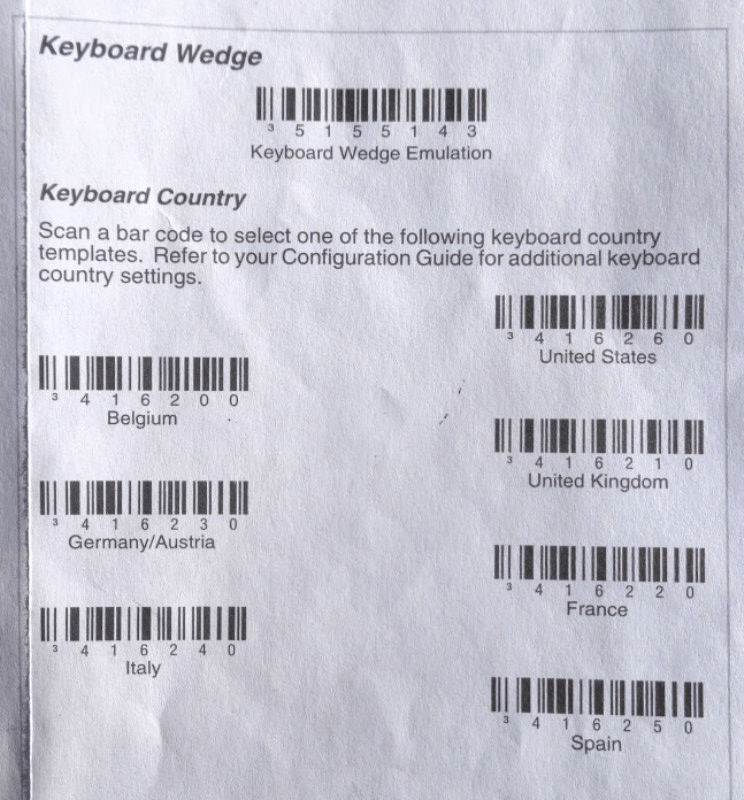 Сканер штрих-коду USB повинен бути налаштований таким чином, щоб використовувати таку саму розкладку клавіатури як ваша операційна система. В іншому випадку ваш сканер не буде правильно перекладати символи (наприклад, замінивши «A» на «Q»). Більшість сканерів налаштовані шляхом сканування відповідного штрих-коду в посібнику користувача.
Автоматичне повернення тари¶
За замовчуванням Odoo має затримку 50 мілісекунд між кожним наступним скануванням (це допомагає уникнути випадкового подвійного сканування). Якщо ви хочете зменшити цю затримку, ви можете налаштувати сканер, щоб вставити повернення тари в кінці кожного штрих-коду. Зазвичай це налаштуванням за замовчуванням і може бути явним чином налаштоване сканування певного штрих-коду в посібнику користувача («суфікс CR на», «Застосувати введення для суфікса» тощо).
Edit on GitHub