Replace all your business apps
with Odoo; A full integration with a better UI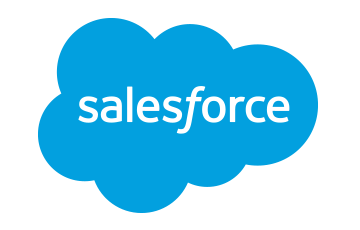 Odoo CRM

Get all the features of Salesforce, with a modern and faster user interface with Odoo CRM.
Odoo Website

With Odoo Website, you get the ease of use of Weebly bundled with real enterprise features: e-commerce, customer portal, events, etc.
Odoo Accounting

With Odoo Accounting, you get the ease of use of Xero with extra enterprise features: assets, analytic accounting, send invoice and customer follow-ups by regular mail in just a click, etc.
Odoo Sign

The power of Docusign, but in your own management software, fully integrated with your CRM and HR apps.
Odoo Subscriptions

Baremetrics offers great SaaS KPIs based on Stripe payments. Get the same dashboards for all your payments (including bank interfaces) using Odoo Subscriptions.
Odoo Slides

Don't send your visitors to Slideshare. Publish presentations and videos on your own website and convert them into leads using smart call-to-actions.
Odoo Invoice

Create professional invoice, send by regular mail or email in just a click and get paid faster with online payments and smart customer statements.
Odoo Subscriptions

Recurly is great. But Odoo Subscription is fully integrated with your accounting and service apps.
Odoo ERP

The main reason why we replace SAP by Odoo? You get as many integration and features, but it's way easier and less expensive.
Odoo Livechat

Get the power of live chat to discuss with your website visitors, but fully integrated with helpdesk and CRM apps.
Odoo Discuss

Odoo Discuss is a clone of Slack with an extra integration to all other management apps. Example: subscribe to deals, follow tasks or quotations, etc.
Odoo Q&A

You like Stackoverflow but want to offer the same features for your own customers / visitors? Odoo Q&A is for you.
Odoo POS

Get all the features of Vend plus an integration with your e-commerce, accounting and inventory management with Odoo POS.
Odoo Recruitment

Recruitment, talent management, expenses, attendances, etc. All the features of SuccessFactors at a fraction of the cost.
Odoo Timesheet
Get the time tracking flexibility of Harvest (both desktop and mobile) with Odoo Timesheets. Integrate with your project management, resource planning and invoicing.
Odoo Project

With Odoo Project, you get the efficient kanban view of Trello with a bunch of features: mail gateway, timesheets, sales integration, etc.
Odoo Survey

Integrate surveys in your management processes with Odoo Survey: feedback on support tickets, employee appraisals, lead qualification form, etc.
Odoo Email Marketing

Get all the features of Mailchimp, but fully integrated in your existing apps: call-to-actions on website, automated email on event subscription, after-sales follow-up emails, etc.
Odoo POS

Odoo POS is a point of sale as easy and sexy as Square, but that scales. Both in features or number of point of sales.
Odoo eCommerce

Get the ease of use of Shopify but the advanced features of a full ERP with Odoo Commerce.
Odoo Discuss

Communicate efficiently with the power of Salesforce Chatter, but fully integrated in all your management apps: tasks, quotations, invoices, etc.
Odoo Fleet

Easily manage vehicles & equipment with Odoo Fleet.
Odoo Helpdesk

Customer service fully integrated with all your activities.
Odoo Issues

A modern issue tracker.
Odoo E-commerce

A modern alternative to Magento that scales.
Odoo Expenses

Manage your expense easily and integrate with your accounting and payments.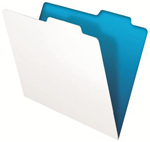 Odoo Studio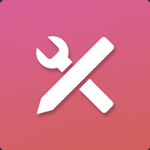 Create or customize applications without development and maintain your changes easily with upgrades.