Stop feeling like a one-man army

Great plan
=

great execution

Planning powerhouse. Switch between several views adapted to your needs: get an intuitive overview with Kanban cards, manage your team's tasks in Gantt view, or organize appointments by location using the map.
All-in-one

mobile app

Everything you need is in your pocket. Odoo's powerful mobile app allows you to manage any appointment end-to-end, from filling in the worksheet to keeping your stock up to date.
Keep track of spare parts used during onsite appointments and invoice the additional costs
Collect employee and client signature
Record time spent on each appointment
Your planning, as excellent as your services

Carefree
invoicing
Prefilled forms. No need to manually fill in all the details, invoice your clients on the go.
All the
features


done

right

.
Calendar view
Simplicity is key. Plan and update your team's agenda by day, week, or hour using the calendar view.
Gantt view
Manage your team's tasks with a simple drag and drop: plan dates, change assignees, and set up dependencies.
Time tracking
Use the integrated timer to track your working time directly from the task menu, and view time logs directly in the task chatter.
Map view
Plan and view your itinerary on the map, making it easier to organize your day.
Mobile availability
Manage your work quickly and efficiently, even when you're on the move.
Tasks from Sales orders
Create tasks automatically when a sale of a certain product or service is made.
See all features
Join 12 million happy users
who grow their business with Odoo
The processing time for accounting documents prior to analysis is now reduced from 2 days to only 5 hours, allowing us to focus on what matters: reporting and counselling.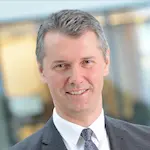 Wim Van den Brande
CEO KPMG Accountancy Belgium