Quality
inspections

that

won't

interrupt manufacturing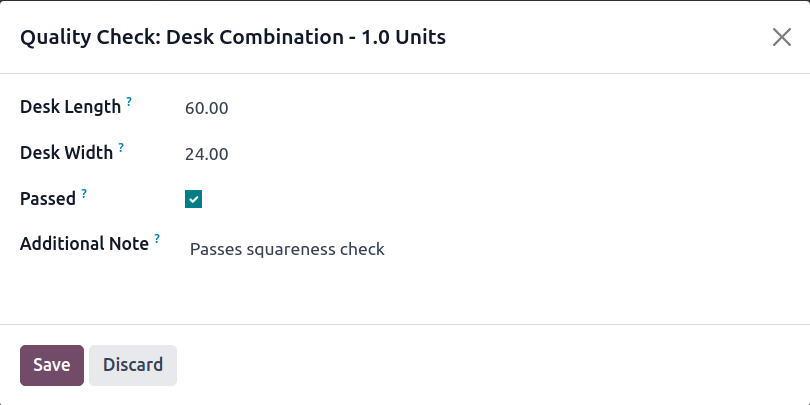 Maintain product consistency and quality by configuring recurring quality checks on manufacturing and inventory orders.
Zero in on
defects

before they cost you

Create quality alerts to address product defects, specify root causes, and suggest corrective and preventive actions.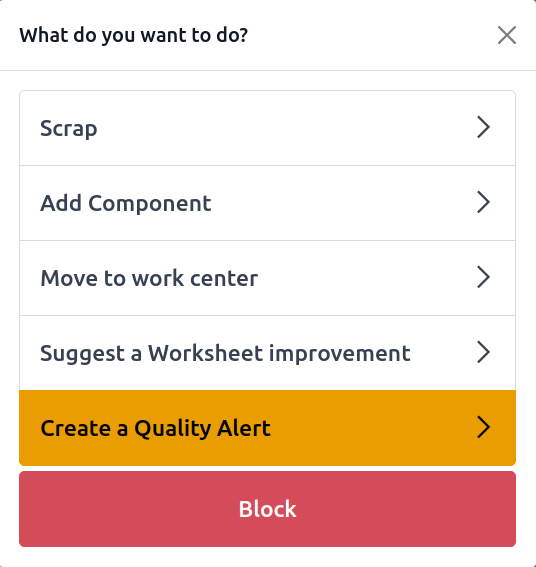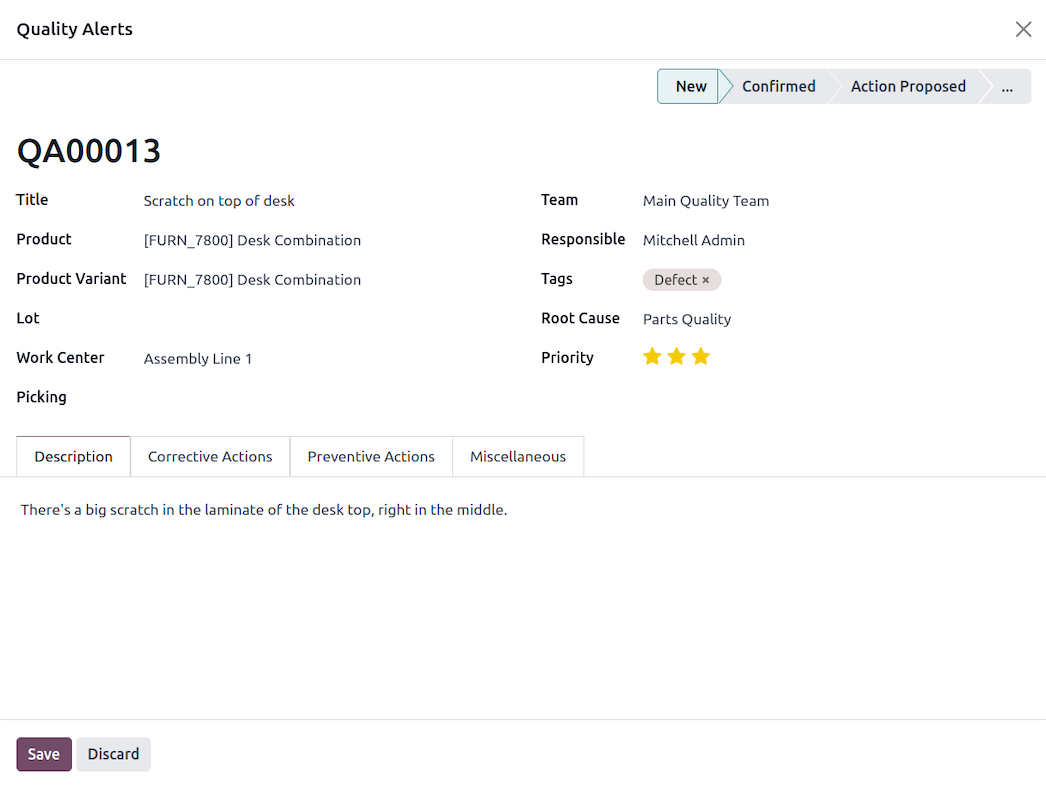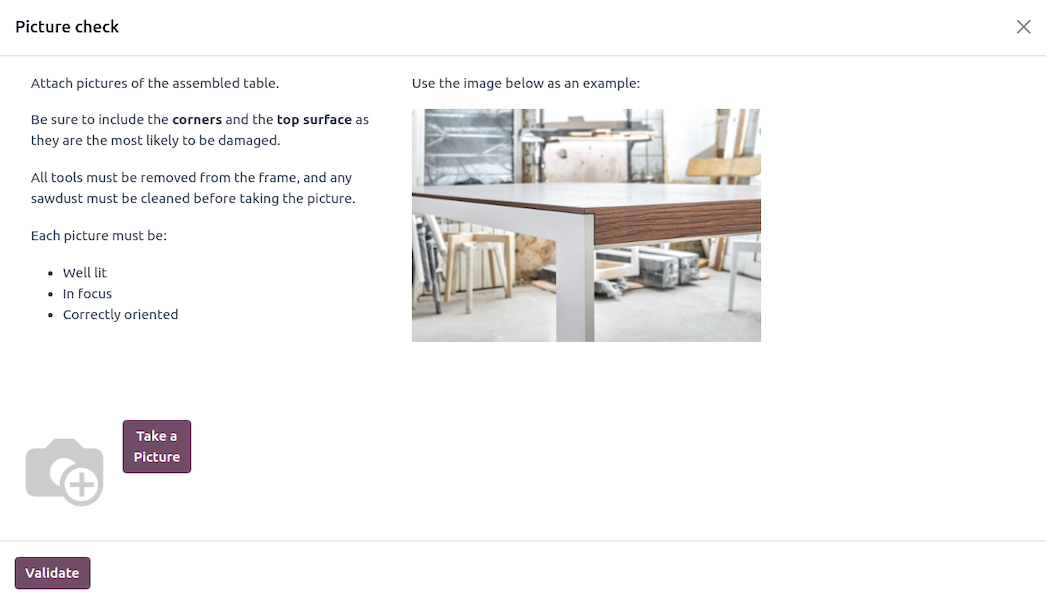 No product left
unchecked
Unique products require tailored inspections. Effortlessly configure a variety of quality check types to ensure each item is properly checked for defects.
Put your
quality teams

in control

Create unlimited quality teams dedicated to specific products or operations, and assign quality checks and alerts to them for review.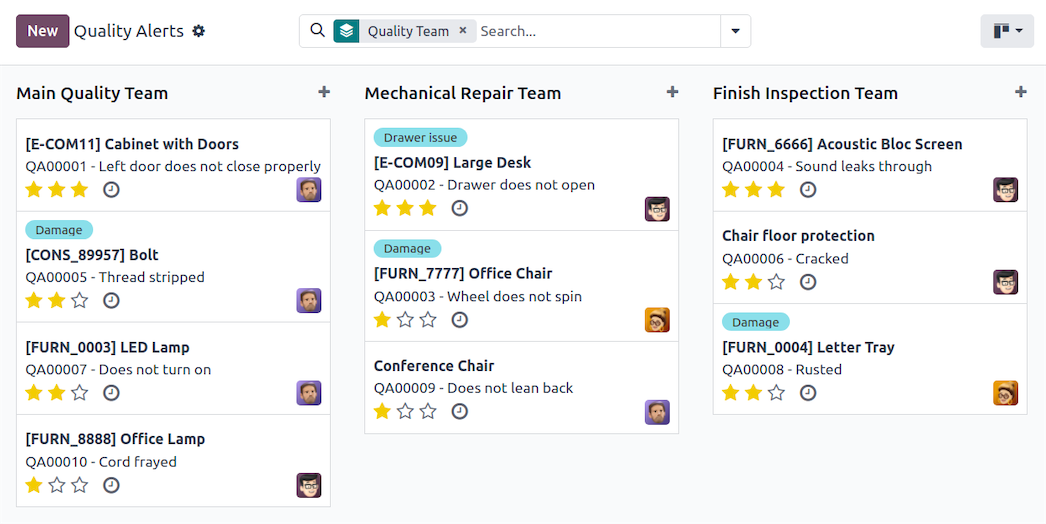 Worksheets make
custom checks

effortless

Create interactive worksheets for employees to fill out when conducting quality checks.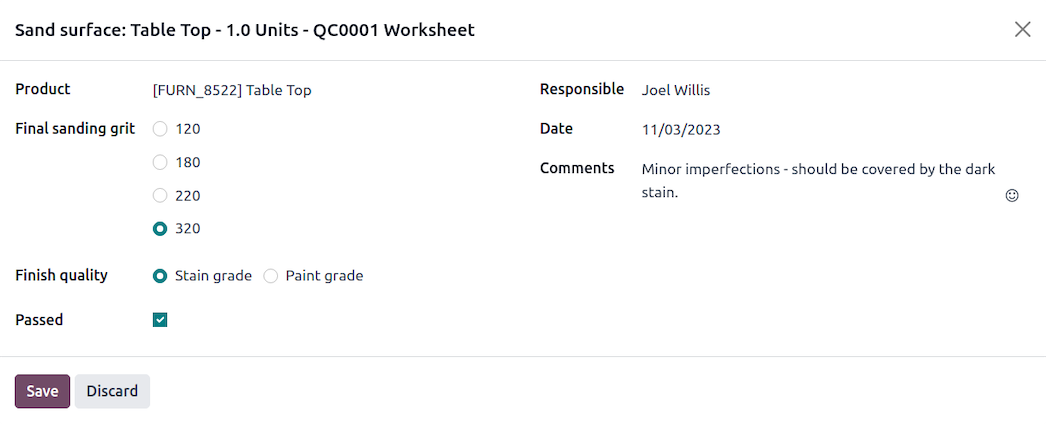 All the
features


done

right

.
Quality reporting
View detailed statistics about quality checks and alerts to better understand when inspections are taking place and the types of defects that are most common.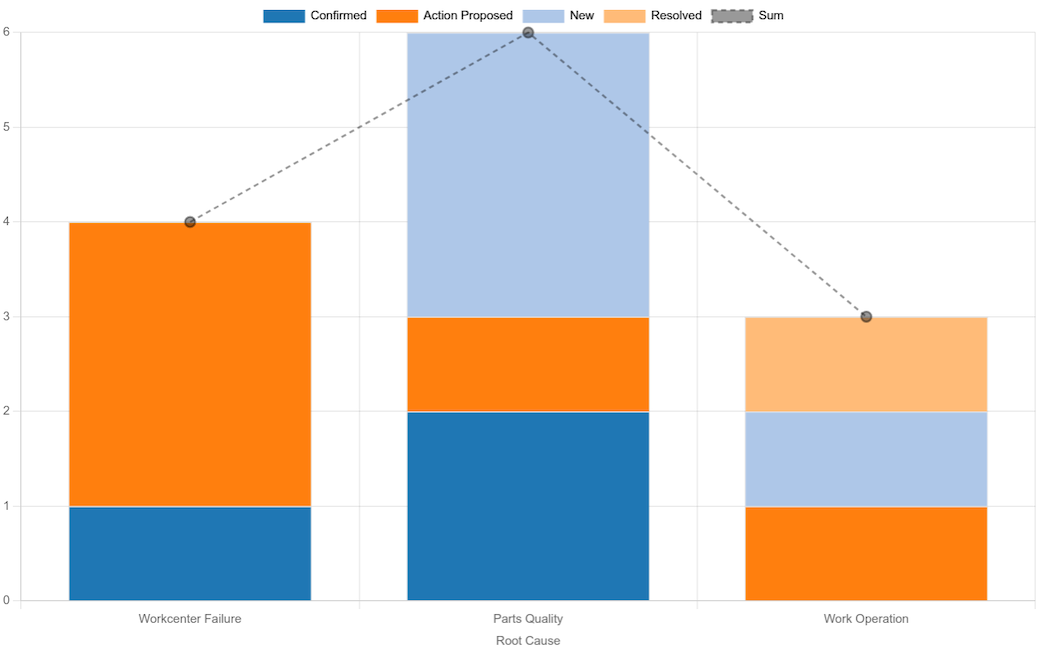 Kanban view
Manage quality alerts by moving them through customizable review stages.
Quality alert priority
Assign alerts a priority between one and three stars to ensure the most urgent issues are addressed first.
Granular inspections
Request quality checks for an entire manufacturing order, or a specific work order within.
Order integration
Complete quality checks directly from manufacturing or inventory orders, without opening the Quality app.
See all features
Join 12 million happy users
who grow their business with Odoo
Odoo Quality provides businesses with tools for managing non-conformities, identifying the root cause of quality issues, and taking corrective and preventive actions to improve quality control processes.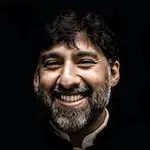 Rushit B.
Senior Software Developer