Click.


Invoice sent

All the essential elements of an invoice are prepped just for you: customer details, products and prices, tax rates, etc. Your invoice is - literally - one click away.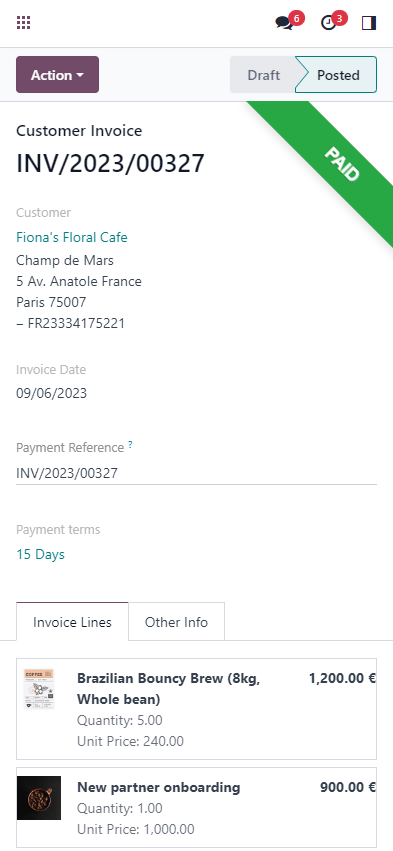 Your invoices
in your
pocket
Use the mobile app to issue invoices to your customers, update payment status, or even create batch payments for your vendor bills! Anytime, anywhere.

Get it on
Google Play

Download on
the App Store
Get paid So fast you'll get a ticket in a
flash
Online payments. Redirect your clients to a flawless customer portal, and let them pay with their preferred online payment method – whatever it may be.

Stop chasing
Start

earning
Track your open payments with clear statuses and due dates.
Set reminders for entries that need follow-up.
All the
features


done

right

.
Handle recurring invoices
Set the frequency of invoicing for subscriptions of recurring services and products.

Multiple currencies
Issue invoices and receive payments in different currencies with an automatic update of the conversion rate.
Snail mail
Automate the sending of invoices and payment follow-ups by post.
Issue refunds
Create credit notes and manage reimbursements
Sales reports
Get direct access to key information with dynamic and customizable dashboards.
Your invoice, your style
Customize your invoices according to your branding.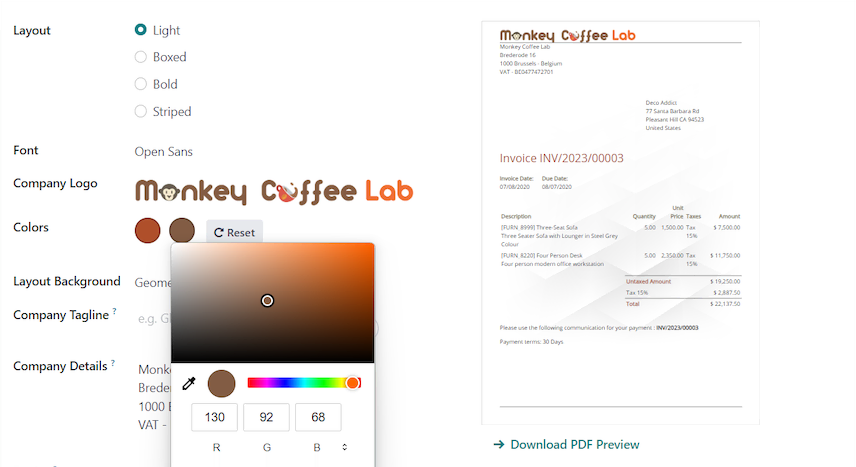 See all features
Join 12 million happy users
who grow their business with Odoo
I am delighted to have found in Odoo the solutions but also the agility, the professionalism, and the values that will make it a key partner for our development in Belgium and internationally.
Frédéric Taminiaux
CEO of Eggo