Never wonder about a
job's status
All job positions, all in one place. Keep an eye on all job postings, applicants, and scheduled activities. Every stat for every job is clearly displayed on the Recruitment dashboard.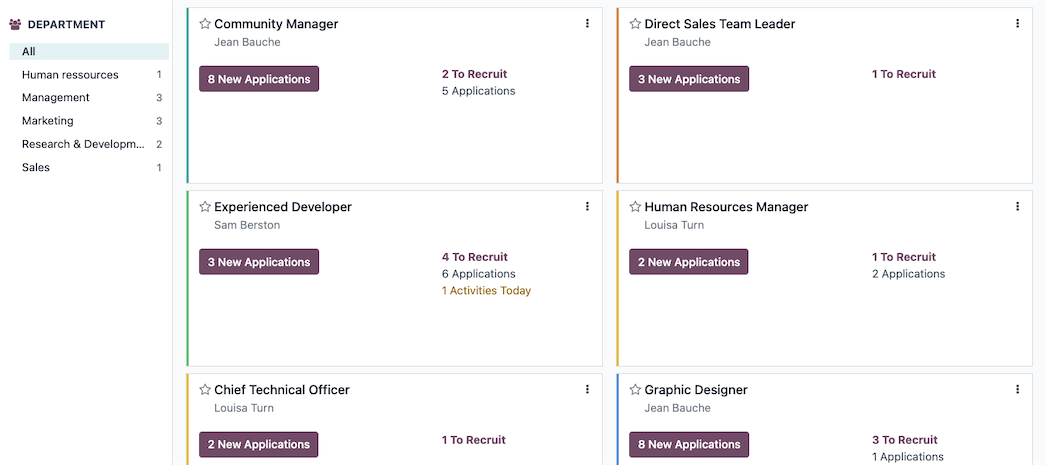 Visualize

the pipeline

Keep applicants organized. Click on a job position to see all the applicants, organized by phase. Click and drag an applicant card to quickly change where they are in the pipeline, or have applicants automatically move in the pipeline after certain activities are done.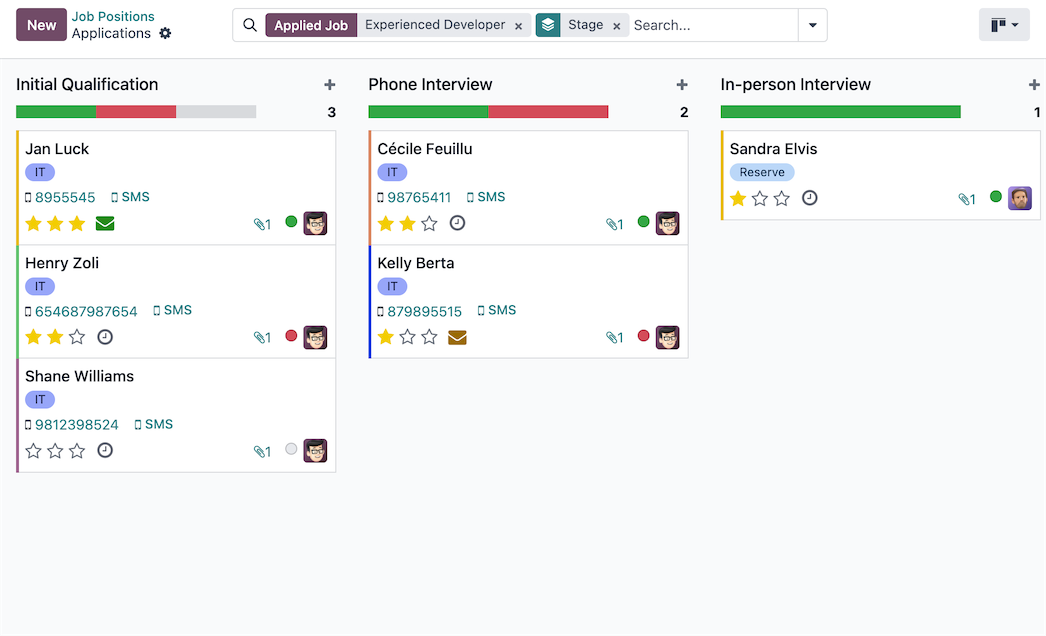 Don't

waste time typing

Automatic data importing = less typing. When applicants apply online, their info is indexed and added to their application automatically. Resumes, cover letters, and any other documents are attached to the applicant's card, and organized in the Documents app.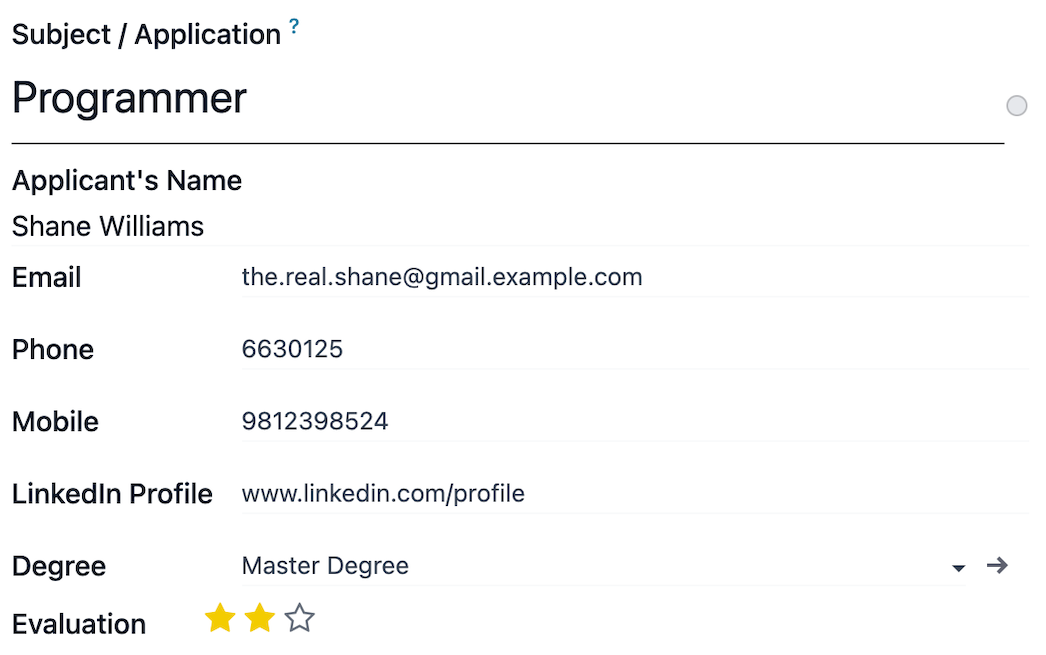 Tailor-made
pipelines
Create a pipeline that reflects how you recruit with stages that have automated actions. Have emails automatically sent at different stages, and have candidates move through the pipeline automatically.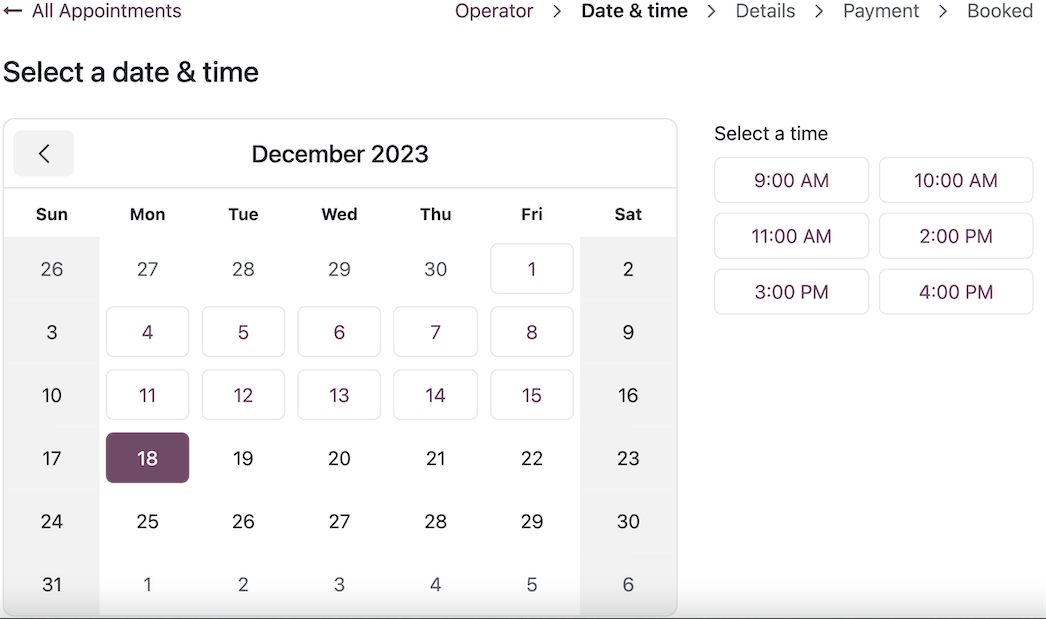 Less scheduling, more interviewing!
Candidates can schedule meetings online! Candidates can pick a time that suits them best. Odoo's calendar integration keeps everyone updated, avoiding double booking.
Reporting

that makes sense

Look at the data so you can pivot. See all the stats - which channels are delivering the most candidates, how the pipeline is progressing, and how the team is managing it all. Effective reporting gives insights on recruiting tactics, helping you to optimize your recruitment process.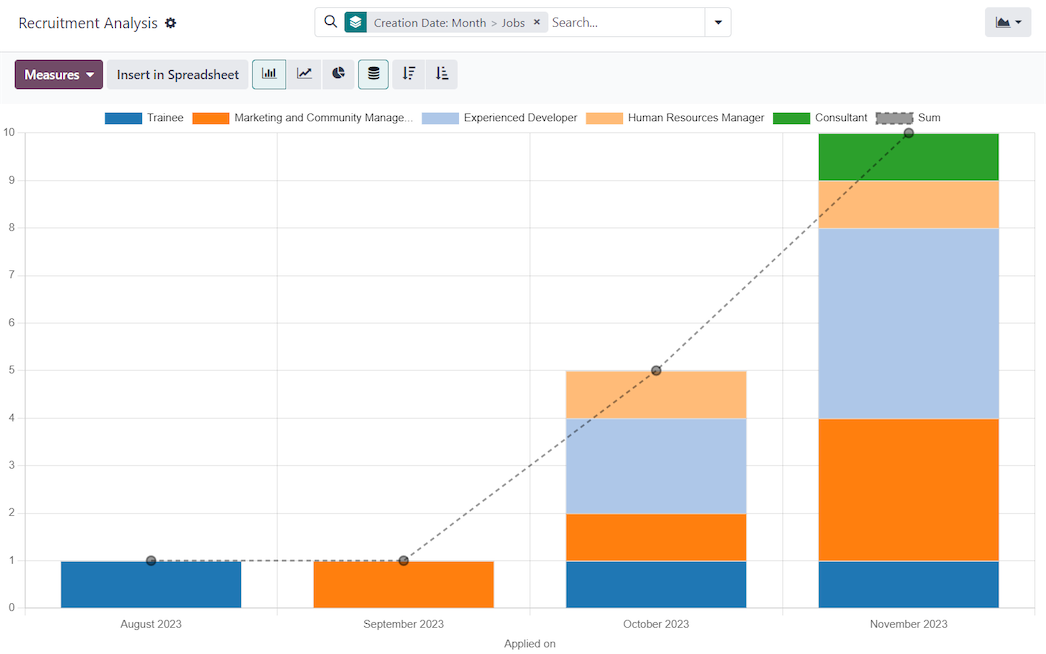 All the
features


done

right

.
A is for Activities
Create activities and assign deadlines for each step.
Thin the pool
Send custom tests to quickly screen candidates.
Get Feedback
Send surveys after the hiring process to get valuable insights.
Quick communication
Contact candidates directly from the chatter and send job offers with a click..
Stay on target
Schedule calls and interviews with Google calendar and Outlook integration. Applicants can even schedule interviews on their own!
You're hired!
Turn a candidate into an employee, and launch their onboarding process right from the Recruitment app.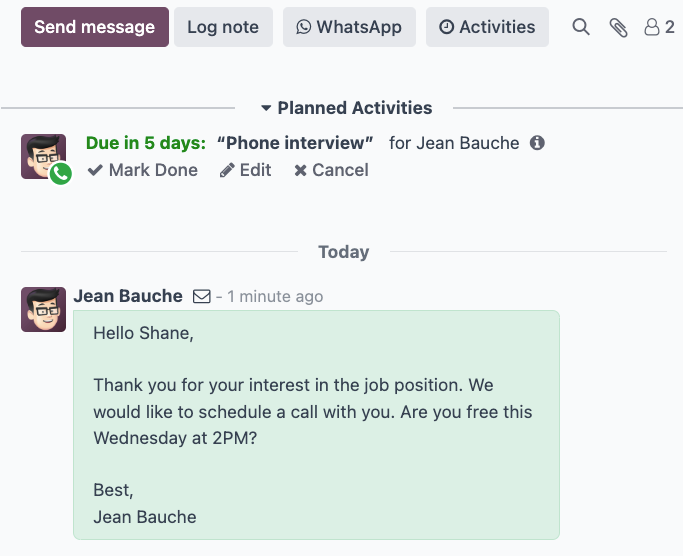 See all features
Join 12 million happy users
who grow their business with Odoo
Odoo saved us plenty of web development time allowing us to focus on individual strengths which is immensely helpful for start-ups.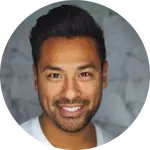 Capture HK - Tariq A.
Media Digitisation Company