Business Development Representative
Rue laid Burniat 5, 1364 Louvain La Neuve, Belgium
Sales
READY FOR A REAL CHALLENGE ? 
Join a vibrant and innovative team, working within an organization that values independence, proactivity and personal growth. As a Business Development Representative, you will need to make use of your hunting, analytical and negotiation skills to acquire new customers. You will engage with companies all over the EMEA to understand, analyse their requirements & present them with the right solution to help digitalize and improve day-to-day operations. In addition to that, you will be in contact with key decision makers from different sectors on a daily basis.
Join our amazing team  👇
Products Users
10,000,000
Croissance société:
60% year over year
Team Size
100 sales
Today, we have a team of 100 sales professionals who thrive on working hard in a fast-paced industry. Within this dynamic environment, we foster an enjoyable, friendly, and supportive atmosphere that contributes to our success. At Odoo, our core values revolve around hard work, independence, initiative, proactivity, knowledge, and flexibility. As a member of our team, you will have direct interaction with a diverse range of companies, ranging from small independent businesses to well-established corporations. Your role will advising these companies on the digitization of their operations through personalized demonstrations of their business flows. Additionally, your negotiation skills will play a crucial role in acquiring new customers and cultivating long-lasting relationships with them. 
However, your responsibilities extend beyond sales, you will also be responsible for nurturing client relationships and ensuring the smooth implementation of our solutions for a period of 9 months, taking care of follow-ups and ensuring everything runs seamlessly.

Responsibilities 
🤝
Become an expert at using Odoo and acquire technical/functional knowledge




Handle the entire sales cycle and build long-term relationships 




Receive inbound leads, initiate first contact & qualify business requirements




Analyse & understand SME's needs, activities, business flows and challenges + identify pain points and help SMEs who are unsatisfied with their current tools




Provide potential customers with a tailor made demonstration, pitch Odoo Management Software & the pricing 

Do the negotiation & the closing part



What's great about the job ? 
✨
Opportunities to develop personal network with decision makers/C levels from different industries and build up industry knowledge




Interesting & evolving product with a large application scope: CRM, Accounting, E-commerce, Inventory, HR, Project,...




Direct contact with the customer from initial contact to closing

No cap on commissions

Amazing colleagues, open company culture, great location & work environment
Strong business knowledge & curiosity




Genuine interest in IT & software




Languages : English + French




Analytic vision & fighting spirit 




Strong relational & negotiation skills

Good organizational skills

Work permit for Belgium



Able to work in a fast-paced start-up environment with a hands-on attitude




Open-minded & able to change with agility




Quick & autonomous learner




Entrepreneur mindset & not afraid to take appropriate initiatives




Willing to contribute to great company culture



Positive attitude & solution oriented
Business degree or related background

Previous experience in Sales or Consultancy ( 1 to 3 years )

Previous experience in IT sector

Overachiever spirit & hard worker

A third language is always welcome
What we offer?
Salary Configurator💰
A full-time position
with attractive benefits +  high commissions  with no ceiling.
Configurator
Trainings
12 days / year, including 6 of your choice,
for personal development.
Sport Activity 💪
Play any sport with colleagues,
the bill is covered.
Eat & Drink
Fruit basket, coffee and a chef 👨‍🍳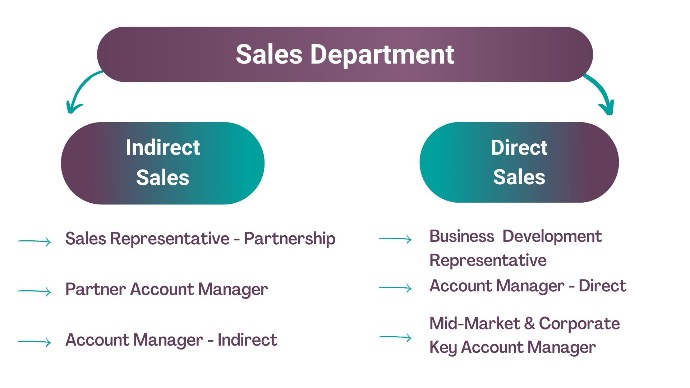 How does it work in Sales? 
Our Sales department is divided in two parts: Direct & Indirect Sales. 
In Direct Sales, we work in direct contacts with SME's. 
In Indirect Sales, we collaborate with Partners (Odoo resellers).

Sales-minded ? Discover our jobs 👉Business Development Representative & Partner Development.

Farmer-spirit ?  👩🏼‍🌾 Then the account manager will be perfect for you !
Want to train our Partners? 🧑‍🏫 Our Partner Manager position is made for you!
More into large projects? 📚 Go see our Key Account Manager position.