Looking for an
alternative to Netsuite?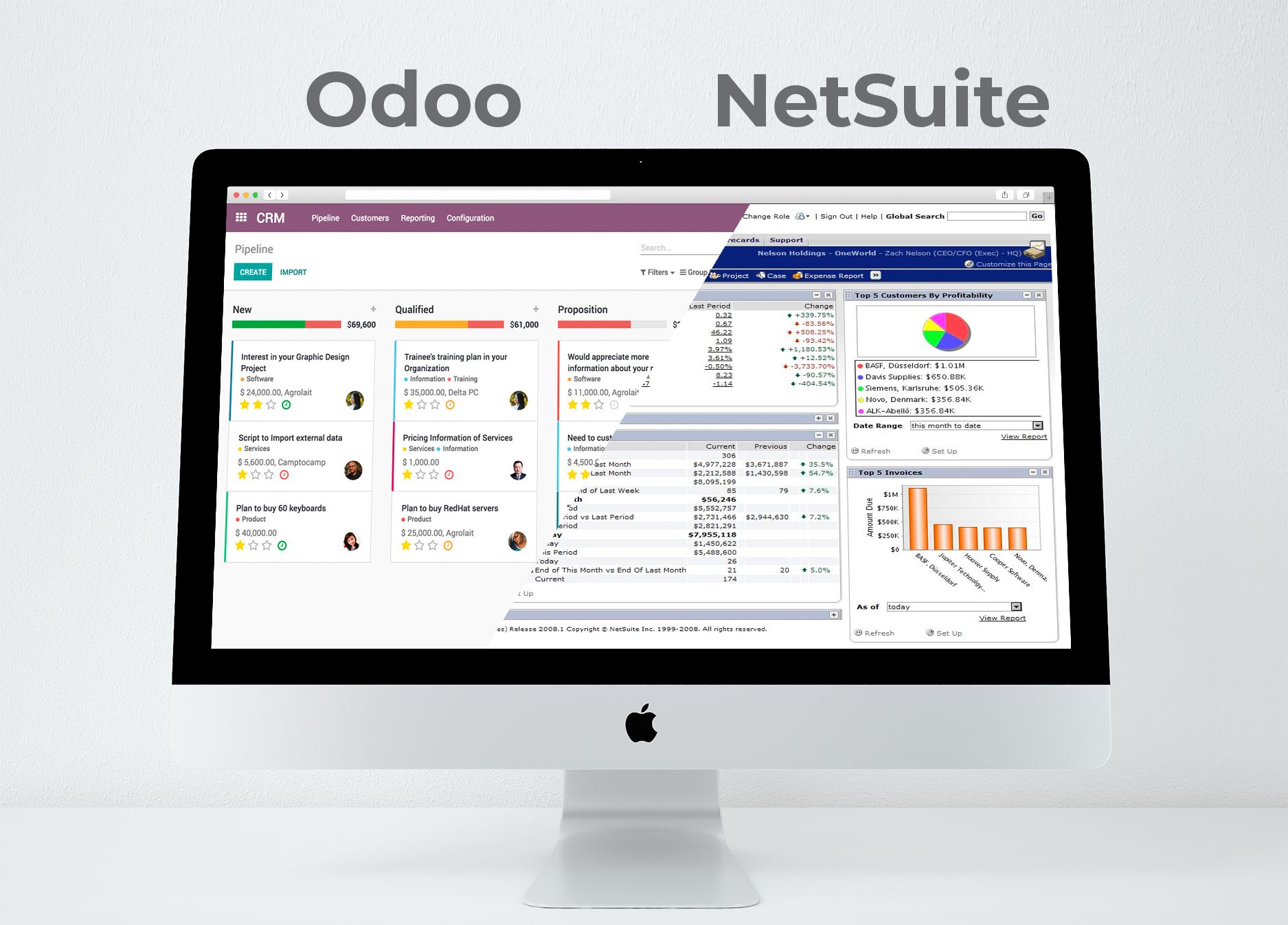 Odoo is the most disruptive business management software on the market. Our mission is to provide an easy-to-use ERP that covers all business needs of modern companies.
Start Free Trial
Here is why you should switch to Odoo today.
The top 3 reasons to use Odoo instead of Netsuite.
While Netsuite is the leader of the ERP market in several countries, it doesn't mean it's the perfect solution for every company - especially the SMEs. Odoo is the perfect alternative for them.
Affordable
With per user pricing starting at just $25/month, customers who migrated to Odoo have seen their Netsuite subscription costs cut by 65%.
User-friendly
As a Netsuite user, you'll be surprised by how intuitive and beautiful Odoo's user interface is compared to what you're used to working with.
Customizable
Each business function is carried out by an App. This allows growing businesses to start with a few apps and to adopt more as their needs change.
They moved from Netsuite to Odoo... and saved $25,000 the first year.
Art Gatenby is the president of CSC scientific, a US company manufacturing and distributing laboratory equipment in the areas of moisture, surface tension and particle size analysis problems.
Until April 2016, CSC Scientific used Netsuite for all of the functions now served by Odoo. After the usual work of conversion and a few months of learning new procedures, they accomplished comparable functionality with Netsuite and achieved a whooping costs savings of $25,000 after one year.
"I would not hesitate to recommend Odoo as a good responsive set of applications, nor would I hesitate to suggest a switch from Netsuite to Odoo"

Art Gatenby, President of CSC scientific
Will Odoo be able to replace
your current Netsuite workflow? Absolutely!
Check out this side-by-side feature comparison
Sales

NetSuite

Odoo

B2B Sales
Quotes to Orders
Electronic Signature
Online Payment
Quotation Templates
Upselling & Cross Selling
Subscription Management
In-Store Sales
Point of Sale (retail)
Point of Sale (restaurant)
5
Millionen Anwender
bauen ihr Geschäft aus mit Odoo