Tìm kiếm Dịch vụ?
Liên hệ một cộng sự trong Hợp chủng quốc Hoa Kỳ
Erp cloud llc
Ready

Đối tác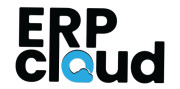 13137 Ruby St
Dearborn, MI 48126
Hợp chủng quốc Hoa Kỳ
We're a team of strong profiles who are fully engaged to work on Odoo projects who provides leading-edge Enterprise Business Solutions like ERP, CRM, Human Capital Management, Localized Payroll, Business Intelligence, Business Process Management, Cloud Solutions, Big Data and Data Analytics etc.     
Our focus is to create an environment where the customer's needs are completely satisfied. With this focus we create added value for every organisation whether they are large or small.
We work with each customer to find the best strategies to reach their goals while customizing an Odoo platform to help optimize business processes and promote improved business habits to meet the evolving needs of companies, regardless of their size.