Company:  The Jolly Savage Ltd
Location:  United Kingdom
Industry:  Electronic Goods
Apps  Implemented: Sales, Purchase, Inventory, Invoicing, Accounting, Website, eCommerce
Odoo Users:  13
Hosting: Odoo Enterprise On-premise
Implementation  Timeline:  1  year
Implementation  Partner:  Emipro Technologies Pvt. Ltd.  


Established in 2009, The Jolly Savage has promptly established itself as one of the UK's leading surplus toner companies and OEM toner suppliers. They specialize in purchasing unused toner products, open-box cartridges, and boxes with minor cosmetic damages from a range of nationwide businesses and industries.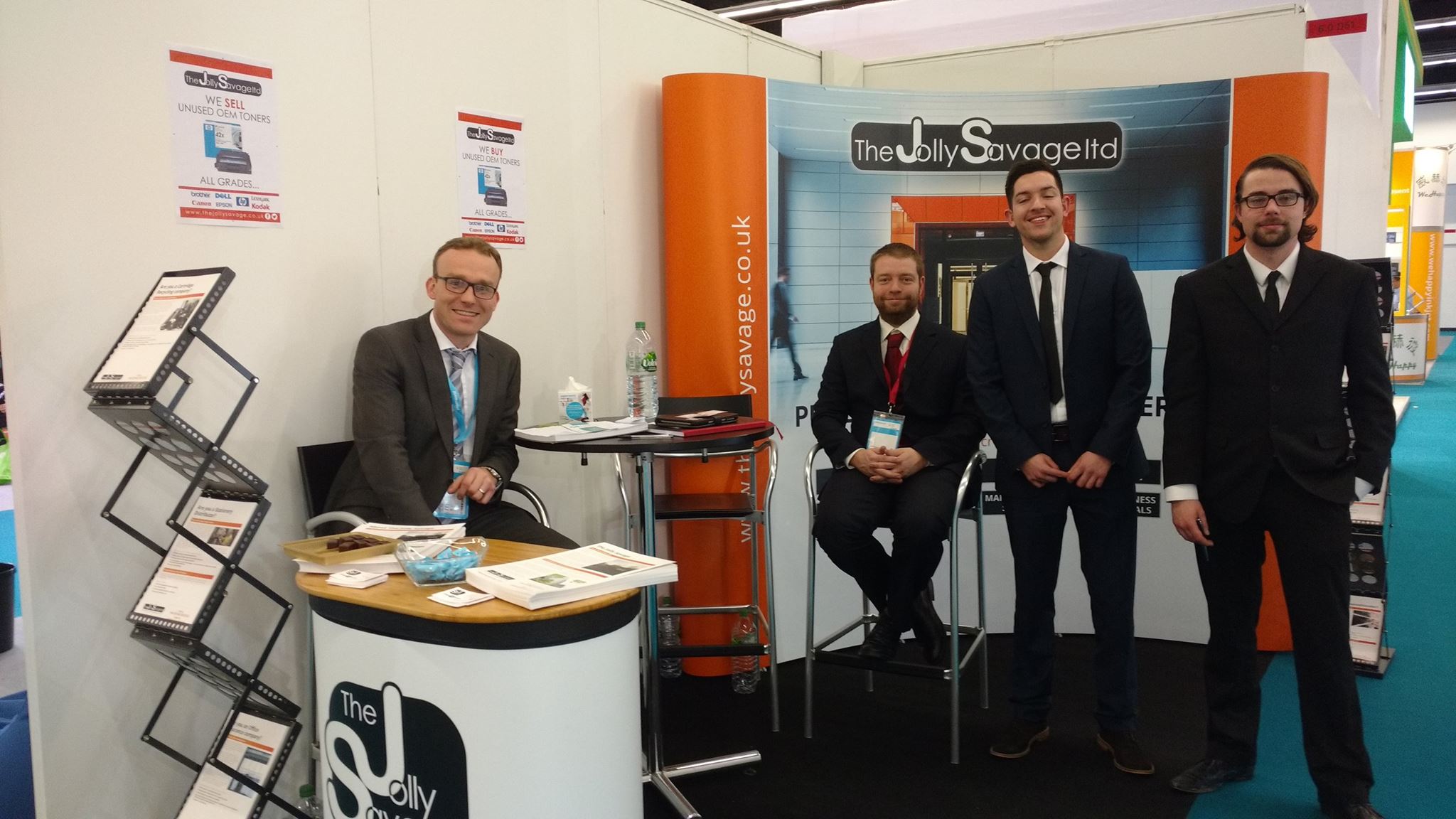 Fully compliant with all UK and EU legislation, The Jolly Savage is approved to collect the WEEE waste and ensures that all used toner cartridges are properly handled and remanufactured to the highest and outstanding quality.
Legacy System Difficulties
Initially, while setting up the business, they managed their operations in the bespoke and legacy software for order management, inventory, invoicing, website, CRM, and accounting. But gradually, with the business expansion, the firm witnessed the urgent need for updated software. To sell on the multiple marketplaces, they needed to update the orders, prices, and inventory data in real-time, but there was no provision for it. This problem disorganized the order fulfillment cycle and resulted in backorders, overstock, understock, and sinking seller credibility on the marketplaces.



"We had to frequently operate with limited ability to connect sales channels and data. Our applications were in a siloed fashion, and they cannot keep up with increasing business needs," says Leon Jolly, Director  at  The  Jolly  Savage. "Our detailed assessment of systems and processes ended up at Emipro and they recommended Odoo for the platform's unsurpassed agility and flexibility."

Maintaining the company operations in separate systems and extracting data manually for analytical purposes resulted in eating up enormous time and demanded more workforce than expected. Moreover, the absence of automation increased manual work and made it difficult to track products in the warehouse. Items were often mispicked or lost due to this mismanagement. 
TJS is also into B2B selling, but they had no dedicated website or software to manage wholesale orders, ordering & fulfillment processes. The only channels to accept the orders were emails, phone calls, and other direct contact points. Despite investing extensive time and effort in manual processes, the lack of a dedicated B2B system continued.
Interconnected and Improved Business Processes
To achieve TJS's bold multi-channel vision,

Emipro

orchestrated all the marketplace channels namely Amazon, eBay, Prima, Horizon, and the custom-developed B2B portal with a centralized Odoo ERP business solution in control of everything.  Emipro developed a custom portal on the Odoo eCommerce platform to smoothly operate the B2B business requirements. The eCommerce B2B portal is facilitated with real-time updates of supplier's stock on the website. As TJS uses dropshipping for its B2B business, it is mandatory to display the supplier's stock directly on the portal to promptly update the buyers for product availability.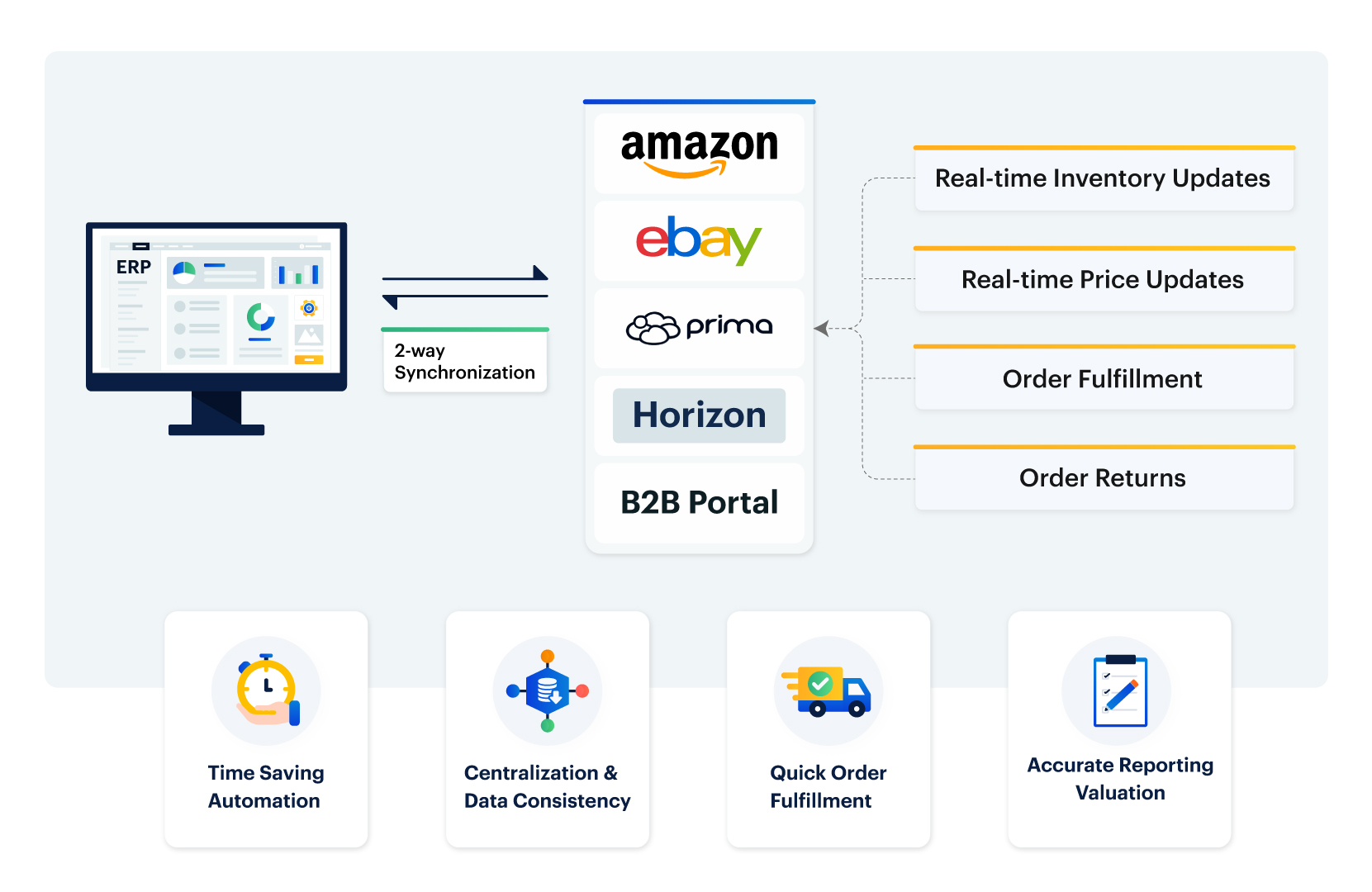 The need for accurate stock valuation was conquered by customizing the existing valuation methodology, which was not capable of getting a real-time valuation in all aspects. The valuation of 66000+ products in the warehouse can now be done accurately and speedily within a few seconds. Moreover, the development of barcode scanning workflow and software automation in the warehouse put a full stop to all the warehouse-related clutter.



Emipro

incorporated easy scanning of the product labels, which promptly shows all the product details upon scanning. Not only that, when any product is missing or lost, the system labels it appropriately and reflects it at the related places like the inventory reports, the stock valuation, and loss notes in accounting. Even Warehouse management is eased and deepened in numerous ways. 
Tech Revolution with Odoo
When digital operations bring relief to real-life business procedures, that is called transformation in the real sense. The strategic ERP implementation lessened the use of manual management in TJS's multi-channel order fulfillment and overall business areas. Integration across different sites requires a lot of upfront effort and intricacy - but it pays off in the long run.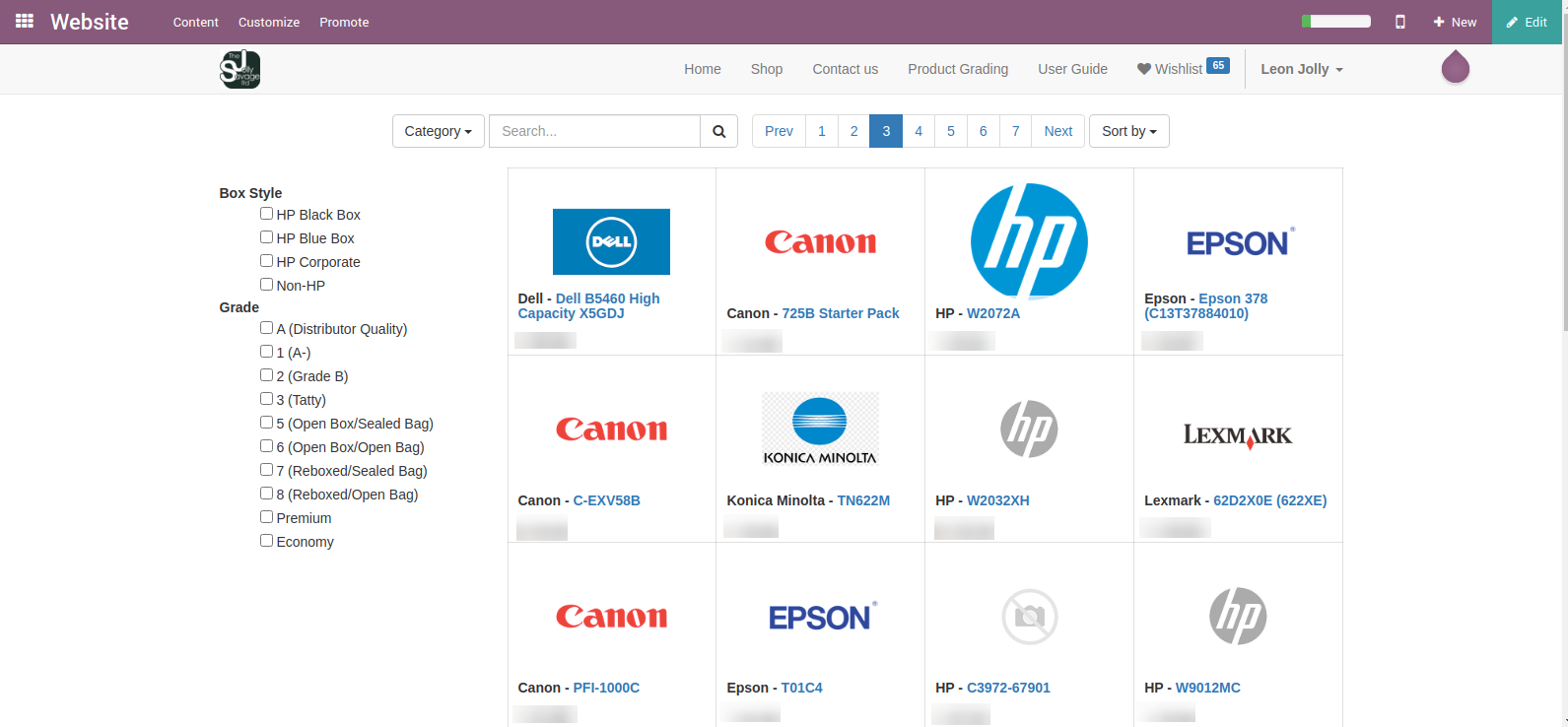 Connecting all eCommerce marketplaces and a custom B2B site with Odoo ERP simplified redundant processes and presented information from different channels in a unified way.  The integrated ERP business model proved to be the only solution for TJS to give its people the power to engage, manage and collaborate day to day tasks more efficiently. Now the organization continues to charge ahead with building its digital capability and internal operations, skipping over time-consuming manual tasks by providing a transformed user experience.

Moreover, the organization's management has now come together to focus on future opportunities and developments, contingency plans with data insights from ERP informing new strategies for success.

One of the biggest gains of real-time inventory management is sending the right information at the right place at the right time — and thus boosting value. The key impact of the integrated system is that all the redefined processes are now time-saving, with negligible manual efforts, unlike previous times.  Now  with Odoo, Jolly Savage can easily manage more than 66000 SKUs.

The order processing is done at an extreme speed, for which earlier they had to do heavy efforts and still not complete the targeted packaging. The best part is that batch processing orders now need very few people in the warehouse due to the huge cutoff in manual efforts and the resilient Odoo system.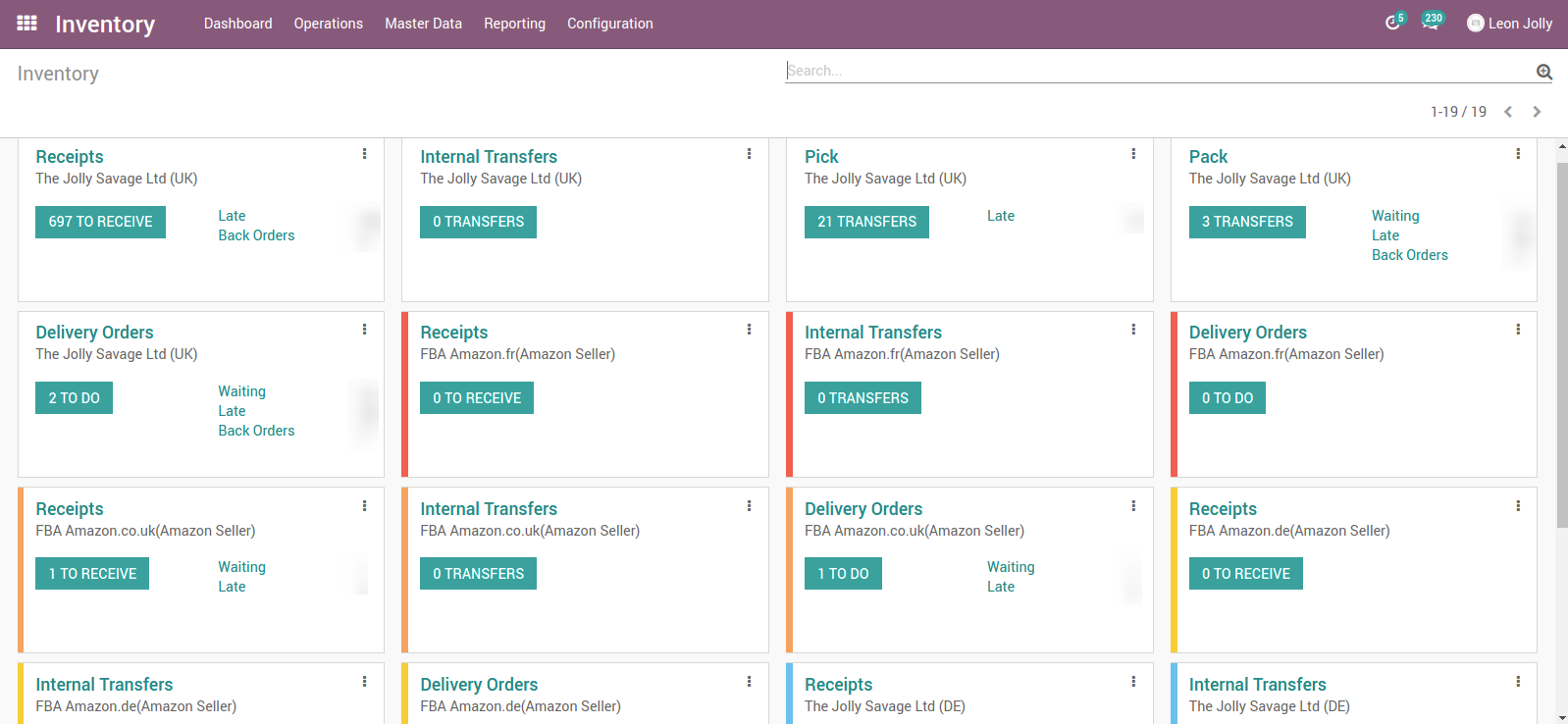 After iimplementing  Odoo,  TJS has witness over 33% decrease in average order processing time.  The Odoo B2B portal now totally saves time with the inventory and price being managed in real-time.  The human workforce they used to maintain for manually accepting orders via phone calls and emails is now allocated for business mitigation planning, expansion, and other key development areas. Emipro with the help of Odoo eCommerce made it very easy to manage the B2B phase of the business. 

-> Over and above this, the ultimate positive impacts include:
• Fastened up and accurate bank reconciliation process
• Faster close and release of monthly financials
• Reduced ambiguity throughout operations
• Development of an outdated accounting system
• Efficient communications throughout multi-channel order fulfillment chain
• A much more collaborative workforce
About Emipro:
Emipro is a leading Odoo Gold partner solution provider who excels in digitalizing, streamlining & automizing businesses in the ERP domain. Emipro provides end-to-end Odoo implementation services globally that mainly cover Odoo ERP consultancy, Odoo implementation, Odoo eCommerce development, Odoo maintenance to shape a flawless, optimal, and robust business management experience for its customers.

The company has advanced proficiencies in identifying and solving customers' ERP problems and building a resilient ERP system to let the customer enjoy organized business operations.

Learn more at: https://www.emiprotechnologies.com