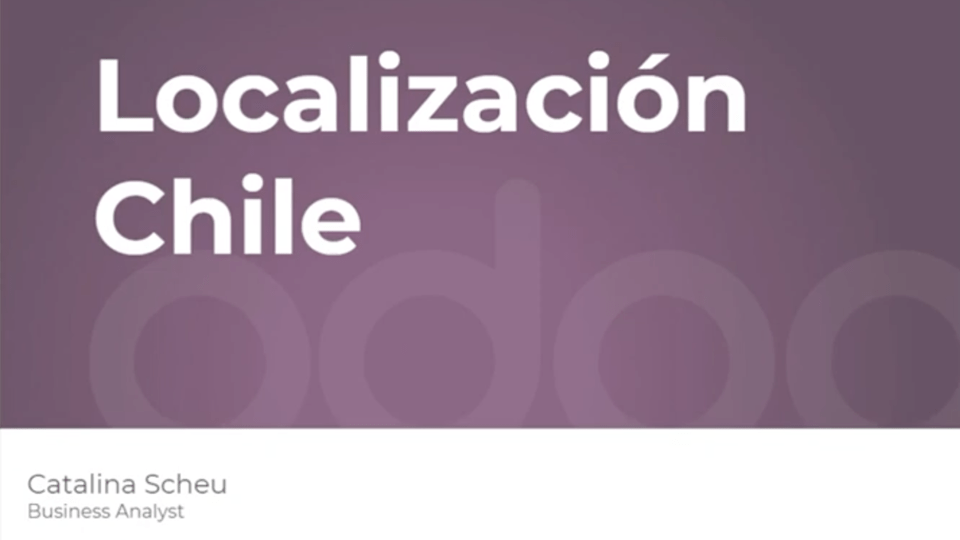 Electronic Invoicing
Connection to the SII
Odoo has a direct connection with the SII, so all your accounting records can be synchronized and reported immediately to the Chilean Government.
Odoo also allows you to automatically receive (and process) Vendor Bills, making it easy to track the entire electronic invoice workflow in Odoo every step of the way: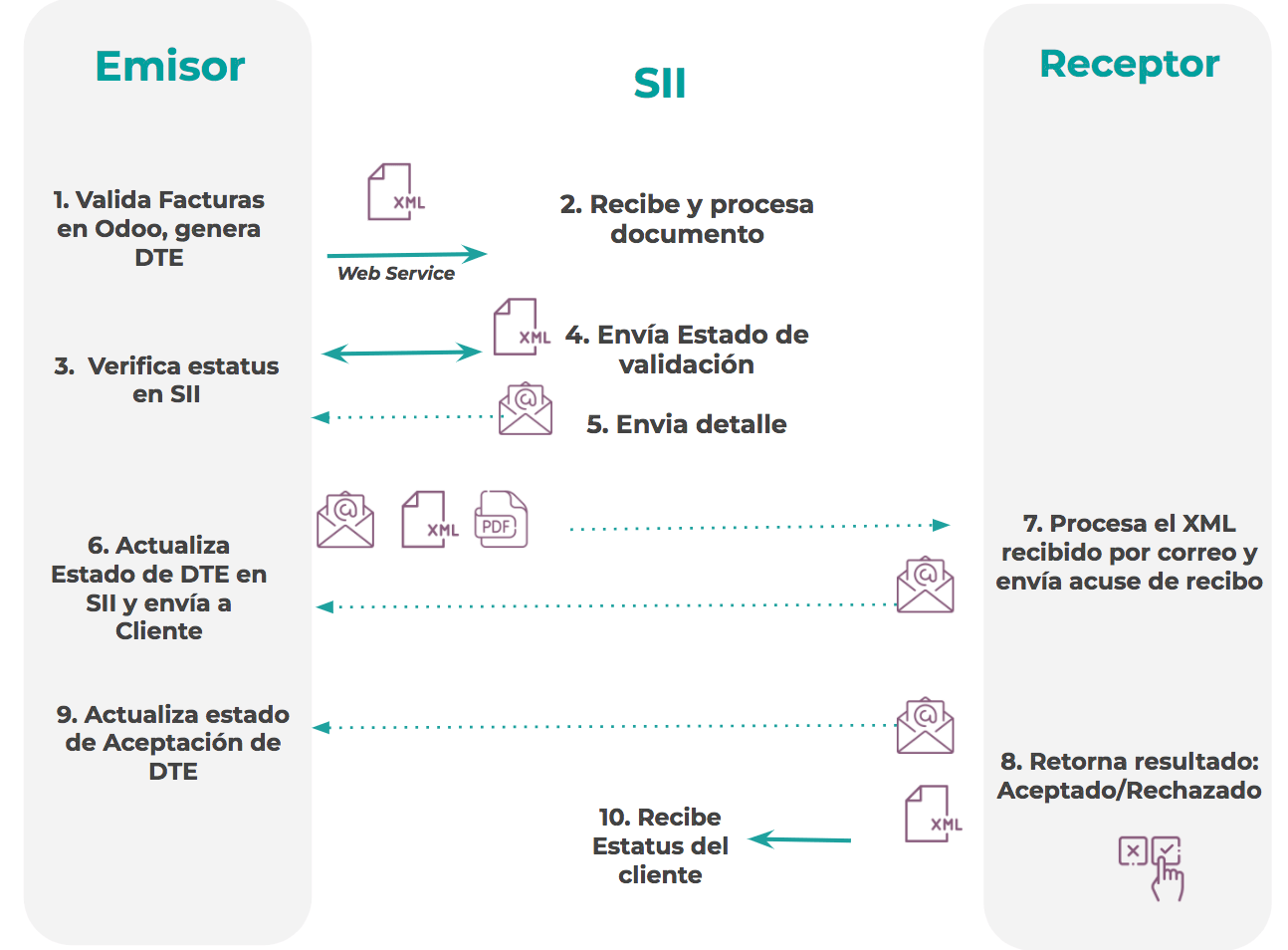 Now, you can select from a wide range of document types, such as:
Factura Electrónica
Factura de Crédito Electrónica
Nota de Débito Electrónica
Boleta Electrónica
---
Účtová osnova
Chart of Accounts Mapping
The Chart of Accounts is installed by default, as part of the data set included in the localization module. The accounts are automatically mapped in:
Dane
Default Account Payable
Default Account Receivable
Transfer Accounts
Conversion Rates
---
Reporty
Balance Tributario de 8 Columnas
This in-depth report presents the accounts in detail (with their respective balances), classifying them by origin, and determining the level of profit (or loss) the business had within that evaluated time period.

Propuesta F29
The "F29" form is a new system that the SII introduced to taxpayers. It replaces the Purchase and Sales Books. This report is integrated by Purchase Register (CR) and the Sales Register (RV). Its purpose is to support the transactions related to VAT, improving its control and declaration.
---
Functional Documentation
Odoo makes it easier for users to configure and implement the localization, by following the steps (and advice) found in our functional documentation.
Read Documentation
7
Milliónov užívateľov
rozvíja svoje podnikanie s Odoo
Uvoľnite svoj rastový potenciál
Bez potreby kreditnej karty - voľný prístup