Technical Support Engineer
Rue de Ramillies 1, 1367 Grand-Rosière (Farm 3), Belgium
Research & Development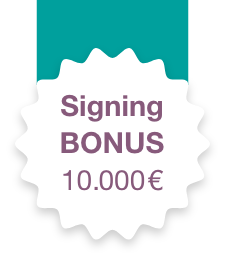 Signing Bonus • 10.000€
We offer a 10.000€ welcome bonus to new developers that join us. More info.
Are you a problem solver? Do you like helping customers with their issues? Do you hate monotony? You read code like you read H2G2? Debugging is in your blood and troubleshooting is your DNA?
Join the Technical Support Team of the fastest growing IT company in Belgium!
At Odoo, we focus more on your skills than a beautiful resume. 
That is why it is now possible to apply without CV. Find the hack!

Apply Now!
Check Average Salaries
Survival Guide
Users of the Product
7,000,000
Company Growth
60% Year over year
Company Maturity
Profitable
Working Environment.
Your mission, if you accept it, will be to solve highly complex issues for customers and partners. Your tools will be our top-of-the-line ticketing system, your company-issued computer, and most importantly your brain. You will be the last line of defense between clients and chaos. Communication with customers are strictly through emails (direct calls may happen once a year but don't worry, you will be coached for that).
Programming Languages: Python, SQL, JavaScript
Database: PostgreSQL (with object relational mapping)
Collaboration platform: GitHub
Development model: Open with external community
Framework: Odoo itself is a framework
Responsibilities
Identify problems, analyze them, make 'em disappear

If you can't solve it, another team may, dispatch it to the correct one

Provide quick and accurate feedback to customers

Develop or improve internal tools to make the job easier

Maintain and evolve your solutions as needed
Must Have
Expert in at least one programming language
Object-oriented programming, object modeling and relational databases
Analytical and problem-solving skills
Diplomacy & communication
Fluent in English
Nice to Have
Degree in Computer Science or equivalent (we value skills more than a piece of paper)
Python, SQL, JavaScript
Unix-Linux platform
Experience in IT and/or IT support
Any other language
What's great in the job?
Diversity is the motto of the Technical Support. You will work on various and unique issues in all the modules of Odoo, across multiple version of our software, in contact with all the other Developer and Functional Support teams. You. Will. Never. Get. Bored.

You will be autonomous, nobody to look over your shoulder, but if you need help a colleague will always be available to answer your questions.

Every ticket is a challenge, every issue is a learning experience, and we have lots.

You get to see the direct impact of what you made.

You can switch to any developer team later.

An attractive package: car, fuel card, up to 35 days off per year,  meal vouchers (8€/day), eco-cheques (250€/year), hospital insurance, group insurance, representation fees to cover all your expenses, and much more!

CDI full time (38h/week) with homeworking 2 days/week.
What we offer.
Advanced Training
Technical, functional and support
training sessions (5 weeks)
Open workspace
Renovated farm in the countryside,
no traffic jam, no city noises.
Flexible working hours
come at as early as 7:30am,
as late as 10:30am.
Eat & Drink
Fruit basket, coffee and soup
provided all day.
Best and Coolest team
Period.