Impara divertendoti!
Hai mai sognato di metterti in proprio? O ti sei mai chiesto che cosa avresti dovuto sapere per farlo? Con Odoo Scale-Up! troverai risposte a tutto questo con 7 diversi casi aziendali.
You'll start by setting up the processes of a simple retail business. Then grow by deploying a manufacturing line, tracking services, launching an eCommerce and more!
With this game you will:
Imparacome creare e ingrandire un'impresa da zero
Passa dalle tue carte ai tuoi dispositivi connessi e viceversa per un' esperienza interattiva
Configura la tua soluzione nel tuo database online Odoo gratuito
Ricevi 60 carte belle e facili da capire
Gioca con 7 diversi casi aziendali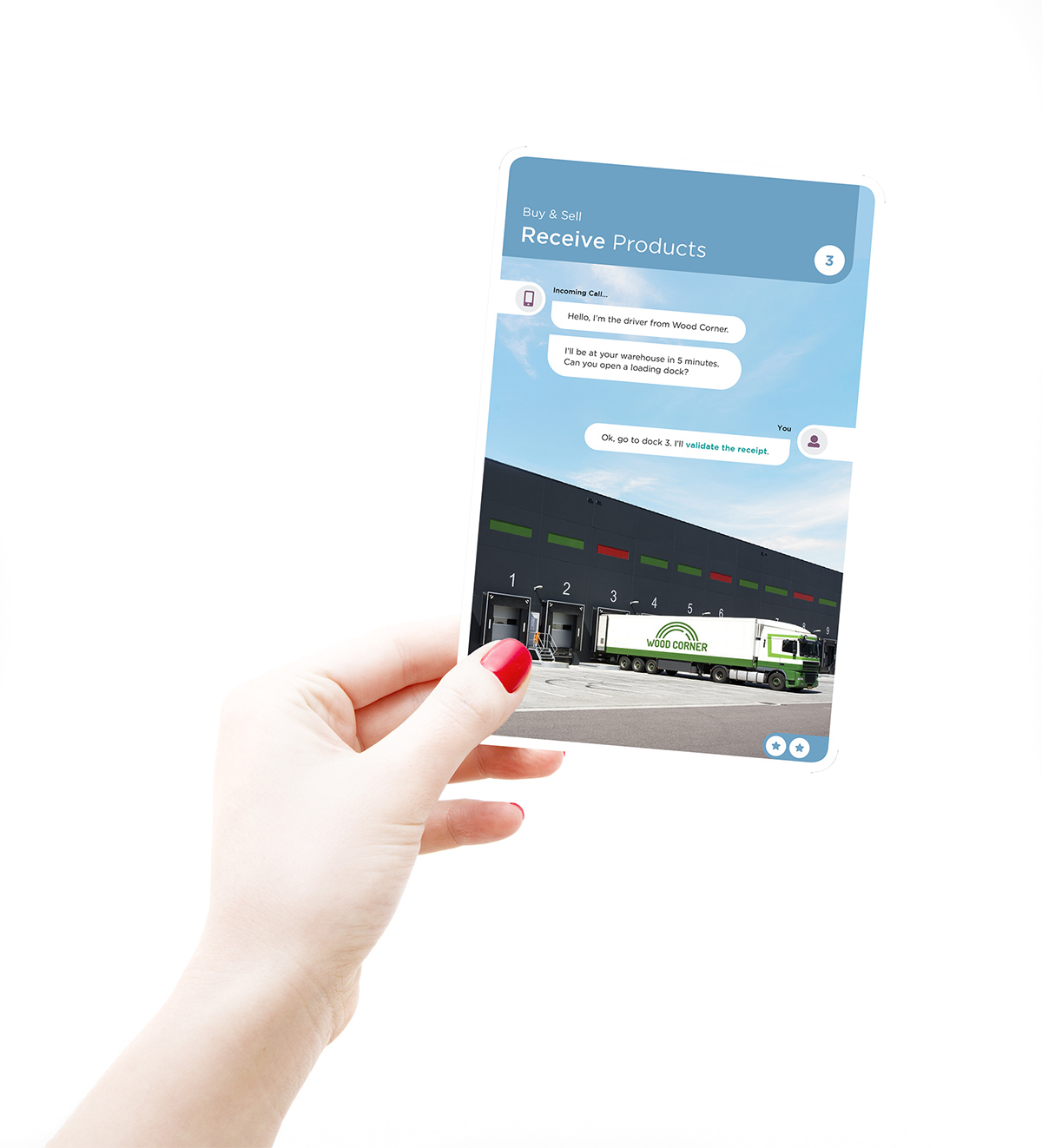 Facile da utilizzare!
The game has 7 business cases of 8 to 10 cards each.
Start with the game "Buy and Sell", then continue playing according to your own strategy.
For each card, follow these 3 steps:
1. Leggi il caso aziendale sul lato davanti della carta.
Non girarla ancora dall'altro lato!
2. Gioca online e crea la tua soluzione.
3. Confronta quello che hai fatto con
la nostra soluzione sul retro della carta.