Kelola cuti karyawan
Lacak hari libur semua karyawan Anda
Lacak hari libur yang diambil oleh setiap karyawan. Karyawan memasukkan permintaan dan manajer mereka menyetujui dan memvalidasinya, semua hanya dengan beberapa kali klik. Agenda setiap karyawan akan diperbarui dengan sesuai.
Manajer dapat melihat cuti seluruh anggota tim di satu tampilan lengkap, untuk menjaga tim agar selalu terorganisir dengan baik dan memperkirakan pembagian tugas selama ketidakhadiran anggota secara mudah.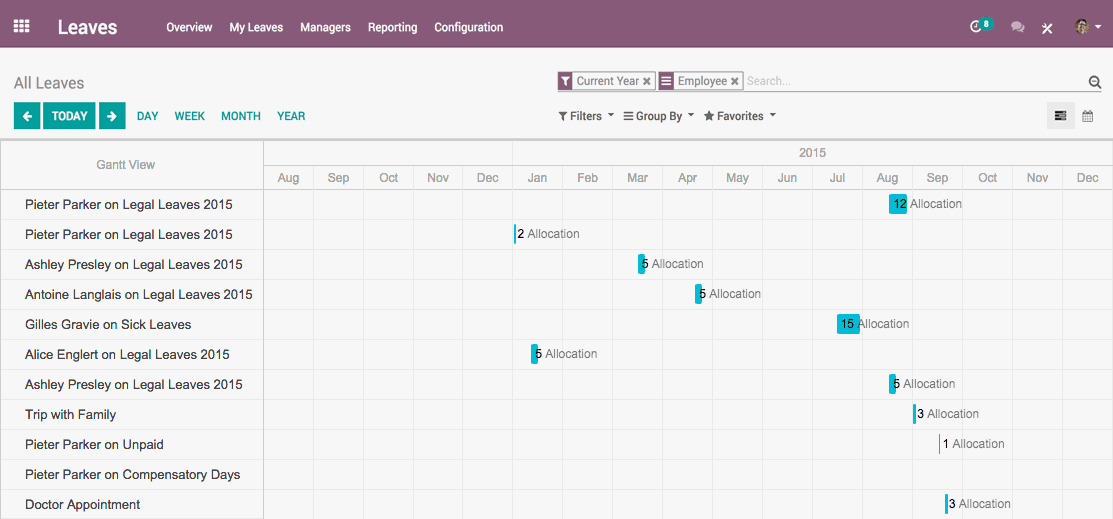 Izinkan atau tolak permintaan cuti
Tangani semua permintaan dari karyawan
Memungkinkan karyawan mencatat permintaan mereka untuk berlibur, dan mendapatkan notifikasi melalui email untuk setiap permintaan baru. Menentukan apakah akan beri izin atau tolak permintaan mereka, dan menambahkan keterangan terhadap penolakan untuk memberikan penjelasan kepada karyawan.
Dapatkan laporan untuk membuat rencana lebih cepat
Alat bantu pelaporan sederhana
Buat laporan dengan sekali klik untuk setiap permintaan cuti, dengan rincian per jenis permintaan, karyawan, departemen, bahkan untuk seluruh perusahaan. Dapatkan statistik tentang cuti dan rencana berikutnya untuk selalu mengoptimalkan produktivitas Anda.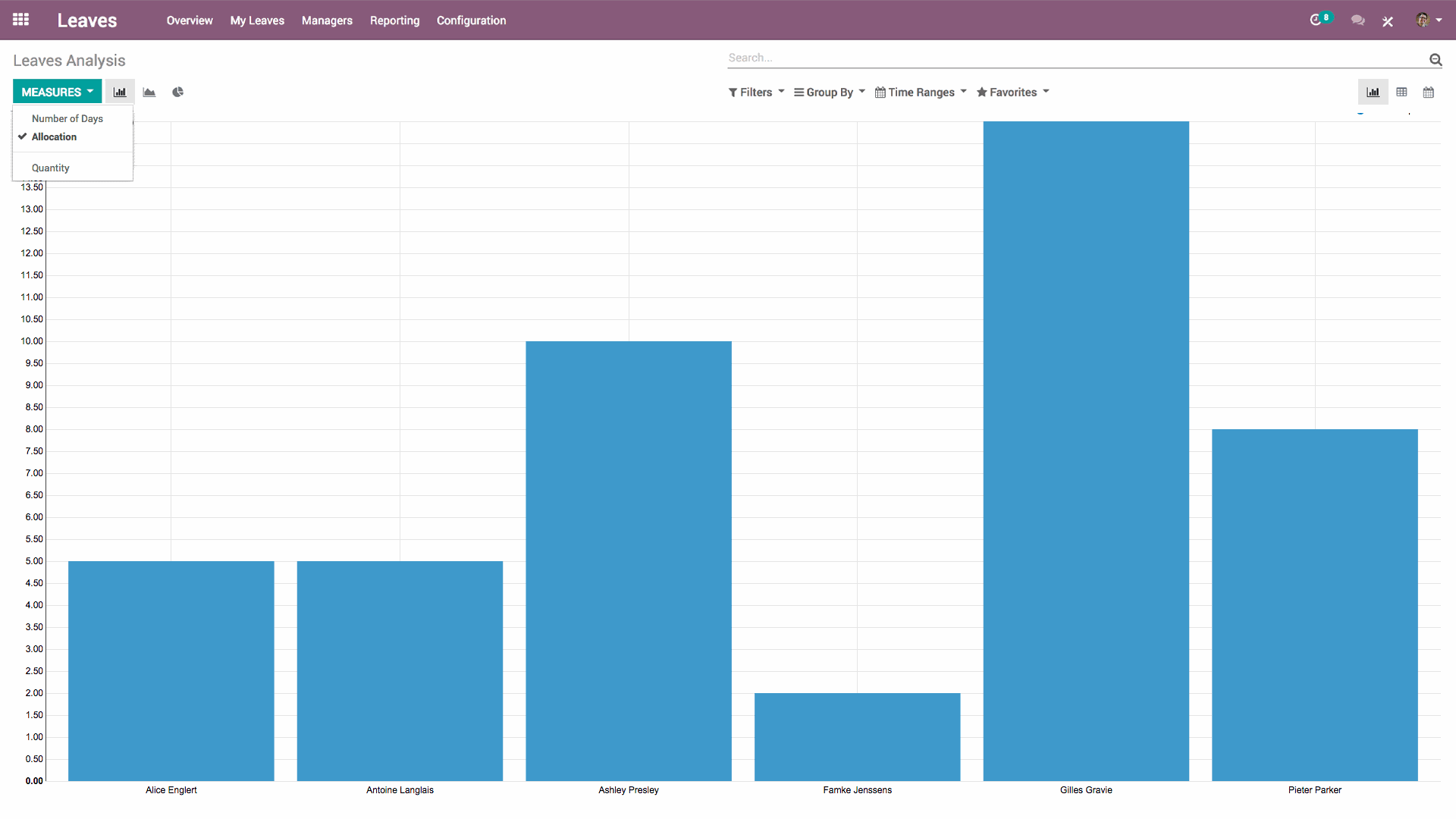 Leirirede wanted to improve its human resources. With Odoo, employees can log the time they sign in and out in real time and the Leaves module makes it much easier to manage their time off. The communication flow between their human resources officers and employees is now better than it has ever been.
Before using Odoo, BIG employees' timesheets were not integrated to their software. This resulted in multiple inputs and complex outcomes. Now their Outlook agenda is integrated with the Odoo system and the leave requests and approvals can be managed within Odoo. With holidays and working hours being managed in one place, BIG is able to establish the teams' schedule easily!
5
Juta pengguna
mengembangkan bisnis mereka dengan Odoo