建立课程。分享给学生。费用全免, 無限次進入。
Free access
to Odoo Online
Work on the Cloud
No servers required, work from your home computer without installing anything.
Unlimited
Databases, Apps and Users for teaching.
Valid 10 months.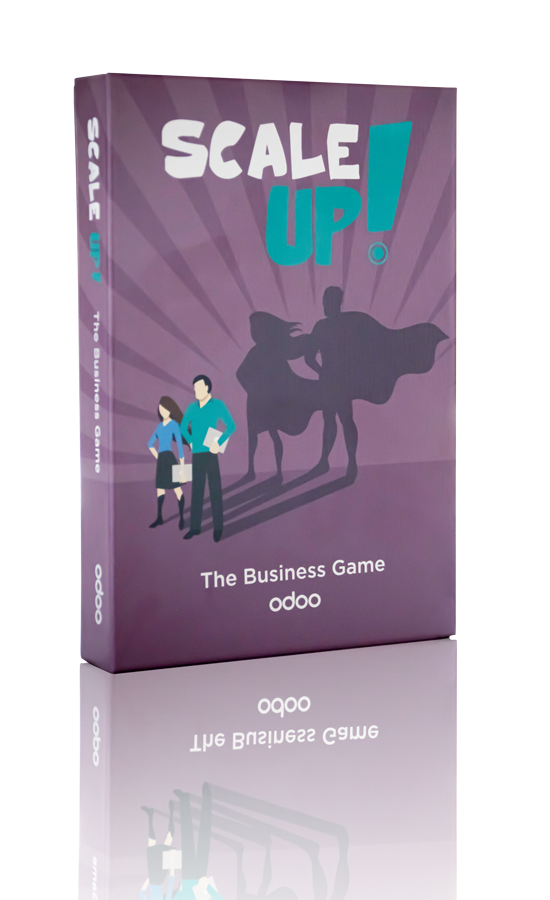 Get the full experience with our Scale Up!
business game.
How does it work?
Create a database by clicking on 免费尝试
Choose your apps and configure.
Fill in the form.
When setting your Company name, prefix the URL with "edu-".
(ex: "edu-myschool.odoo.com)
通过发送到收件箱的电子邮件激活您的数据库。
有用的链接
Education Guidelines
All good tips to start a good on-boarding from the very beginning.
E-learning platform
Meet Amy, she'll explain all the features you need to know through our tutorial videos.
Having some trouble? Contact our 技术支持团队.
They're using Odoo
我之所以选择 Odoo,是因为它是一个简单、灵活并且完整的工具。此教育程序非常有用,因为我们可以在 SaaS 版本中使用 Odoo,并且可以使用任何浏览器来运行此软件。

Tahar Touaibia
School: ISEM - Institut Supérieur d'Economie et de Management (France)
Course: Enterprise Resource Planning Course, Master 2
在过去的 10 年里,我一直在演示库存管理的 ERP 实施。这个学期,在 Odoo 在线帮助下,我们进行了最快设置,而且遇到问题最少。我可以更多地关注业务流程而不是 IT 问题。

Daniel Brown
School: ITESM Campus Leon (Mexico)
Course: Supply & Inventory Management
针对企业版应用程序和 ERP 软件的覆盖范围,我们以前不得不求助于一些顶级 ERP 供应商的屏幕截图和市场营销视频。现场安装、许可证费用以及随之而来的强制性维护订购完全是我们力所不能及的。
为了向学术界免费提供 SaaS 解决方案,Odoo 迈出了一大步。简而言之,无论是在云端还是在更传统的客户端 - 服务器设置上,这款应用程序外观优美,性能绝佳。众所周知,其架构是开放的,高度模块化的,并且涵盖了核心和大量的支持业务流程。

Arsalan Waheed
School: NED University of Engineering & Technology - Textile Engineering Department (Pakistan)
Course: Supply & Inventory Management
我们学校提倡实用的学习方法。多亏了 Odoo,我们的学生可以具体了解 ERP 的工作原理。他们意识到这个工具可以为企业管理做些什么,以及为什么中小企业越来越多地使用它。这是一款非常全面和人性化的软件。在培训我们的学生时,使用 ERP 绝对是一个"优势"!

Fabienne Bauduin
School: EPHEC (Belgium)
Course: Accounting Computerized Management
Odoo takes a lot of the stress of running a business off your shoulders, it's easy to use and integrates all major business functions you need. This was my first time working with an ERP system, this will be great to talk about with future employers. Much more interactive way of learning about this topic.

Will - Student
School: James Madison University, USA
I was pleased to find out about the different functions that Odoo has to offer to a company. Odoo was very user friendly and I am excited to use them in the future.

Ben - Student
School: James Madison University, USA
I used to think websites such as Wix were the only ways to create a website easily and efficiently, but I would now recommend Odoo over those as it has so much more to offer such as implementing a Search Engine Optimization. Creating products on the website were incredibly easy and customizable.

Renée - Student
School: James Madison University, USA
After completing the project, I will be able to apply my knowledge and suggest this site. Most students are not aware of this platform and may at first think it complicated. However, once navigating you learn it's very easy to use.

Rebecca - Student
School: James Madison University, USA
Odoo software is an exceptional educational software that bridges learning experience and real working environment for Unklab Business School student. Furthermore, our affiliation with the Odoo provider enables the students to do an internship at both national/foreign companies affiliated to Odoo. Excellent!!

Elvis R. Sumanti, Academic Leadership
School: UNKLAB Business School, Indonesia