When simplicity meets comprehensive features
The day you've all been waiting for has finally arrived - Odoo has released Version 8! 
Odoo 8 provides the widest range of integrated business apps ever created. New version cuts down on the time wasted due to compatibility problems experienced when using different software made by various companies.
Business owners can now find all the solutions and tools needed to run their business in one place and in a system that flows seamlessly.
With the release of Odoo 8, we are moving into brand new territories, beyond ERP. It includes improved front office features and delivers better overall user experience. It comes with a lot new apps, various improvements, new features and updates. Odoo offers you a fully integrated suite of business apps that will help you grow your business.
We're officialy introducing a stable version of Odoo Website Builder, brand new CMS which is easy to use, mobile friendly, SEO friendly and fully integrated with other apps. Building stunning websites has never been easier!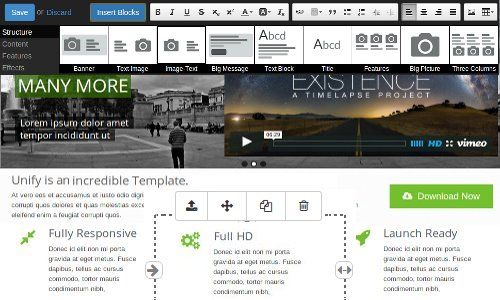 Odoo introduces Mailing System - you can design beautiful emails, create newsletters, organize mailing campaigns and get real time statistics.
Organize events with Odoo, create beautiful pages, sell tickets online, promote on social media and arrange everything to fit your needs.
Create and analyse professional surveys for your business using our brand new Survey module. Automate appraisals, create customer satisfaction surveys, recruit people, arrange marketing campaigns and much more.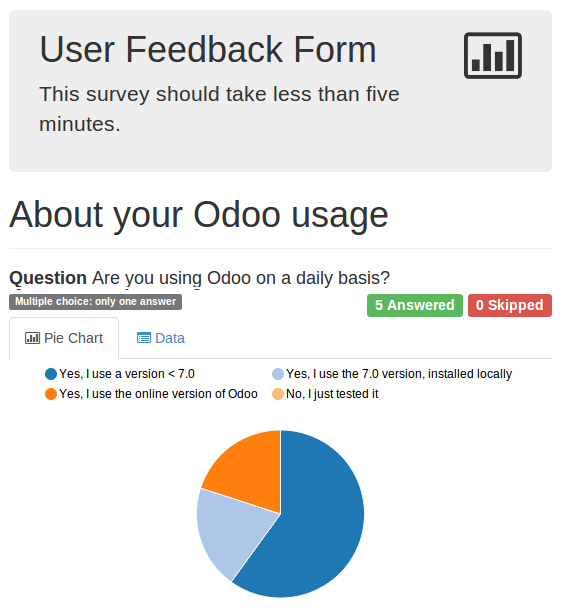 Warehouse management system comes with updated and improved double entry system. Schedule picking, packing and internal moves automatically. Improve the overall performance and satisfy your customers.
Improve the management of your meetings, synchronize your agenda with Google calendar and solve issues on the go. Everything is mobile friendly and fully integrated.
For those who would like to discover more about Odoo, have a look at our new animated video:
Odoo
We think business software shouldn't be complex. We believe in software that is full featured, tightly integrated, runs smoothly, and upgrades seamlessly.

Sign up here to receive our newsletter and stay informed about Odoo's latest developments
Are you ready to take your business to the next level?
We're always ready to help!