The Detroit and Brussels Auto Shows have just opened (or are about to) their doors, perhaps giving you the idea that it might be a good time to look for some new vehicles for your business. But as large as the automotive market is nowadays, your options could be overwhelming. That's why, as an automotive enthusiast, I decided to do some research and put together tips to help you make the best decision.
When it comes to technical knowledge, I'm no Jeremy Clarkson and this won't be a list of the worst and best company cars you could choose. But I can give you a checklist of factors to think about before spending your hard-earned business cash.
This is the first thing to think about. Leasing a car is best if you don't have the cash to buy one. It's also a very convenient option because all costs are usually included in one fixed monthly fee - that's things like maintenance, repairs, tires and roadside assistance. And you don't have the hassle of selling the car when it's time to get rid of it.
The downside is, at the end of the contract, if you choose not to buy the car, you've spent a lot of money but you don't actually own the car. Remember - if you decide to buy the vehicle at the end of the lease, it will end up costing much more than it would have if you hadn't chosen the lease option in the first place.
2. Be clear on what the car will be used for
Is it a vehicle for your employees to get around in? If so, a small fuel-efficient car or one with good gas mileage should be more than enough. No need to go for a big executive car, which will be more expensive when it comes to gas, tires, insurance, etc. Small cars are now comfortable enough for long trips and most come packed with all the extras!
Is it a delivery vehicle? There's also a wide range of vans to choose from. Once again, don't super size if you don't need to. Some city cars have a "van" version - a few examples are the Fiat Punto, Ford Fiesta or Opel/Vauxhall Corsa. These vans are cheaper and easier to park.
If your sales team or consultants are taking the cars out on client visits, remember the car could be the first thing prospect sees. You can even think about branding your car with your company logo for greater visibility.
Is the car meant to motivate your staff? Or maybe it can be used as a marketing tool! In both cases, I recommend a car that has real appeal - something exciting and with character.
Will you be using the car yourself, as a CEO? Check what the VAT-return policy in your country specifies and add the extras you really enjoy for the smallest cost to your personal finances. It's a pleasurable way to take advantage of your company's expenses.
Not at a lake, of course - what I mean is do your research. Once you have a few models in mind, get as much information on them as you can. See how often that model is used as a company car, check user and press reviews, request quotes from the manufacturer. 
Are Detroit or Brussels too far away? What about one of these auto shows? Shows are a great way to check out all the cars without having to visit a different dealer for each model you're considering. Plus, you might get an unbeatable deal!
4. Look at the competition
Checking the "top 10 company cars" will not only tell you what the popular choices are, but may also tell you where the most interesting deals are.
For instance, the Mercedes C-class was named as one of the top 5 company cars of 2014 in almost every country in Europe, so it's a good bet for a solid car.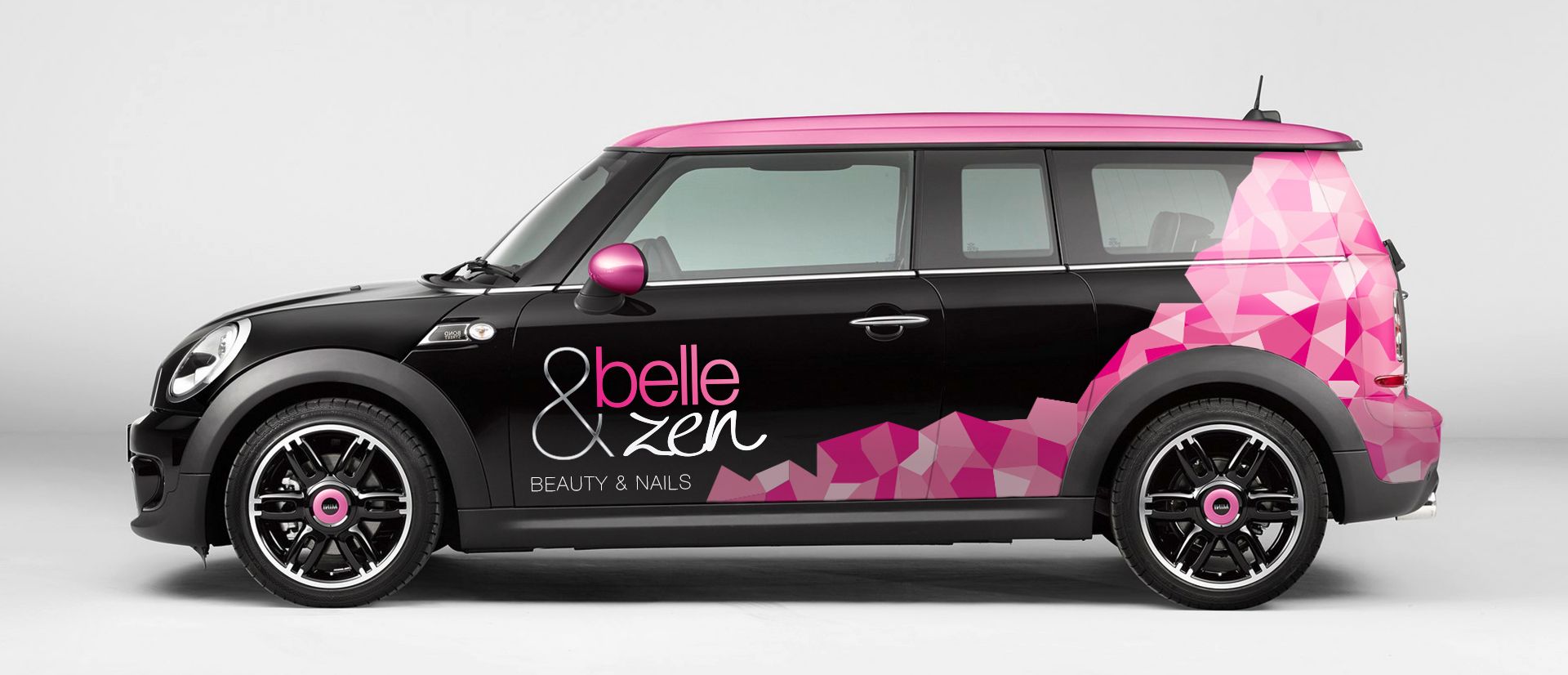 Click Here
Even a cool design might not be enough...
On the other hand, Minis scored highly as well. Although it's a car full of character, the fact that many other companies are using it will make your Mini stand out less. A Kia Soul or Fiat 500 could be a good (and much cheaper) alternative! 
Some brands have a bad reputation for falling apart quite quickly (Citroën, Peugeot, Alfa Romeo, etc.). As concerning as this may be, in most situations it has shown to be untrue. And if you go for a lease, this suddenly becomes no worry at all anyway, as all costs will be on of the leasing company! So if a deal from one of those brands seems more interesting, don't overthink it or be put off unnecessarily.
6. Make sure the car matches your company's image
Whether it's for your clients or your employees, your car should (as much as possible) reflect your company. If your business operates in the environmental sector, showing up for an investors' meeting in a Range Rover or a Hummer will definitely look bad.
However, some expensive cars don't appear extravagant despite their high prices, like the Tesla Model S for instance. It's definitely a luxury car, but it's also one of the world's most ecological vehicles.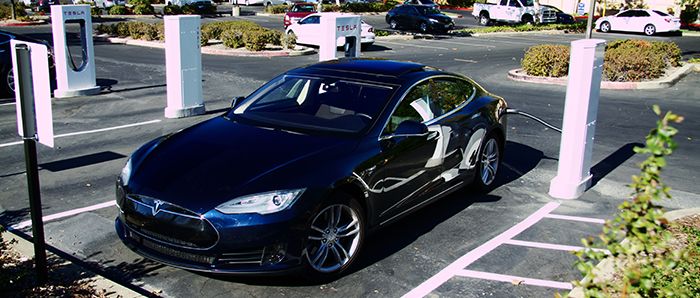 Bonus point on electric cars : special charging stations actually make it easier to park!
7. Check taxes and insurance
Taxes can be a pain to understand, and every country has its own regulations. Thankfully you can easily find good information on specialised websites. Take a hard look at CO2 emissions though because cars with high levels have been the target of harsher new regulations and this trend will probably continue.
Insurance rules also vary by country. However, some cars have much lower cost insurance than their direct competitors, sometimes for very obscure reasons. So this is a valuable piece of information to have when deciding so that you can make savings.
Most leased cars come with an option allowing for insurance to be taken care of by the car's manufacturer. It's a very interesting alternative as it means you can avoid lots of paperwork and it usually covers the whole continent. However, this can be quite pricey. 
Consider branding your cars!
Branding your company cars is a cheap and easy way to increase your brand's visibility and boost your advertising efforts as the cars hit the road.
I recommend using stickers or even a paint protection method like Plasti Dip instead of a respray if you want to alter the colour of the car. This is because modified cars are much harder to resell and decrease the resale value. Plasti Dip protects the car and is easy to peel off once you don't need it anymore!
Subscribe to our Human Resources & Productivity newsletter
Get the new blog posts directly in your inbox.