Business management for students
Discover business
management by taking the role
of an employee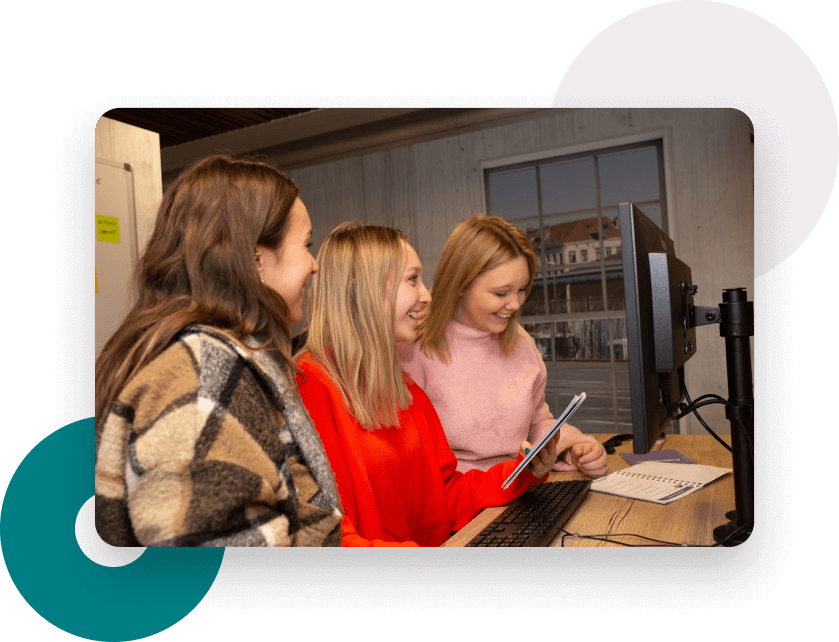 Visit LabOdoo
By visiting LabOdoo, students will immerse themselves in the day-to-day life of a company and tackle real-world business challenges using Odoo. They will explore multiple job roles and gain practical skills and experience about the world of work.
Multiple categories
The 9 departments present in LabOdoo are divided into 3 categories
Administration
Accounting, HR and Field Service Management
Operation
Project Management, Inventory and Manufacturing
Sales
Point of Sale, eCommerce, Sales and Purchase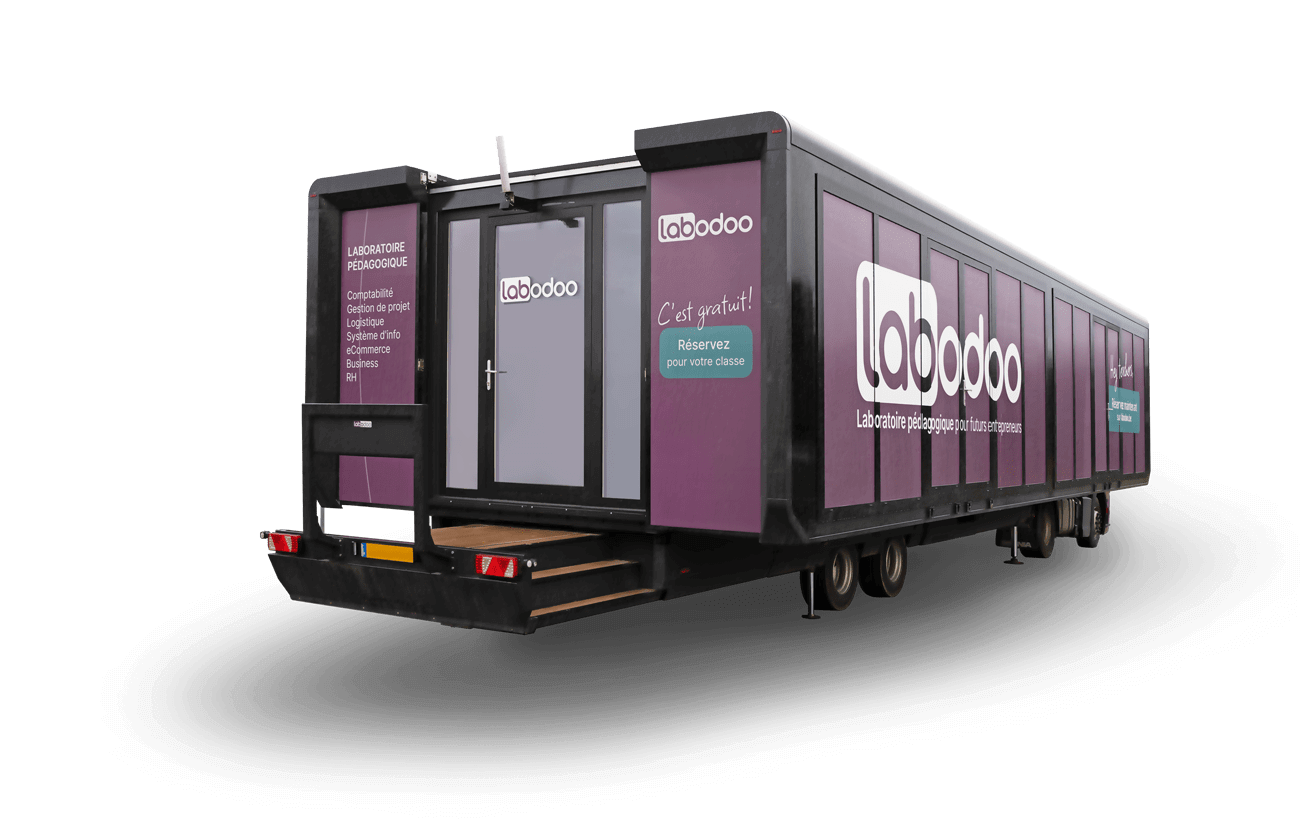 Introducing LabOdoo
Introduce your class to
business management while
having fun!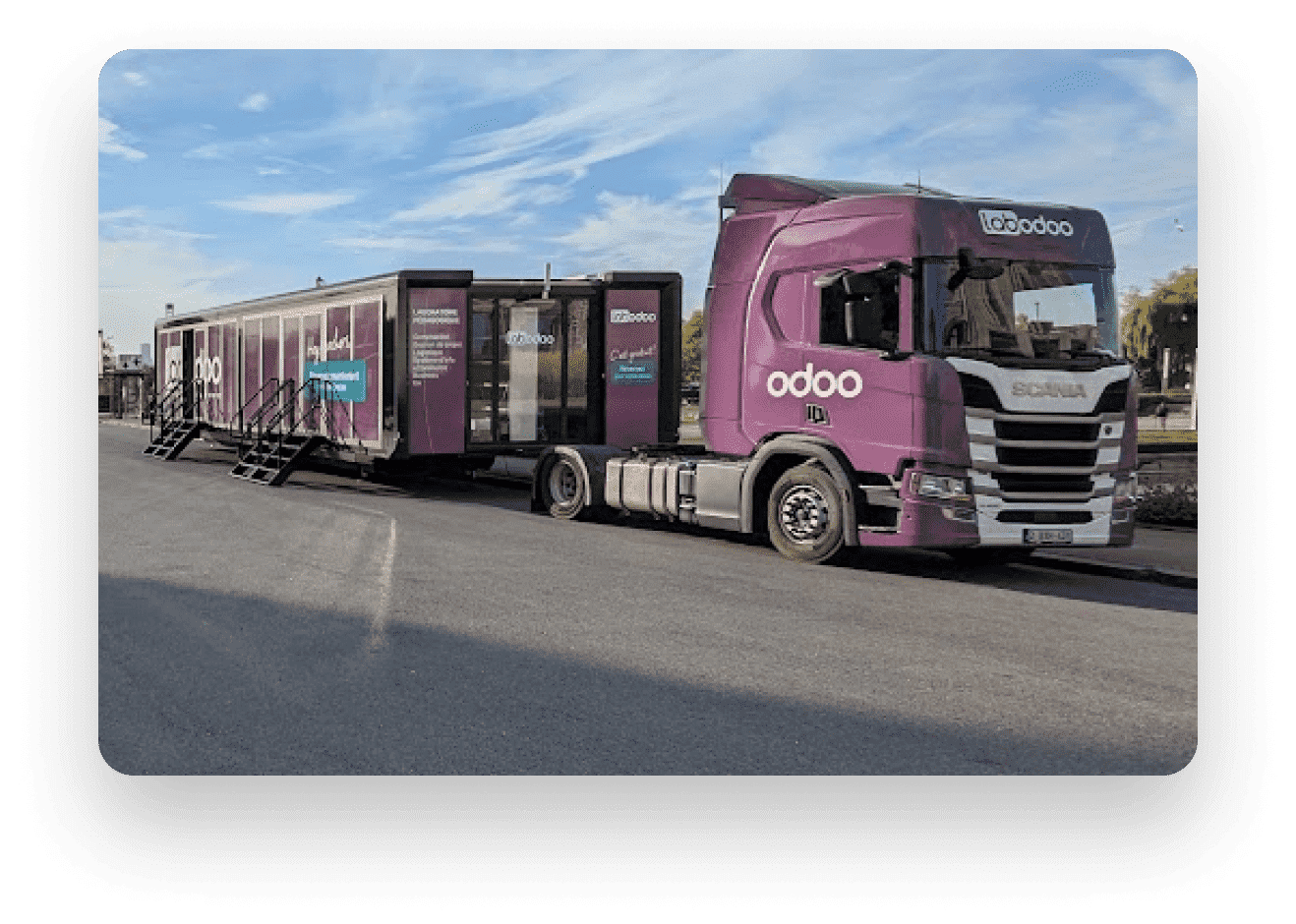 Be ready to play!
LabOdoo comes to your academic institution (high-schools, universities, colleges), and only takes 1 hour to set up!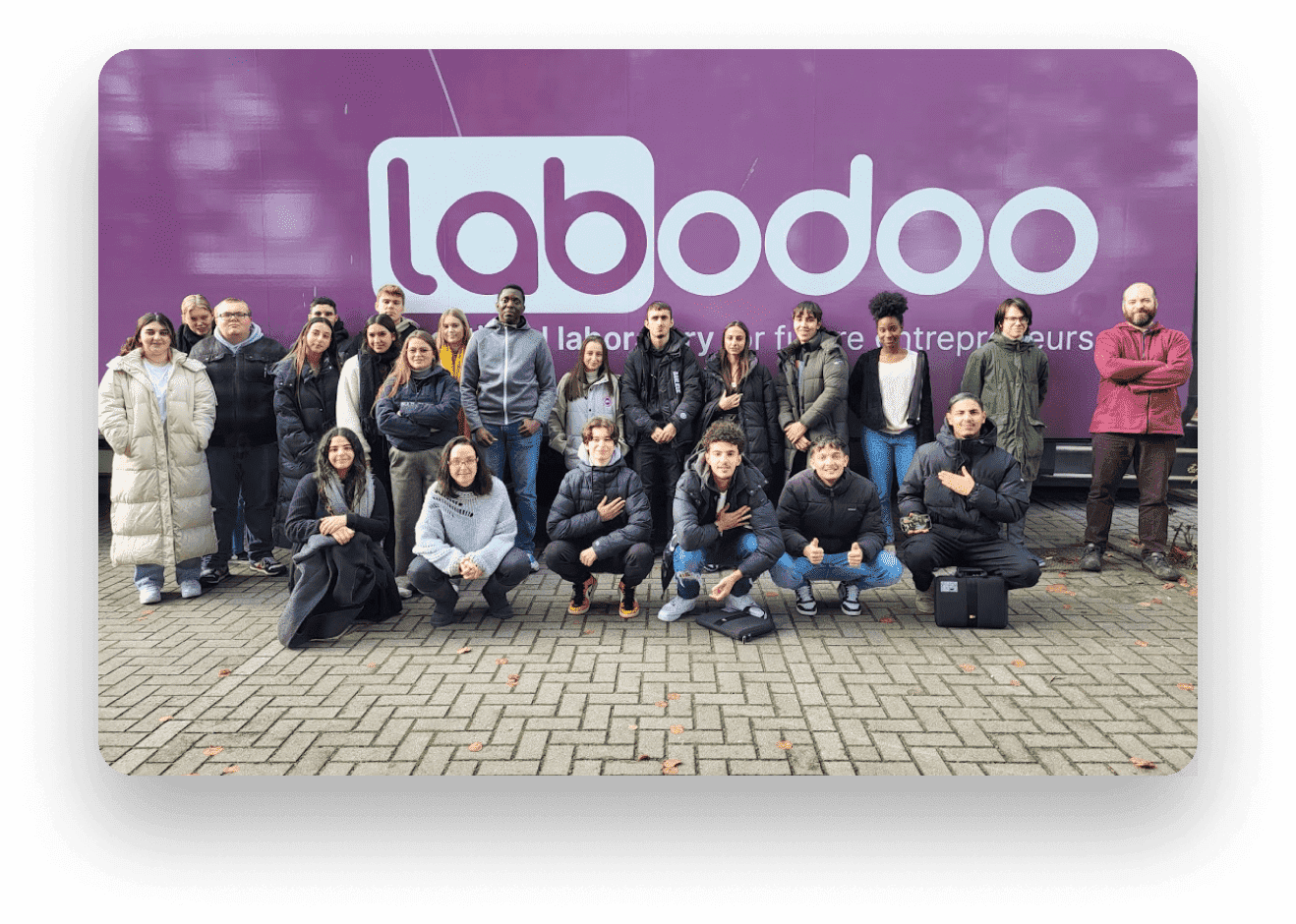 For all classes
Economics, Practice Enterprises, Introduction to the creation of enterprises, Accounting, Management, System of Information, Entrepreneur, …
Check out our teacher's guide: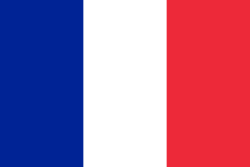 French

Dutch
Discover how you can prepare your students a maximum for this activity and, most importantly, how you can continue the Odoo experience with your class after the LabOdoo.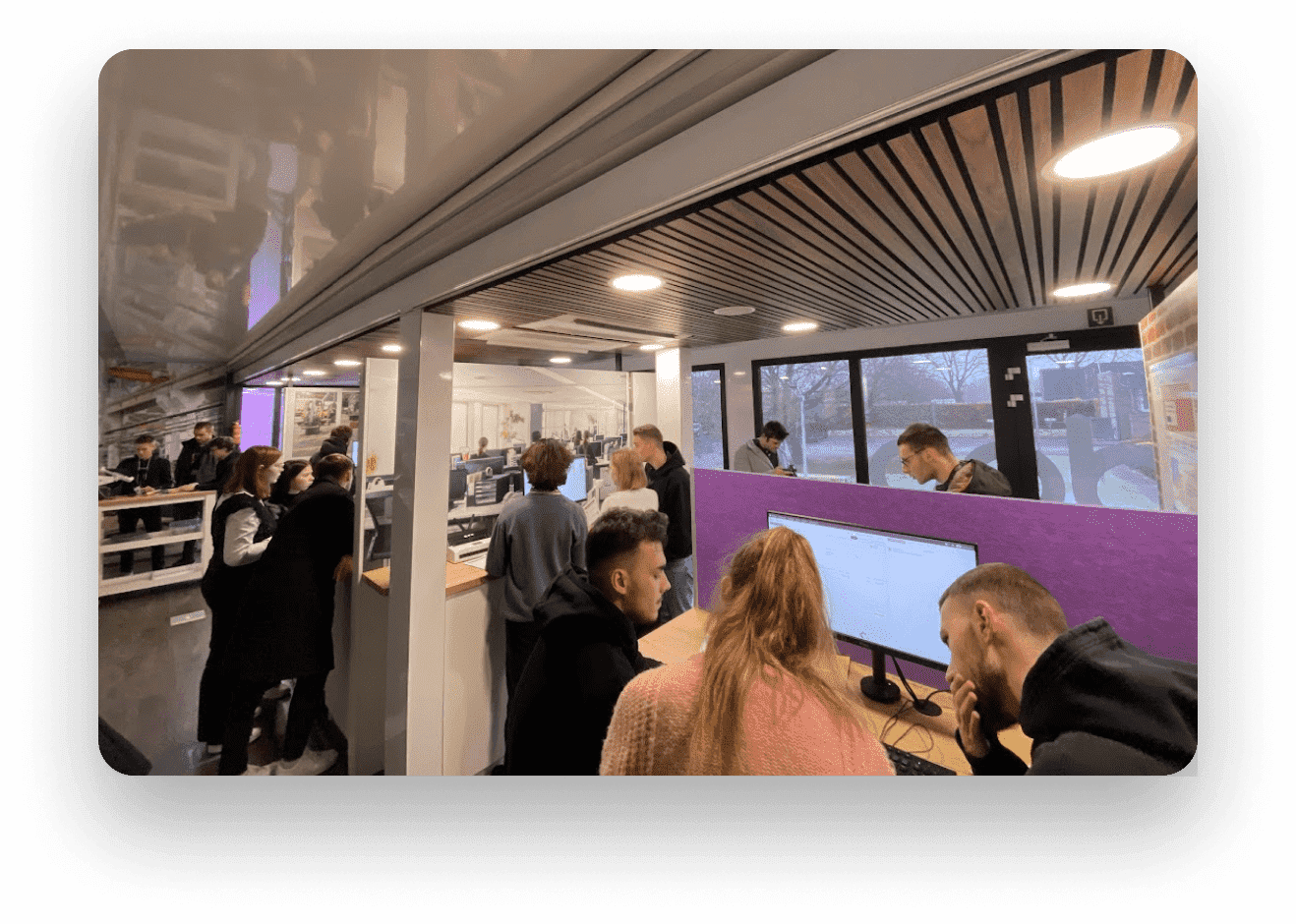 Plenty of room
The trailer can accommodate up to 27 people simultaneously. The activity in the lab is supervised by the LabOdoo facilitator.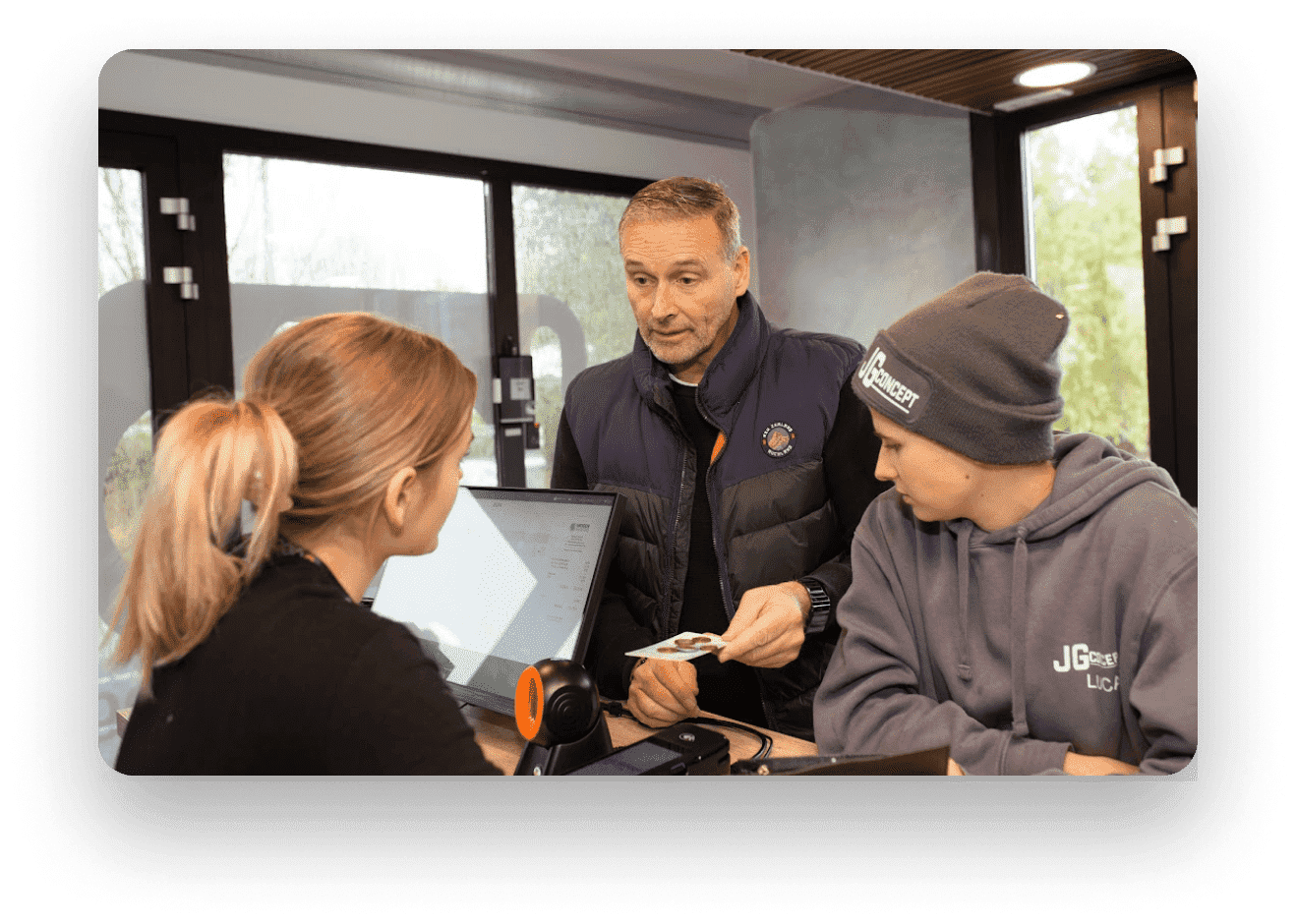 How it works
In groups of three, participants will take on the roles of employees from three different departments. For each department, a challenge is given. Using the instructions and equipment provided, the students will have to solve the challenge in the Odoo software in under 15 minutes. Then move on to another department until they've completed a challenge in all 3 categories.
The total duration is of 1:30 hour (60 minutes of workshops and 15 minutes for the introduction and 15 for the conclusion).
Labodoo in images
Have a look into
LabOdoo!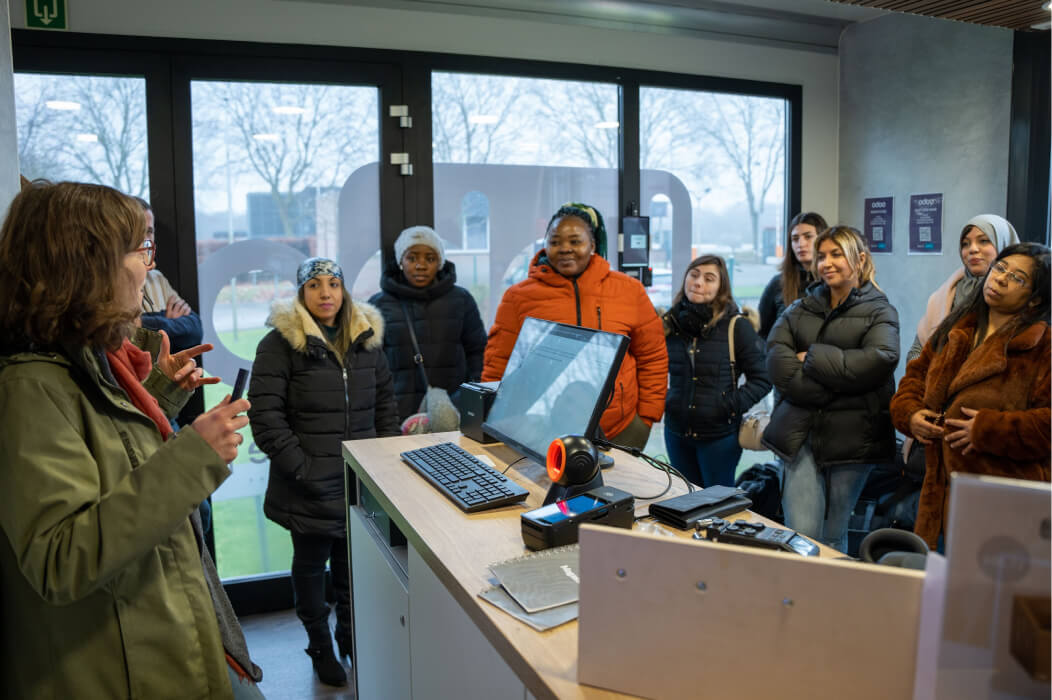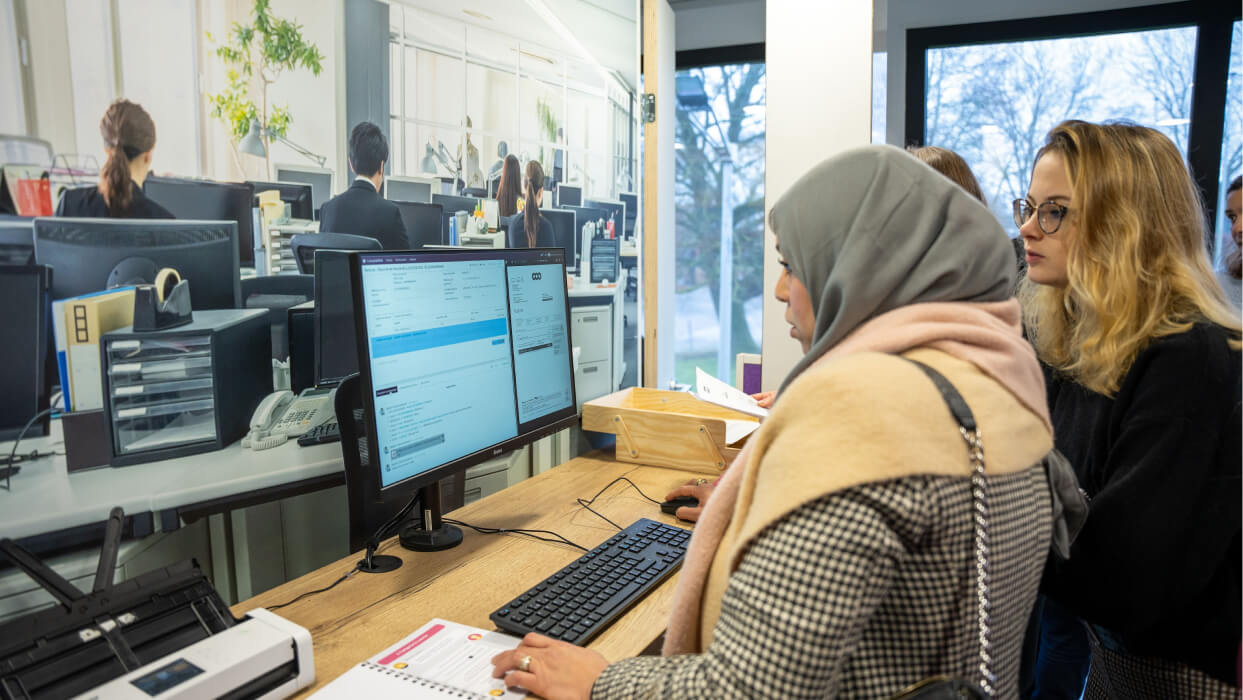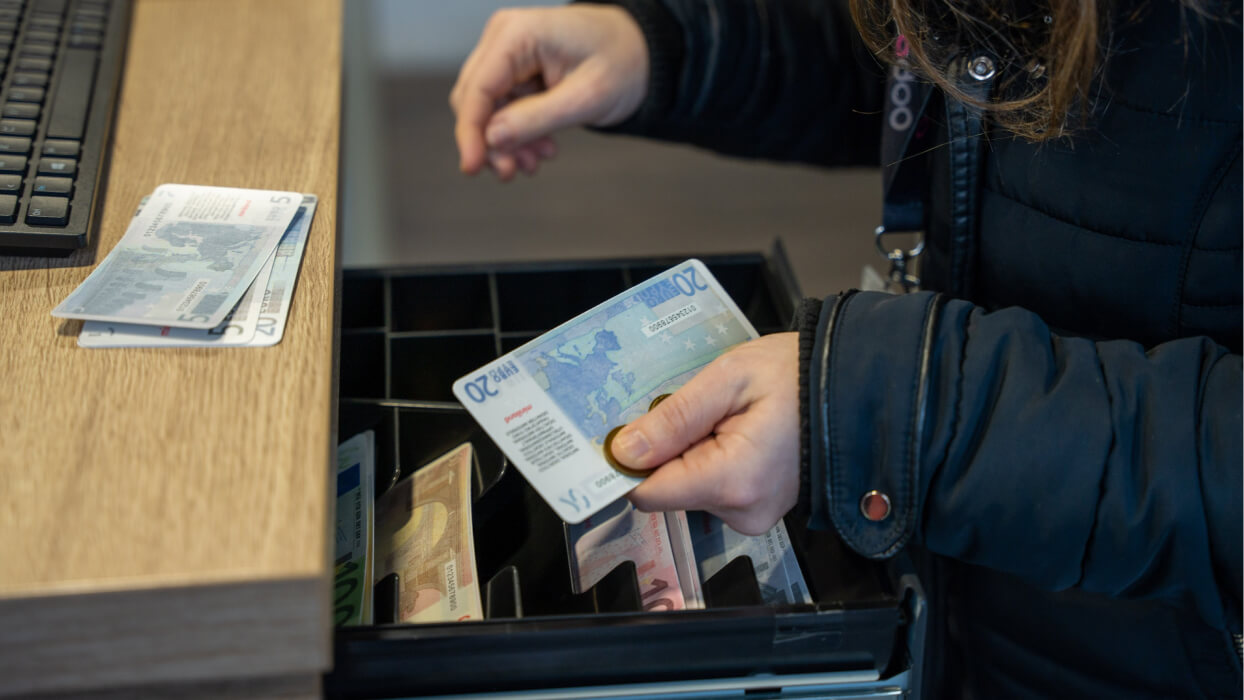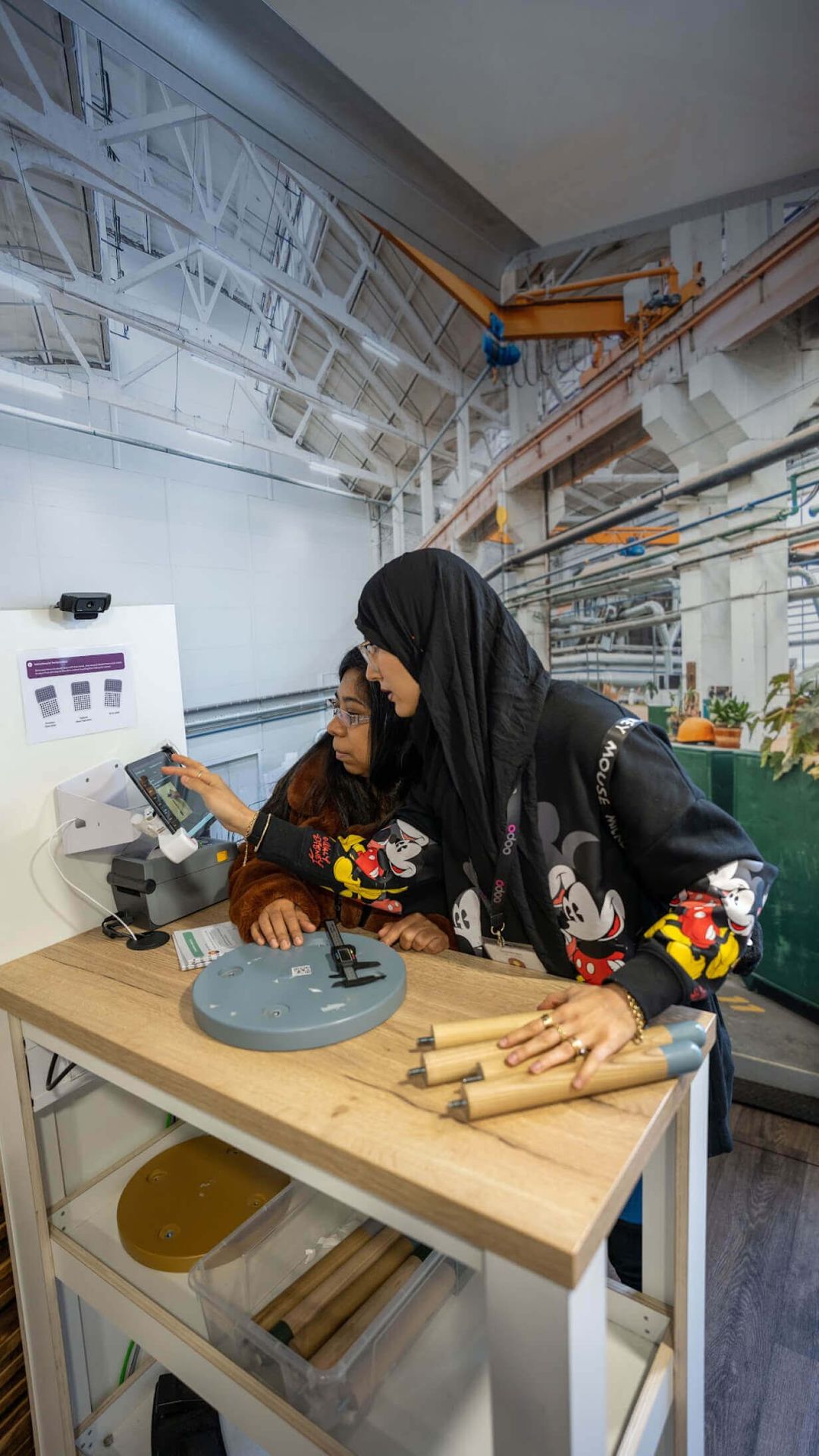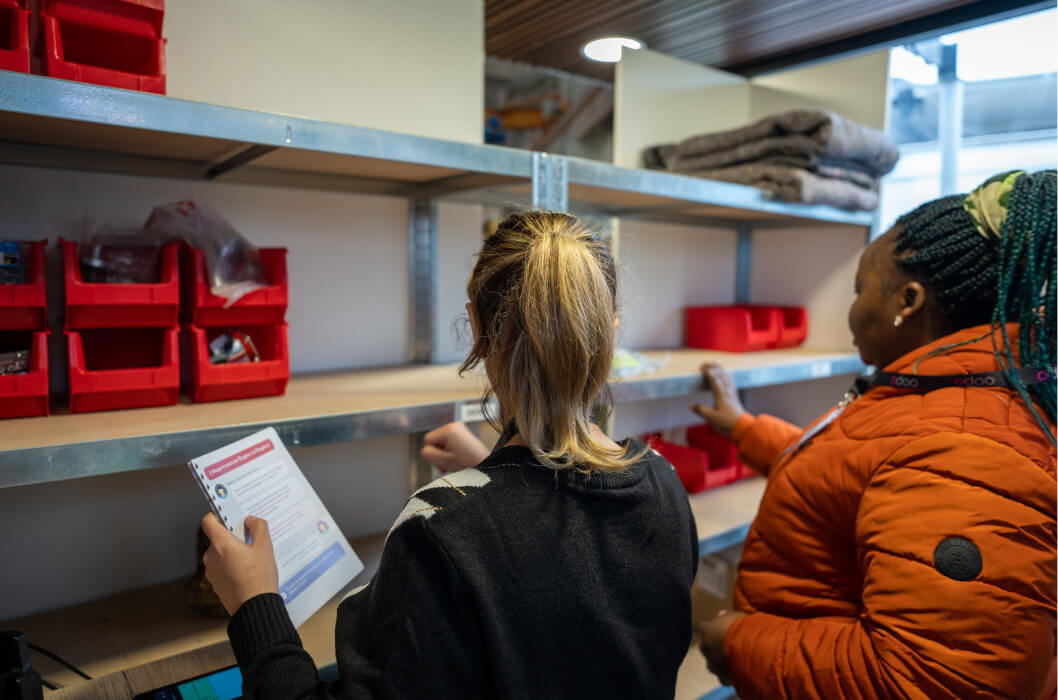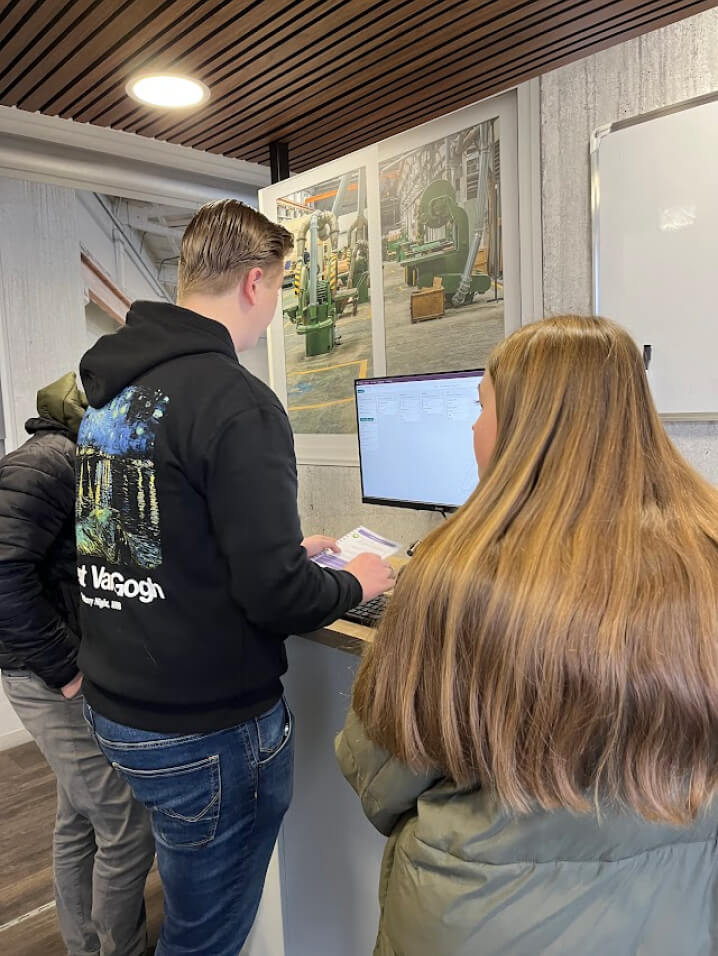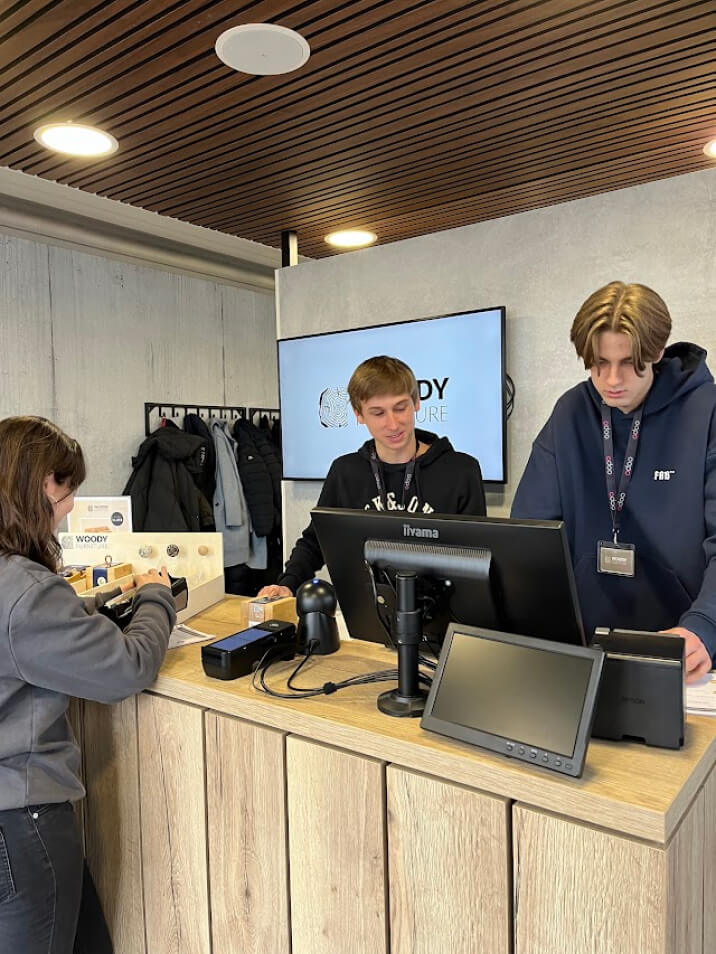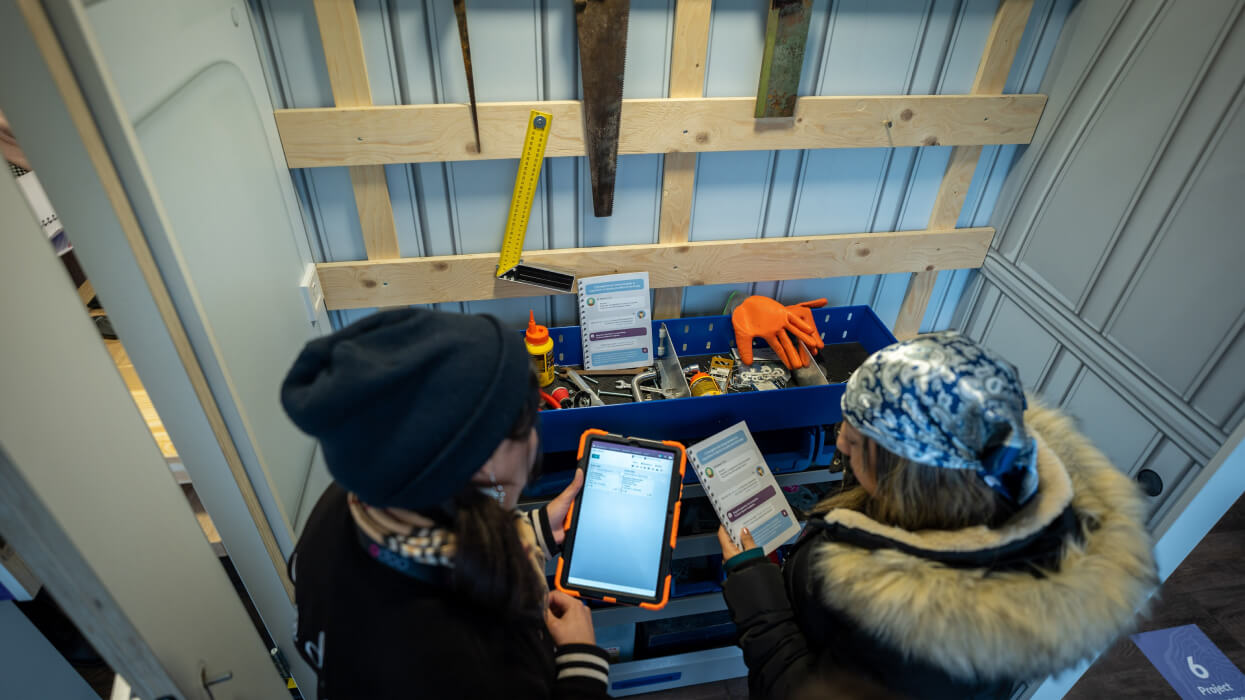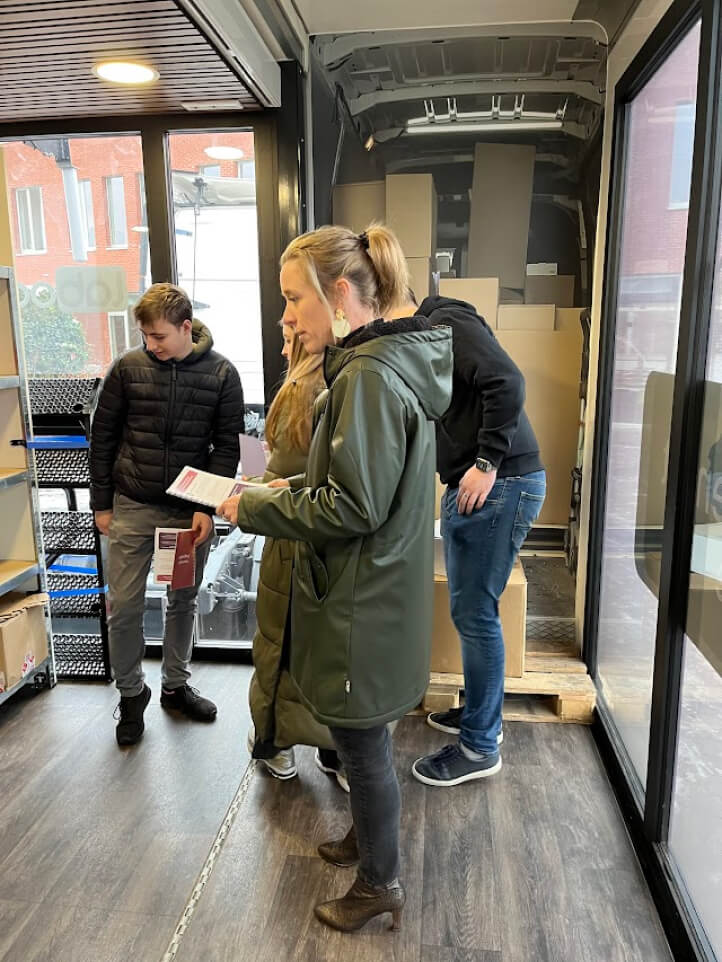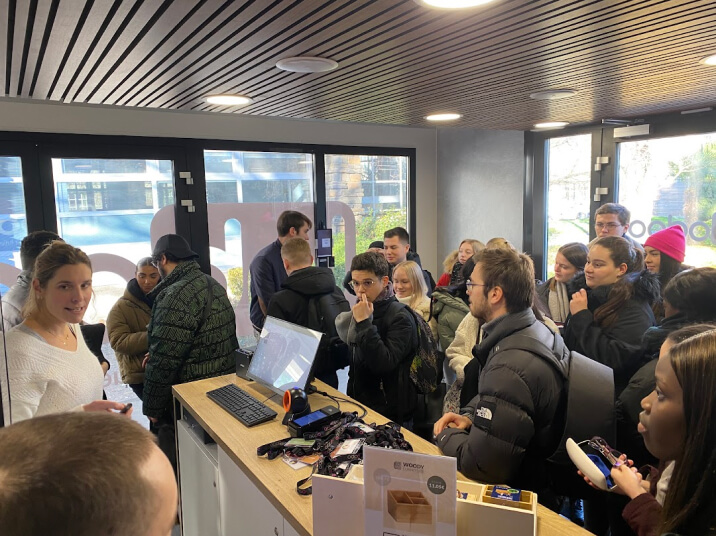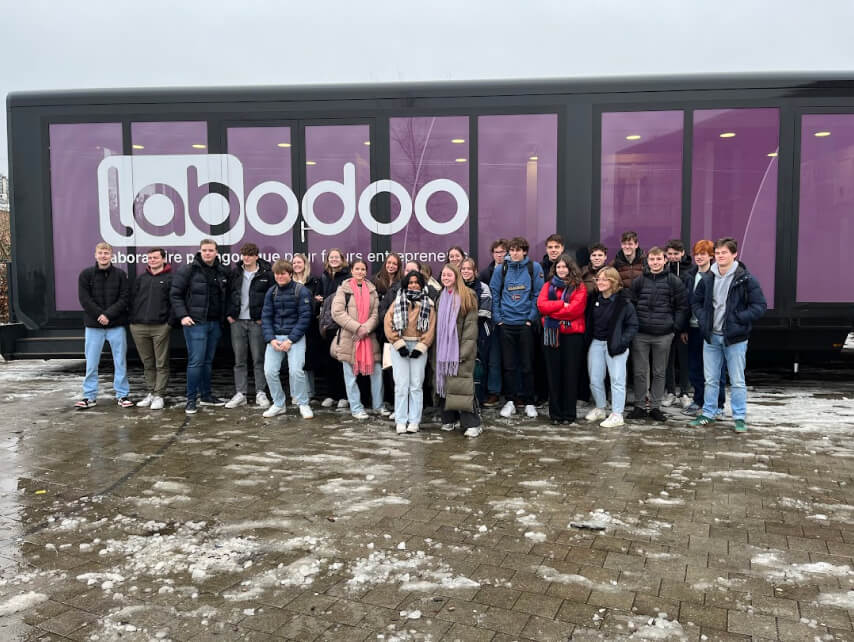 Get LabOdoo to come to your school!
Book now - It's Free!
I thought it was a fun activity to attend. We were already able to empathize with the life of economists.
LabOdoo offers activities that are directly related to the practice of students in internship.
Exceptional opportunity to give students some hands-on impressions in such a smooth way (free of charge, Odoo comes to the school). Very friendly Odoo staff.
I liked the warm welcome. The explanations given by the staff were easy to apply and the activity immersed us directly in the world of work of the company.
The LabOdoo allows to discover the added value of an ERP, it allows to test the software and it places the students in real situation.
Hands-on, realistic exercise. Professional lab! Good support from the staff. Top!
The activity was good. It made me discover what we have to do in a company. In addition, the computer systems used were really good and fluid.
Fun workshops and a cool way to get acquainted with Odoo / ERP package.
I like the formula and my students were also enthusiastic. They felt the time flew by.