Headquarters: Zurich, Switzerland
Partnership year: 2009
Number of employees: 80+
Services offered: Odoo consulting, development, implementation, migration, project management, customizing, training, support and hosting
Number of Odoo implementations: 300+

braintec was founded in the year 2000 with five people, operating out of a single office offering IT support to a university and distance learning college in Switzerland. Their story began to take shape and quickly evolved to develop eLearning platforms and digitizing other education-related processes for these institutions. It was through these early experiences that braintec discovered their passion for open-source technology, development, and programming in Python.

Their journey specifically with Odoo began in 2009 when the software was called OpenERP. The company was immediately struck by its potential and recognized the power and flexibility of the software. What braintec loved most about Odoo is its ability to cover any business need and integrate all processes seamlessly into a single modular solution as well as its user-centric design. With its flexibility as well as its easy-to-use, scalable and open source approach, it was a new, innovative and future oriented technology, which stood out amongst the industry alternatives. This made Odoo the clear choice for braintec.

As an early adopter and one of the first IT consulting companies in Europe, braintec jumped at the opportunity to begin implementing Odoo. The feedback was overwhelmingly positive and customers were very satisfied with Odoo. In 2010, they became an official partner of Odoo.
In the years that followed, braintec focused completely on Odoo and made it a priority to cultivate and expand connections within the Odoo community as well as extending their presence in Switzerland, Germany and Austria (DACH market). Today, they are very proud to be an Odoo Gold Partner in all the three countries. 2016, 2020 and 2021 braintec was honored as "Best Partner Europe". Alongside this hattrick, they have also been nominated numerous times as "Best Partner Europe" with the most recent being in 2022.


The current CEO's, Philipp Fux and Silvan Wyden, joined braintec as Software Engineers and were driven to expand the company and focus entirely on Odoo. They poured countless hours into developing their skills and knowledge of the business software, and ultimately took over the company as Managing Partners. They have been leading braintec ever since, with a clear vision and mission to create exceptional services, products, and development opportunities that drive digital growth and added value for their customers.

In addition to implementing Odoo for customers, the implementation partner also uses it internally as they are firm believers in practicing what they preach. Odoo has been an invaluable tool in streamlining their internal processes and optimizing operations. They've implemented a wide range of apps and with the relaunch of braintec's website at the end of 2022, they're now also using Odoo Website and Blogs to elevate their web presence. Using Odoo internally has not only allowed braintec to work more efficiently, but it also allows them to better understand and relate to the needs and challenges of clients, as they are facing the same issues and finding solutions. It has been a true game-changer. 
As flexible and applicable as Odoo is designed, so is braintec as an Odoo Partner. They work with companies of any size and industry. From large enterprises to small and medium-sized businesses, they have had the pleasure of working with an exciting array of customers, each with their own unique set of needs and challenges. 

Whether the customer operates in retail, manufacturing, gastronomy, real estate, healthcare, or any other industry, with Odoo, braintec has the tools and capabilities to help them achieve their goals. Together with experience, expertise and knowledge of the software, the implementation partner helps their customers navigate the platform with ease, while finding solutions that work best for unique business needs.

One of braintec's most memorable implementations occurred in 2022 helping their long-term customer SV Group with the migration to Odoo 15. Preparations were very intense. During the weekend of the go-live, the braintec team, alongside SV Group, precisely completed all tasks according to the meticulously planned migration. They also had developers from Odoo on standby, ready to address any issues that might arise. Ultimately, the whole migration was completed smoothly and seamlessly. Thanks to this upgrade, around 1,000 users in over 330 Swiss restaurants now benefit from many new features as well as improved performance.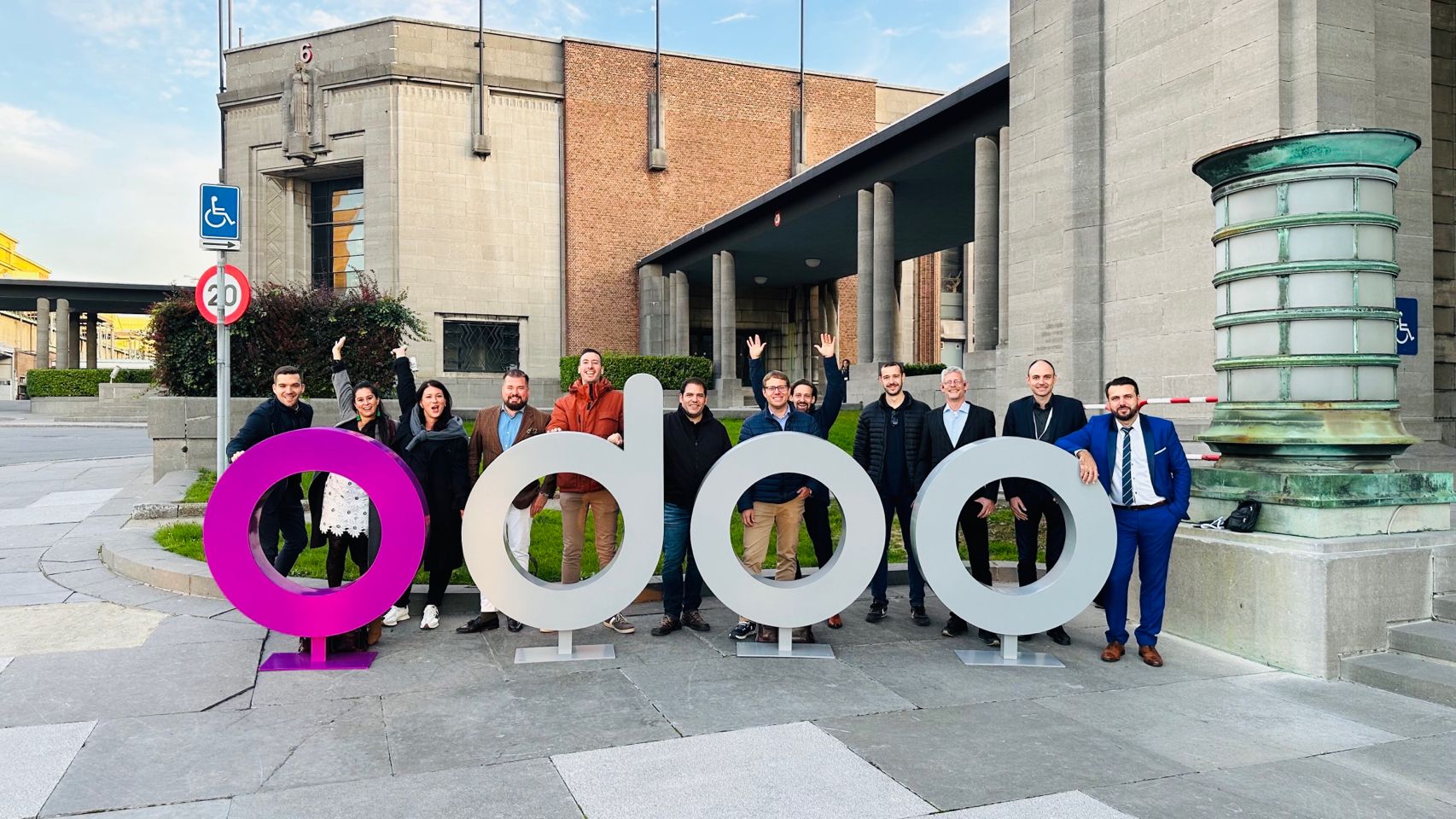 Since the very beginning braintec has been on an exciting journey with Odoo, growing and adapting alongside the software as it has evolved over the years. They are incredibly proud to have been an Odoo partner from the very beginning, and to be part of its rise to becoming one of the most popular open-source, all-in-one business software in the world.

Being an Odoo Partner has been an amazing experience for braintec, and there are many things that they enjoy about it. They appreciate being part of a strong, vibrant, international, constantly developing and increasing community. They also enjoy having the opportunity to connect and collaborate with partners globally on exciting projects, share best practices, and stay up-to-date on the latest developments and advancements within the software. 

This is also why braintec enjoys participating at Odoo Roadshows in different locations and of course the annual event; Odoo Experience. At these events, they have the opportunity to showcase their expertise and share knowledge through presentations and talks. They also enjoy the learning opportunity for the team, as they get to hear from other partners and Odoo itself about their successes and the latest features in the software e.g. the masterclasses are a great way to dive deeper into specific topics and gain new skills.
Advice braintec would give to new Odoo partners is: Go to the Odoo Roadshows and don't miss the annual Odoo Experience! These events are the perfect opportunity to expand your network, gain a deeper understanding of the software, the ecosystem, and the Odoo culture. Additionally, you'll have the opportunity to meet with industry experts, product specialists and other partners. And you get a vibe of how amazing and innovative Odoo is.

In short, don't miss out on the chance to be a part of the Odoo community and take advantage of the wealth of resources available to partners.
About braintec
We are a full-IT-service consulting company with nine offices located across Switzerland, Germany, Austria and Spain. For the specific and individual needs of our clients we develop business software solutions which are of high-quality, efficient and tailored to the user. Our focus lies entirely on Odoo and we have supported over 300 enterprises successfully in their digital transformation since the year 2000.

We have the largest number of certified Odoo experts in the world and a total of more than 80 highly qualified Brains. We are Odoo Gold Partner and "Best Partner Europe" 2016, 2020 and 2021. Our services include analysis, consulting, implementation and customization of Odoo business software solutions for companies of all sizes. We also offer training, hosting and unique support services for the digitalization of business processes.