Company name:
LHM (Lavage, Hygiène & Manutention)
Location:
Saint Malo, France
Industry:
Industrial Equipment
Partner Name:
Scopea
Odoo Account Manager:
Pierre-Basile Meyer
Main Apps Implemented:
CRM, Sales, Invoicing, Email Marketing and Accounting
Company Size:
5
Number of Users:
2
Hosting Type:
Odoo.sh
LHM (Lavage, Hygiène & Manutention) designs and implements washing, hygiene and handling solutions for the food industry, pharmaceuticals and cosmetics. LHM has been in operation for over 30 years. The company believes that customer experience is the best KPI to follow so as true partners to their customers, LHM works using the turn-key project method. This means LHM undertakes the whole responsibility from design to completion so that their solutions are available to their customers in a ready-to-use condition. They also deliver maintenance service and spare parts for clients.

With a large customer database, LHM previously relied on Excel files and paper which often made searching for data difficult. This often led to lost time. For quotations, invoicing and marketing, the company had separate software programs for each however they weren't linked which made sharing and transferring information complicated. LHM wanted a tool that was on a single platform and able to gather all customer information in one place. They also wanted to be able to conduct other business operations such as invoicing, email marketing and quotations on the same platform. Despite being a small company, LHM was beginning to see the importance of a digital approach. They knew taking this step would be both beneficial for their customers and also for their employees to reduce non productive time. 
The company began looking for a solution in June 2020 and decided to go with Odoo following a word of mouth recommendation from another Odoo user. Out of all the ERPs on the market, Odoo appeared as the most clear and user friendly. In addition, the ability to add other apps easily was also a stand out point. A month after settling on their ERP system, LHM decided to use Odoo implementation partner Scopea. The company decided to go with Scopea because they had a lot of experience working with small companies. They're also much bigger in size and thus had the resources that LHM did not have in order to carry out such an implementation. This added to their capacity to understand LHM's business and needs.
 
A Successful Test
After gathering requirements with Scopea, LHM tested the following Odoo apps in a test environment for one month: CRM, Sales, Invoicing and Email Marketing. This was very beneficial for LHM as it has enabled them to understand how Odoo works and to see first hand how the integration between their chosen apps works. The testing phase worked so well that less than a month after going live, LHM was autonomous.

CRM: Has enabled LHM to have a clear vision of potential customers and to follow the sales lifecycle accurately from lead generation to signature of the deal. All KPIs are available (ratios, deal won, lost reason etc.) and the ability to see the sources where leads came from was a game changer for LHM and enabled them to tailor targeting strategies that led to increased leads.

Sales: The implementation of the Sales module has enabled LHM to use quote models that make the quotation redaction fast and easy. They're also able to analyse what are their best products and where they can improve their commercial strategy.

Invoicing: LHM have found Odoo invoicing to be much clearer than their previous tool. It has enabled them to track all payments. As they work a lot with down payments, Odoo's reminder feature has been a great tool to send reminders internally and to customers for when payments are due. In addition to invoicing, LHM has now added the Accounting app which has enabled more precise analysis.

Email Marketing: As a small company, LHM requires a marketing tool to send informative and timely newsletters to customers. Odoo Email Marketing has been very user friendly and they have seen great KPIs which have informed the company on how to improve their marketing strategy and given great insight into their customers.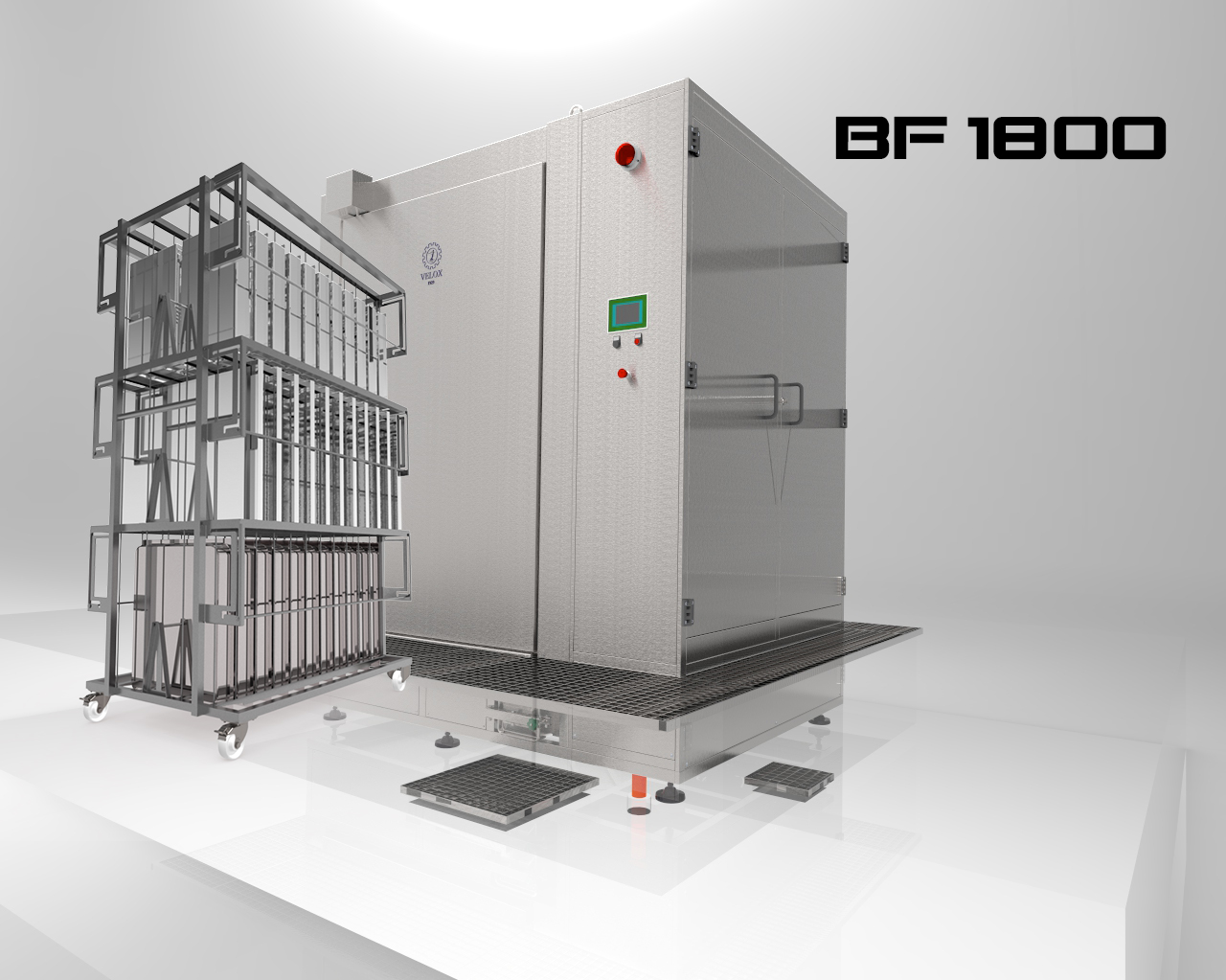 Since implementing Odoo, they have increased their net promoting score by 20%. In total, they now have over 1500 contacts in their database and can access customer data in seconds. After six months from going live, LHM decided to add Odoo Accounting to their database. Since adding the module, LHM has reduced the cost of their external accounting company by 15% and now have in real time all the financial data in order to make clear and strategic decisions.
"Choosing Odoo has helped us take a step into digitalization despite being a small company and it has been easy as pie!"


-Thibault Larbaigt, LHM CEO

Odoo has been revolutionary for the sanitary machine manufacturer. Implementing Odoo meant that they had to change their previous way of working. Even though LHM is a small company that is often used to the continuously evolving small business landscape, change often comes with its growing pains; however, LHM was pleasantly surprised by how easy Odoo is to handle. Implementing Odoo has been a real asset for LHM as a small company. They've been able to avoid non productive time and have clear integrated information in one click.

What LHM most appreciates about the software is that if they add a new app, all the existing connections are already there. They just need to make a few adjustments here and there but no big changes. This was evident when LHM added the accounting module. LHM knows the ability to add and build on their existing database is going to be a great asset in the continuous growth of the company.

About LHM
LHM has been specialized since 1996 in the design & installation of washing, hygiene and handling equipment for the food industry, cosmetics and pharmaceuticals. As a true partner of our customers, we work on turnkey projects and regularly monitor our fleet of machines. Learn more at: https://www.lhm.bzh/

About Scopea
Scopea is an Odoo Gold partner based in Toulouse and Montpellier. Scopea is a cooperative company that supports companies in their digital transition projects. With their perspective that is both organizational, functional and technical, Scopea's associate consultants work alongside organizations to provide technical solutions to their business needs thanks to their mastery of the Odoo tool. Learn more at: https://www.scopea.fr/