Company name:
AH Industries


Location:

Horsens, Denmark


Industry:

Parts manufacturing


Partner name: Odoo Business Solutions (OBS)
Main Apps implemented:

Manufacturing, Sales, Purchase, Inventory, Accounting


Size of the company:

350


Number of Odoo Users:

325


Hosting Type:

Odoo.sh

About AH Industries
AH Industries is a specialist in the field of manufacturing precision products for the following industries: wind power, cement, mining and marine. Their mission is to provide reliable and cost effective metal structure solutions to customers by innovation and operational excellence in sourcing, CNC machining and assembly. AH Industries machines weld, cast, forge, roll and flame-cut components and manage everything from prototyping to sourcing, manufacturing and logistics for customers. The company has four locations, three in Denmark, where the company is based, and one in China. 
Learn more about AH Industries at: www.ah-industries.com


An International Solution
AH Industries was confronted with the need to map their entire business processes for their international company. Though they only have four manufacturing sites in two countries, AH Industries' customers and suppliers are from all over the world. It is estimated 8-9 companies make up their multi-company structure. To manage this, AH Industries was in need of one integrated system that would support a multi-company, multi-language and multi-currency organisation. When they searched for the most suitable solution, they encountered Odoo. 
Previously, AH Industries used three different versions of Microsoft Navision per location and company. AH Industries was in need of an ERP System that supported all locations in one and enabled them to easily access all data and transform this data into valuable information. After intensive research for a new solution by their IT Manager, the company found that Odoo offered the best value for money due to its broad range of functions and convincing license structure.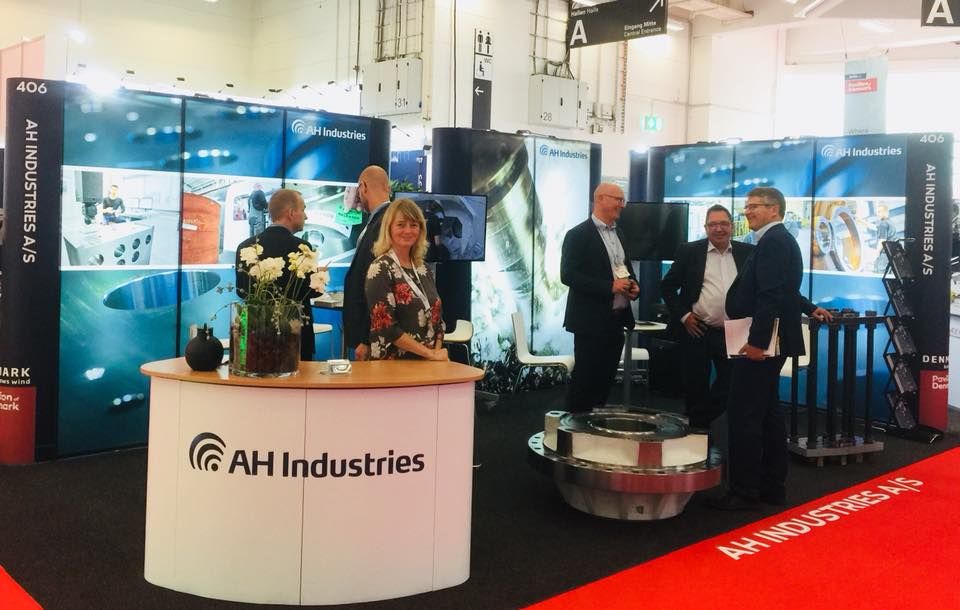 The company decided to implement Odoo in collaboration with Odoo Partner OBS (Odoo Business Solutions). For the duration of the implementation project, AH Industries set up an internal project group of three people, who were responsible for Supply Chain, Accounting and IT and technical setup. Due to the excellent cooperation of AH Industries with their implementation partner, OBS Solutions, it was possible to go live with the project after only 4 months. This was mainly owed to the very good organization on AH Industries' side and the quick response rate of OBS Solutions, which made a smooth and efficient implementation of Odoo possible.
"We were able to go live within 3 months thanks to the quick and convincing solutions from OBS. The operational cooperation was exceptionally good."
- Henrik M. Platz, Executive Group Controller at AH Industries
A Standard Solution
The software that AH Industries used before was highly customized. When switching over to Odoo they wanted to remain as standard as possible with their new software in order to facilitate future updates. It was important to the company to minimize programming as much as possible. Luckily, as Odoo's standard is already very comprehensive, only a few adjustments were required such as increasing the flexibility to manufacturing orders than what is offered in Odoo's standard app. 
One adjustment that was made was to the Manufacturing app. As AH Industries does not have a production line, if a disruption occurred during manufacturing, the company wanted the flexibility to shift and split up operations to fix disruptions and meet delivery times.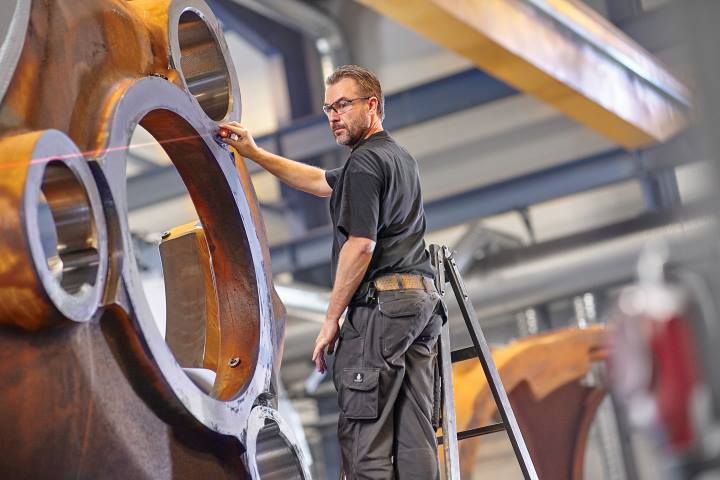 Since implementing Odoo, AH Industries has found the solution to be open and user friendly. It's flexible and easy to correct things in comparison to other software the company has used in the past. It supports the ever changing environment of day to day and makes operations much smoother. 
"Even our complex requirements could be managed within Odoo standard because of the focus, Odoo competence and quick feedback from OBS."
- Karen B. Pedersen, Head of Supply Chain
What AH Industries values most about using Odoo is that the business software system is browser-based and allows all users to do their work on various devices, like a mobile phone or a tablet. Therefore, Odoo enables a "new way of doing business", and in the eyes of AH Industries, this newly gained flexibility is the biggest benefit from changing their business software.