Looking for Services?
Contact a Partner
WEBKUL SOFTWARE PVT LTD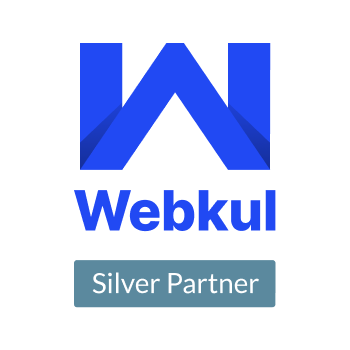 The core focus of Webkul is to build enterprise businesses through their creative, innovative and valuable products. Webkul aims to be known and respected as the world's best and the largest source to boost enterprise level e­commerce businesses. Webkul is a Hook for Enterprise Businesses. Webkul is Web and Mobile Product based organization. Webkul develops products for different Open Source eCommerce CMS Platforms like Magento, Prestashop, Opencart, Shopify, Joomla Virtuemart, Wordpress WooCommerce and many others. Apart from this Webkul have good hands over Enterprise Resource Planning and have more than 120 Apps for Odoo. Webkul powers up every business need that starts from Front­End (eCommerce Store) to well managed Back­End process to handle the scale and growth (ERP and CRM). Webkul expertise in both the fields and provides a seamless integration between the two.
References Vowmart
With a strong vision of creating most reliable and reasonable destination for online shopping in Dubai UAE and all the other emirates of UAE, Vowmart guarantees a "WOW" experience from the beginning till the end that creates an extraordinary online experience for buyers and sellers in UAE.