Syncoria
Gold

Partner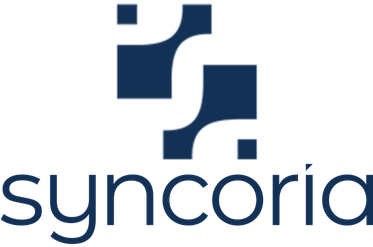 1200 Bay Street, Suite-202
Toronto, M5R 2A5
Canada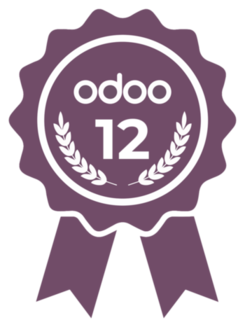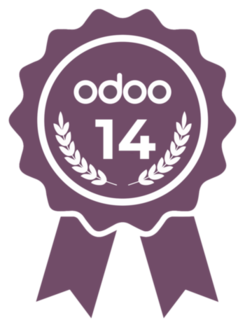 Syncoria | Certified Odoo Partner | ERP/CRM | Toronto, Canada
Syncoria is an

an award winning 

ERP/CRM implementer based in Toronto, Ontario, Canada.
Since 2004, we have helped small and medium sized businesses across North America to transform its processes, culture, and customer experience through technology to meet the changing market needs. 

We have provided custom solutions and system integration services to customers across a wide range of industries including telecommunication, construction, real estate, healthcare, manufacturing, wholesale, e-commerce, and service sectors. 
We love Odoo because it gives us a perfectly-integrated, robust, secure, and highly customizable platform to build amazing solutions on.
Business leaders like you rely on our Certified Odoo Experts to optimize their business operations. Our team consists of business analysts, solutions architects, project managers, software developers, delivery managers, and quality assurance engineers, all of whom are trained experts in Odoo.


We have the experience of working with large enterprises and small businesses alike. We tailor our solutions to your specific needs and help you achieve your business goals. With the use of Odoo ERP modules, we provide customized solutions to transform and optimize your business process. We ensure we reach successful implementation every time through an iterative and transparent process. For a free assessment, call us at +1 (416) 628-5522, or email us at odoo@syncoria.com

.
We can help your business in these areas:
Consultation: Deep analysis of your business processes to determine the best route to Odoo implementation

Customization: Customizing Odoo modules to suit your specific needs

Development: If the feature isn't there, we will gladly develop it for you 

Implementation: Our experts will deploy the ERP solution for your business 

Hosting: We offer cloud and local hosting for your system. We will work with you to find the best solution, and offer the most comprehensive support.

Training: We provide on-premises or remote training to help users get on board with ease

Migration: We help our customers migrate from their current ERP solutions to Odoo or between different versions of Odoo.

Support and Maintenance: Our highly skilled IT team is ready to solve any issues that you might face. We have a dedicated maintenance crew to make sure that your operation runs smoothly.
We, at Syncoria, can service all your Odoo ERP/CRM needs. Since 2004, we have operated under one motto – "When you succeed, we succeed".
You can rely on us for:
- Local and on-site training and support
- Odoo functional and technical experience
- 16 years of experience with Open Source software and systems integration
- Ready-made custom apps for the Canadian and US Markets
- Lean and transparent project management with a tight feedback loop
- Fixed-budget custom development
We are experts in

- Odoo Implementation: We offer configuration, training, data migration, and project management support to implement Odoo for your organization.

- Odoo Version Upgrade: Odoo introduces new and improved features every year. Take full advantage of this is continuous improvement by upgrading with us.

- Custom App: We Develop Odoo Apps that plug right into your Enterprise or community database. We offer end-to-end support with installation and implementation.

- Custom Themes: We have 16 years of experience in web design. We are bringing all that knowledge and experience into conversion friendly attractive themes. We can also design and develop a custom website or back-end theme for you.

- Odoo Integration: We Integrate Odoo with other platforms like payment acquirers, eCommerce platforms, marketplaces, other CRMs, marketing tools, and many more. Check out our integration apps.

- Tech Support: We keep your Odoo up-to-date and running perfectly. Our comprehensive support program includes, Q&A, bug fixes, Odoo database maintenance, system monitoring and updates.
References