Looking for Services?
Contact a Partner
Emipro Technologies Pvt. Ltd..
Emipro Technologies Pvt. Ltd..
Gold

Partner
3rd & 4th Floor, Safal Commercial Complex,
Behind Jaddu's Food Field, Kalavad Road,
Rajkot 360 005
Gujarat GJ
India
info@emiprotechnologies.com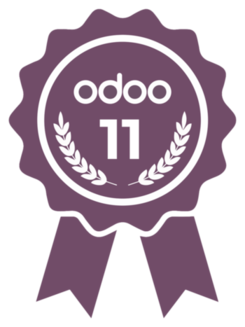 Being an emerging leader in IT market since 2011, Emipro Technologies Pvt. Ltd. has been providing a wide range of business solutions in Odoo & Magento. We are pleased to have a large pool of contented customers with our meticulous work in the domain of ERP & e-Commerce. A ray of relief & satisfaction to  our customers heart by our successful deployment in their organization, purely represents our success in Odoo platform. Hence, we take pride for being an Odoo partner with a vision of expanding our strategic alliances with our customers to offer them high value-added, trustworthy & cost effective solutions.

Since establishment, our business has span across 11 countries of the world. Our customers are companies of all sizes ranging from start-ups to large enterprises, who realize that they need a professional business solutions to generate revenue streams, establish proper communication channels or streamline business operations. Standing with strong determination of customer satisfaction, observing each minute detail of their business processes, providing proper guidance and moving forth to develop product accordingly adds our value and reliability among our customers. 

We are blessed with efficient, passionate & eclectic young developers who have come across almost all kinds of business profiles, working with full dedication, applying creativity & new features in existing modules and completing customer's projects successfully on predefined target. Our in-depth knowledge while giving business solutions in Odoo allows us to offer following services to our customers :

Consulting
Installation, Configuration & Customization
Training & Support
Maintenance
Upgradation
Documentation
Crafting community modules
Drafting videos on demand
Smart Apps development
We will be :) to welcome you @ www.emiprotechnologies.com to solve any kind of your business needs around Odoo. However we are just an inch away from you by email info@emiprotechnologies.com or a tweet to @EmiproTech