Boraq Group
Ready

Partner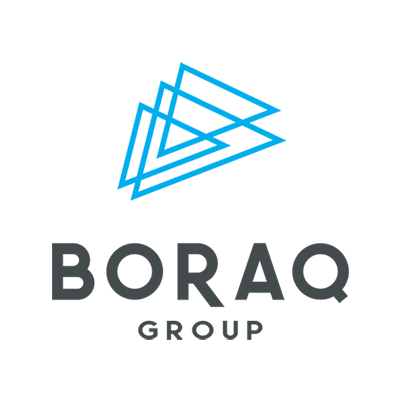 Ağaoğlu My Office 212
Mahmutbey Merkez Mahallesi, Taşocağı Cad. No:3 D:B Blok
34218 Istanbul 34
Turkey
bekir.ugur@boraq-group.com; info@boraq-group.com
Certified internal resources: 2x Odoo V13

BORAQ group is an end-to-end business solutions and creative media services provider, that will make your business grow effectively. We have got the professional team and the experts in the field that will take your business to a higher levels.  

We tend to find the most fit solutions to your business in a strategic way that will improve your workflow and empower you to focus on what you do best, from a basic website to an complex ERP implementation, BORAQ group is the answer.

Our highly talented and skilled team will use their creativity and their unique innovation to turn your vision into reality in the most efficient and effective way. We help organizations to improve business performance and maximize the return of their investments and improve corporate governance.

In addition to the technologies our business experts will focus also on improving business processes and how to reduce costs and maximize efficiency by applying automation along with state of the art techs.
We know how important is the UI/UX, therefore, BORAQ media is proud to engage with you in a detailed oriented manner, we provide all the media in a fancy luxurious package. We know your value and we know how to present it well.
BORAQ  Group İş Ortağı işinizi etkili bir şekilde büyütmenizi sağlayacak uçtan uça bilişim çözümleri ve medya hizmetleri sunar. Profesyonel ekiplerden oluşan, konusunda uzman kadrosuyla işinizi daha iyi bir seviyeye çıkarır. 
İş akışınızı geliştirerek, en iyi yaptığınız işe odaklamanızı sağlayacak, stratejik hedeflerinize uygun çözümler sunar.
Basit bir web sitesinden tüm işlerinizin tek bir noktadan yönetilmesi ve takibini sağlayacak kompleks bir ERP uygulama dönüşümüne kadar tüm ihtiyaçlarınızın cevabı... 
 BORAQ Group Yaratıcı ekipler, düşlerinizi gerçeğe dönüştürmek için yeteneklerini en etkili biçimde kullanır. 
Kuruluşların iş performanslarının artmasına, teknoloji yatırımlarının geri dönüşünü en üst seviyeye çıkarmasına ve kurumsal yönetişimlerini geliştirmesine yardımcı olur.
Teknolojik gelişmelere ek olarak, Boraq Group uzmanları, en son teknoloji ile birlikte otomasyon uygulayarak iş süreçlerini geliştirmeye, maliyetleri düşürmeye ve verimliliği artırmaya odaklanır.
Boraq Media kullanıcı arayüzü ve kullanıcı deneyiminin (UI/UX) ne kadar önemli olduğunun farkındalığı ile sizinle özel olarak ilgilenir ve tüm medya ihtiyaçlarınızı lüks bir pakette sunar.
Sizin için neyin önemli olduğunu biliyoruz ve bunu en iyi şekilde sunmanızı sağlıyoruz.
مجموعة براق متخصصة في توفير الحلول التجارية وإنتاج الوسائط ، والتي توفر الخبرة التكنولوجية الواسعة وقدرات التطوير والتنفيذ لإلهام العملاء وتمكينهم ودفعهم للتركيز على ما يفعلونه بشكل أفضل. تضم مجموعة براق فريقًا متميزًا يقدم حلولًا مثالية فيما يتعلق بتكنولوجيا المعلومات والإنتاج الإعلامي ، من خلال تلبية جميع احتياجات العملاء التجارية ، بدءًا من أنظمة ERP الكاملة وتطبيقات الويب والهاتف المحمول إلى تنفيذ خطط استراتيجيات التسويق المرتبطة بالإنتاج الإبداعي للإعلام خدمات. لدى مجموعة براق مسار طويل لتنفيذ مشاريع تكنولوجيا المعلومات والإعلام بنجاح.
تقدم مجموعة براق حلول أعمال شاملة مع خدمات وسائط إبداعية تجعل عملك ينمو بفعالية أكبر. لدينا فريق محترف وخبراء في هذا المجال سينقلون عملك إلى مستويات أعلى.
نعمل على إيجاد الحلول الأكثر ملاءمة لعملك بطريقة استراتيجية من شأنها تحسين سير عملك وتطوره بفعالية ، من خلال تمكينك في  التركيز على ما يجب أن تفعله بشكل أفضل.
يستخدم فريقنا المتعدد المواهب مهاراتهم الإبداعية وابتكارتهم الفريدة لتحويل رؤيتك إلى حقيقة واقعية ستراها بعينيك مع آخر الطرق والتقنيات كفاءةً وفعاليةً تم ايجادها في يومنا هذا في عالم تقنية المعلومات الرقمية.

References