Looking for Services?
Contact a Partner
Blackware Technologies Inc.
Blackware Technologies Inc.
Gold

Partner

C.P. 5
14200 Boulevard Lacroix
Saint-Georges, G5Y 5C4
Canada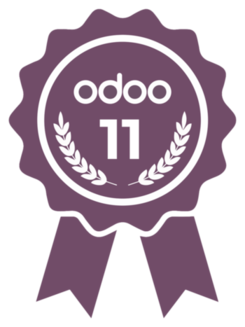 Nous ne sommes pas qu'un simple intégrateur de solutions informatiques. Nous deviendrons votre partenaire d'affaires technologique avec qui vous atteindrez vos objectifs stratégiques. Nous vous sortirons de votre zone de confort en modernisant vos méthodes de travail et vous allez adorer.
Nous travaillons majoritairement avec les entreprises de la verticale de la construction, c'est-à-dire de la mine de fer jusqu'à l'entrepreneur général en passant par le distributeur d'outils et l'architecte. Nous avons également développé une expertise complémentaire dans le domaine manufacturier en fréquentant différents fabricants sur le terrain. Nos clients sont vos clients et vos fournisseurs. Nos architectes d'affaires parleront donc le même langage que vous et pourront aisément discuter de votre cycle transactionnel, de votre compétition, de vos enjeux, de vos objectifs d'affaires et du futur de votre marché.
Notre discours est axé sur vos besoins d'affaires et pas seulement sur la technologie. Ceci nous permet d'offrir des solutions technologiques sur-mesure, afin de répondre immédiatement aux menaces futures de votre marché. Pour nous, la technologie est un outil servant à propulser la stratégie d'affaires, et non le contraire. 
L'intégration d'une solution ERP, tel Odoo, appuyée par une stratégie technologique et entretenue par les meilleures méthodes de travail est un gage de réussite.
______________________________________________________________________________
We are not your average IT solutions integrator. We will become your technology business partner with whom you will achieve your most ambitious strategic goals. We'll get you out of your comfort zone by modernizing your work methods and you'll love it.
We work mainly with companies in the construction vertical, meaning from the iron mine to the general contractor while going through the tool distributor and the architect. We have also developed complementary expertise in the manufacturing sector by visiting different manufacturers in the field. Our customers are your customers and your suppliers. Therefore, our team of passionate business architects will speak the same "language" as you, allowing for effortless discussions regarding your transaction cycle, your competition, your challenges, your business objectives as well as the future of your market.
Our speech focuses on your business needs, not only on the underlying technology. This allows us to offer tailored technological solutions to respond immediately to future threats in your market. For us, technology is simply a tool to propel the business strategy, not the other way around.
The integration of an ERP solution, such as Odoo, supported by a technological strategy and maintained by the best working methods, is a guarantee of success.
References