Looking for Services?
Contact a Partner in United Arab Emirates
Bassam Infotech LLP
Ready

Partner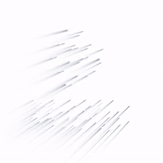 Office 311, Al-Hilal Bank Building, Transines Solutions
Nahda Street, Qusais
Dubai
United Arab Emirates
harshad@bassaminfotech.com
Work with a team who is having more than 22 years of ERP experience. Team is focused exclusively in Odoo and ERP and are industry experts. Bassam Infotech LLP is the right partner to get your ERP implemented. 
Bassam Infotech LLP is an Odoo Implementation and Customization Partner Company operating from India, Dubai, Saudi Arabia and United Arab Emirates. Partner Company executes exclusive Projects in Odoo. Bassam Infotech LLP is having more than 22 years of ERP experience and has expertise in implementing complex projects in Manufacturing, Contracting, Sales & Distribution, Retail, Finance, HRMS and Services domains. The Partner Company is serving their clients across globe. We are experts in providing complicated customization and integrations and has lots of specialist working in that area. 
Reach us by Whatsapp at +91 8891249995 or mail sales@bassaminfotech.com or chat through our website or over phone at +971 52 696 2303  / +91 8891249995
Services we Offer
Odoo Project Implementation & Customization

Project Management

Technical Consultant

Integration and API services

Manufacturing Solutions

Contracting / Project Management Solutions

Retail Solutions

Sales & Distribution Solutions

HR and Payroll Solutions

Finance Management Solutions

Business Process Automation
Contact Details :
Bassam Infotech LLP (Transines Solutions)
No : 311, Al - Hilal Bank Building,
Nahda Street, Al-Qusais, Dubai, United Arab Emirates
sales@bassaminfotech.com
+971 526962303
Bassam Infotech LLC
1321 Upland Dr.
PMB: 6551
Houston, TX 77043
USA
sales@bassaminfotech.com
+1 917 540 0560


Bassam Infotech LLP,
Al-Khobar, KSA
sales@bassaminfotech.com
+966 532473181
Bassam Infotech LLP
Bassam Complex, 
Kallai Road, Calicut - 673 002, India
sales@bassaminfotech.com
+91 8891249995
References

Arabcal Group
Arabian Calibration Dev. Rep. Co. LLC (Arabcal) is a supreme leader in the calibration industry.

Arabcal was formed in 1995. We aim to offer the most accurate calibration services in the region while maintaining the delivery times and customer services equally. With the same principles from its establishment, the company has successfully marked its presence globally and has been serving many continents and countries around the world in the present.

It has grown up as a calibration leader in the GCC market and indulges with substantial calibration in the UAE. It has been working in all verticals from the past 25 years with more than 5000 satisfied clients.

It has the largest and most modern repair and calibration facility with IEC/ISO 17025 accreditation for various parameters. The state-of- the-art Repair & Calibration lab spread across a modern facility with a total built up area of more than 15,000 sq. ft. with dedicated Lab for each process, equipped with a host of more than 100 Instruments as primary and secondary standards.

Brocade India Polytex Ltd.
Brocade India Polytex Ltd is manufacturer of world class polypropylene bags customized as per the varied packaging requirements of different industries. Within the short span of 7 years from its incorporation now they are one of the leader in the field and with a wide range of discerning domestic and global customers.