The Odoo Partner Awards Ceremony will take place during the Odoo Experience on October 6, 2016.
24 Partners, 3 Contributors
To honor starters and partners that have best embodied Odoo values and spread the Odoo concept globally, Odoo presents the Partner Awards Ceremony during our flagship event, Odoo Experience.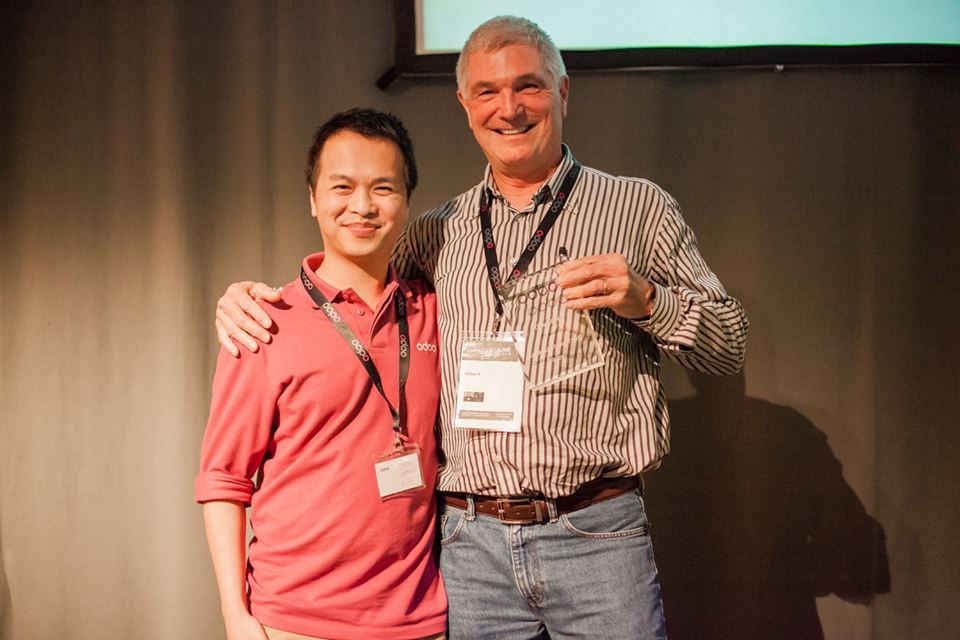 This Award Ceremony is an opportunity to highlight the importance of real collaboration between partners, customers, and the community. This ceremony aims to reward successful companies and acknowledge the meaningful role that partners and starters play in Odoo's growth and continued success.
Nominees, divided by region (EMEA, Asia Pacific, and the Americas), will compete in two categories, Best Starter and Best Partner. Judging criteria includes: turnover, growth, commitment, advocacy, mindset and client relationships.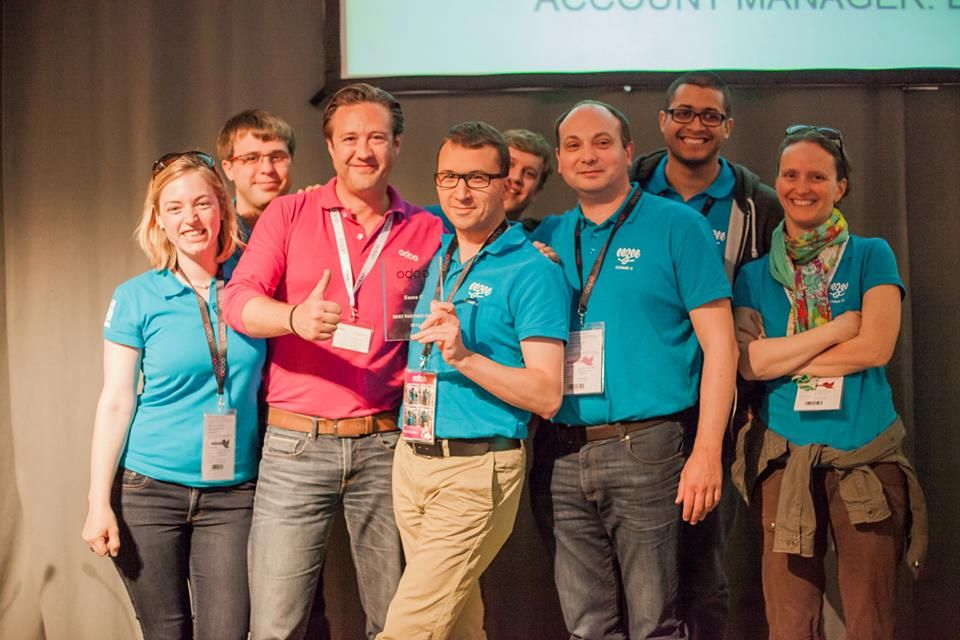 Odoo insiders foresee a tough competition, as all entries appear to be companies with a mindset and business model that strives for excellence.
Nominees are coming from sometimes dramatically different backgrounds and provide answers to a set of very diverse needs, demonstrating the flexibility and openness that has become synonymous with the Odoo model.
The nominees for the Odoo Experience Awards Ceremony are:


APAC Region
Best Starter APAC
BAG Networks

Inspired Software

Haiforce
Best Partner APAC
Elico Corp

Falinwa

WilldooIT
Americas Region
Best Starter Americas
Confianz

Microcom

VCloud9
Best Partner North America
Bista Solutions

Sodexis

Ursa Information Systems
Best Partner LATAM
JARSA Sistemas

Same Motion

Vauxoo
EMEA Region
Best Starter EMEA
Odoo Experts

SimplicIT

Syentys
Best Partner Europe
Acsone

brain-tec AG

IFE GmbH
Best Partner MEA
ERPWeb Solutions Pty Ltd

Simpl!t Co

SLNEE
Best Contributor

Colin Newell, OpusVL

Adrien Peiffer, Acsone

Yenthe Van Ginneken, VanRoey.be 
¿Estás preparado para llevar tu negocio al siguiente nivel?
¡Estamos aquí para ayudar!