RED Square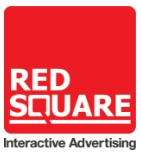 Implemented By

17A, Road No. 270, New Maadi
11435 Cairo
Egypt
mostafa.helmy@core-bpo.com
Red Square is one of the leading interactive advertising agencies in Egypt. It was established in 2010 and within only seven years it became a real game changer with a clear fingerprint among a whole market. Its unique balanced blend of creative and competent products, covering a wide range of local and international clients is what distinguishes our agency.
Over the last seven years, Red Square had such a transforming impact in the fields of automotive, home appliances, real estate, petroleum, pharmaceuticals, communication, beauty and fashion industries. The great impact that Red Square left on companies and entire industries in Egypt paved the way for us to be well present in the international market. Today Red Square is engaged in planning, development, management, organization, implementation, evaluation, short term sales, experiential marketing and brand activation in Egypt, Germany, Dubai, Lebanon, Algeria and Sudan.
Our utmost goal is to constantly deliver first class quality services. We constantly work to get this goal achieved through our five basic values of teamwork, respect, commitment, motivation and fun-loving.