Asesorías Técnicas y Profesionales ATEPROSA S.A.
Asesorías Técnicas y Profesionales ATEPROSA S.A.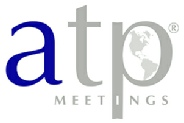 Implemented By

Calle 10, Avenida 11, Barrio México
10809 San José
Costa Rica
ATP® is a specialized Events and Congresses Management Company, committed to providing unique service in accordance with your needs.
ATP® take care of every detail, from the conceptualization up to the closing of the event, its means peace of mind for our customers and confidence in achieving the expected results.
Working with ATP® is like having an extension of your work team; we partner with you to reach goals together and leave a memorable experience in each of the attendees.
ATP® offers you comprehensive support by combining professionalism and experience to facilitate the achievement of success in your event, be it a congress, a corporate meeting, a convention, or a meeting to incentive your teamwork or your clients. For us, there are not two equal events, each one has its own details.